Though it may sound taboo, CBD carries many benefits in our skincare and haircare products. A huge growing trend in the beauty industry at the moment, we have summed up everything you need to know about this powerful plant extract including why you should be incorporating it into your daily routine and how it can help with major skin concerns such as acne and inflammation.
What is CBD Oil?
CBD, or scientifically known as 'cannabidiol', is a cannabinoid that is found in marijuana or hemp plants. Unlike their other more controversial components, such as THC, CBD does not cause a high and is safe for consumption legally. When extracted, the CBD is often mixed with a nourishing oil such as hemp or coconut to create the CBD Oil that is now commonly found in beauty products.
What are the benefits of CBD Oil in beauty?
It acts as an anti-inflammatory - 

CBD has been found to have powerful anti-inflammatory effects on the skin, helping to reduce redness and calm irritation. This makes it ideal for helping soothe conditions such as eczema and psoriasis.

It can help with acne - 

due to it's anti-inflammatory properties, CBD Oil is great at calming enraged acne to reduce the redness around a cyst. It has also been found to help decrease sebum production on the skin, the main culprit for blocking pores and causing acne.

It is extremely hydrating - 

as it is a plant extract high in nutrients, CBD is effective in moisturising and balancing the skin to help keep it hydrated and balanced. This, combined with it's ability to calm and soothe irritation, makes it the perfect skincare saviour for those with sensitive or dry skin.

It helps prevent against the visible signs of ageing - 

CBD Oil is extremely rich in anti-oxidants which help guard against free-radical damage (pollution, UV damage, impurities) that can age the skin. By protecting against these aggressors, CBD helps to prevent the formation of winkles, fine lines and dullness.

It promotes stronger, healthier hair growth - 

CBD Oil is also high in fatty acids includng Omega's 3, 6 and 9 which help to keep hair moisturised and strong, stopping split ends from forming. The oils in the Omegas also nourish the scalp to promote hair growth.
Our top CBD Beauty Picks
Philip B CBD Scalp and Body Oil - now 10% off
Designed to revitalise stressed and tired skin, the Philip B CBD Scalp and Body Oil can be used from head to toe to reduce redness and inflammation and lock in moisture. Suitable for chronic skin conditions such as eczema and psoriasis as well as daily skin problems including cracks and dryness, the Oil nurtures and soothes the skin and helps to aid the healing process. The mix of Jojoba Seed, Olive, Sweet Almond, Sesame and Walnut Oils not only create a delicious fragrant smell, but also provide moisture and nutrients, helping to alleviate any discomfort.
Chantecaille CBD 300 Face and Body Cream
Harnessing both it's hydrating and soothing properties, this CBD 300 Face and Body Cream uses CBD Oil blended with Eggplant Stem Cell extract to reduce irritation and the appearance of redness whilst locking in moisture. The smooth formula is suitable for use on both the face and body and doesn't leave any greasy or sticky residue, allowing you to carry on your day with a hydrated and glowing, even complexion.
Cruelty free and vegan.
this works CBD Boosters - now 20% off
If you have irritated or sensitive skin, but are also looking for a targeted treatment for skincare concerns such as dullness or wrinkles, the CBD Boosters by this works are perfectly suited to your skin type. Each blended with hemp-derived CBD along with tailored ingredients for each skin concern, the Boosters effectively work to give your skin the exact nourishment it needs without causing irritation.
this works My Wrinkles CBD Booster and Granactive Retinoid

this works Morning Expert CBD Booster and Vitamin C

this works Evening Detox CBD Booster and AHA Complex

this works My Wrinkles CBD Booster and Bakuchiol

this works Morning Expert CBD Booster and Co-Enzyme Q10
BeautyPro & BarberPro CBD Oil Infused Sheet Masks - now 20% off
Unsure if CBD Oil is for you? A face mask is the perfect way to introduce your skin to the new ingredient in a fifteen minute treatment. Formulated with CBD oil, along with Omega-6 fatty acids, these face masks by BeautyPro and Barber Pro offer intense hydration, work to calm any inflammation and have anti-bacterial benefits, helping to completely revitalise you complexion to restore balance and strength.
BeautyPro CBD Oil Infused Sheet Mask 22ml

BARBER PRO CBD Oil Infused Mask 30g
Aurelia Probiotic Skincare CBD Super Serum - 3 for 2 on selected products
Enriched with pure crystallised CBD, this Super Serum by Aurelia Probiotic Skincare helps to prevent against signs of ageing and strengthens the skins natural barrier. The crystallised structure allows for a more concentrated dose of CBD than an oil, providing even more nourishment to the skin. The Serum also contains Hyaluronic Acid to provide maximum hydration which the CBD works to lock in to maintain a smoother, plumper visage.
Giovanni Hemp Haircare - now 10% off
Give you're scalp some TLC with a dose of CBD with the Giovanni Hemp Range. Designed to restore moisture and vibrancy, the revitalising products help to strengthen strands to leave you with healthier looking, shinier locks. The Mix of Hemp Seed Oil and Aloe Vera soothe any irritation on the scalp and provide the nutrients needed to promote hair growth. The rich formula transforms into a creamy lather when applied, removing dirt and impurities from your hair.
Giovanni Hemp Hydrating Conditioner 399ml

Giovanni Hemp Hydrating Shampoo 399ml

Giovanni Hemp Hydrating Hair Serum 61ml
KIKI Health CBD Oil 10% - now 20% off
A natural treatment for damaged or irritated skin, this CBD Oil 10% by KIKI Health is a blend of CBD and vegetable based oil that helps to sooth and replenish. Suitable for use all over the body, including on the scalp, the formula hydrates and helps the natural healing process.
Shop all CBD products on LOOKFANTASTIC here.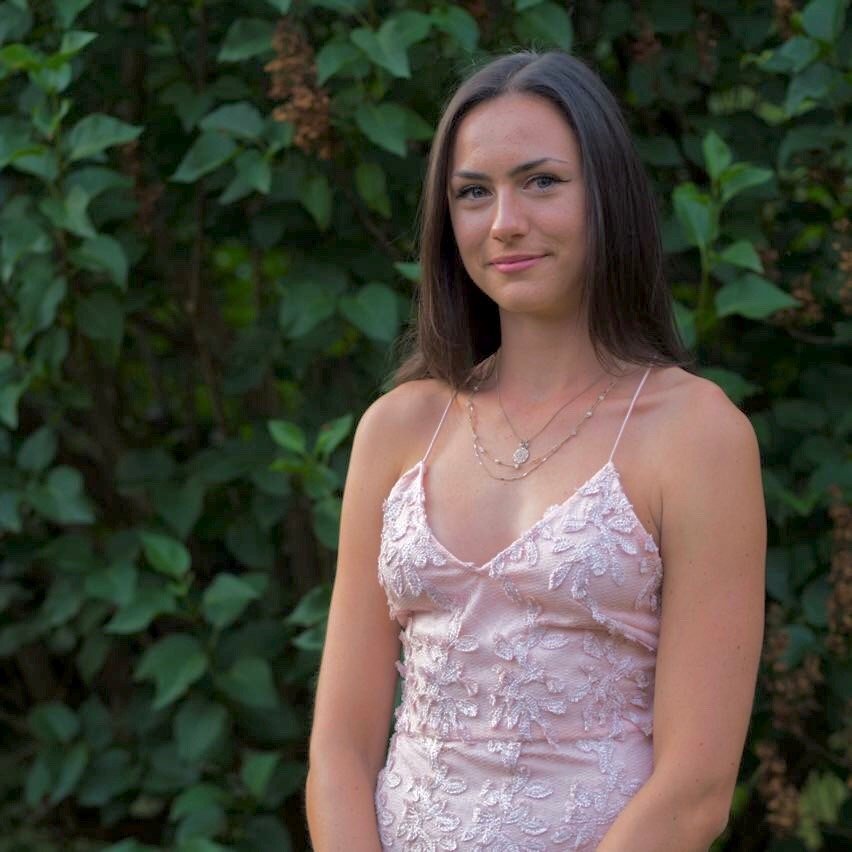 Working with brands at LOOKFANTASTIC for over two years I have developed my knowledge of all things beauty from key skincare concerns to niche makeup tricks and haircare hacks. I have a major passion for finding effective solutions that are easily accessible to everyone so that we can all achieve our best, glowing complexion.