Although a natural process of ageing, many women are left feeling apprehensive about going through the menopause in later life. Faced with the prospect of changes to the body, skin and even your mental health, preparing to deal with these shifts can feel extremely daunting, but with the right knowledge, it doesn't need to be. We asked Dr Thivi Maruthappu, ACD Consultant Dermatologist, and Dr Mary Sommerlad, Vichy Consultant Dermatologist, to shed some light on what really happens to your skin during menopause, and for their top tips on how to keep your skin healthy and balanced.
How does menopause affect the skin?
As women enter the menopause, oestrogen levels drop drastically and this can have marked knock-on effects on the skin. Oestrogen helps to retain moisture in the skin and also contributes to collagen - a key protein that holds the body's tissues together – meaning that we can notice loss of plumpness and tightness. Sometimes, menopause can also be linked to acne breakouts as oestrogen levels drop.
Beyond that, oestrogen contributes to hair thickness. So, not only can you see changes in your skin, but you can also observe thinning scalp hair as well.
Dr Thivi Maruthappu
What are some of the key issues it can cause?
The key skin issues that you may experience during menopause include:
A reduction in levels of collagen in the dermis leading to skin losing plumpness
Drier skin which looks less luminous
More reactive/ sensitive skin
Increase in hair in chin and jawline
Intense bursts of skin feeling hot, and in some people, also looking visibly redder- this is known as a "hot flash"
Acne-like spots for some women
Dr Mary Sommerlad
Are there any unexpected changes that most people aren't aware of?
Breakouts! This can be really frustrating- I often see women in my clinic frustrated with the fact that they have spots again having gotten over them in their teenage years. It doesn't help that many acne products on the market are targeted to "teenage skin" and can be very drying. I recommend the effaclar range from La Roche posay particularly Effaclar Duo +Moisturiser which contains pore-unblocking and anti-inflammatory ingredients to reduce redness and breakouts.
Dr Thivi Maruthappu
When do women typically see changes within their skin after menopause?
It's different for every person, but menopausal skin changes can start several years before the menopause has officially occurred. Changes in the skin due to Menopause are pretty insidious for the majority of women, with many only linking their dry skin or loss of collagen to the Menopause after several years. For some women, the skin changes are fairly noticeable within a month or so especially events like hot flashes.
Dr Mary Sommerlad
Are there any ingredients you should avoid in skincare when going through menopause?
I'd be mindful that skin sensitivities can increase during the menopause, particularly if the skin barrier is impaired! Be careful with overly perfumed products which can irritate sensitive skin types. I'd also advise against combining too many actives simultaneously as this can damage the skin barrier.
Dr Thivi Maruthappu
skin sensitivities can increase during the menopause, particularly if the skin barrier is impaired!
What key ingredients work well for menopausal skin and why?
Hyaluronic acid is very important for menopausal skin as it helps retain moisture in the skin giving skin a plumper appearance. Retinoids are also amazing in menopausal skin as they not only improve the appearance of lines and uneven pigmentation, but they also increase skin turnover making skin appear more radiant. They can help increase collagen production which falls during and after the menopause.
Niacinamide has anti inflammatory properties and can help with pigmentation issues such as sun spots. Sunscreen is crucial regardless of phase of life, and in menopause, look for sunscreens containing Hyaluronic acid and Niacinamide which can help sooth skin.
Avoid high concentrations of liquid exfoliators- go for lower concentrations as menopausal skin can be more reactive. Try PHAs or lower concentrations of AHAs to help maintain skin texture.
Dr Mary Sommerlad
What is one mistake people often make when taking care of their skin whilst going through menopause?
I often find that women continue to use the same skincare routine during perimenopause but it's actually a good time to reassess and see whether your products are still working for you or whether it's time to switch it up.
Dr Thivi Maruthappu
Typically, what and how should your routine change during menopause?
You may find you need heavier moisturisers to keep your skin feeling smooth and well hydrated. In the morning, use your routine to protect against external stressors. Use vitamin C as an antioxidant, a soothing and hydrating moisturiser, followed by a sunscreen that contains a high UVA rating. Hyaluronic acid can be used to further boost moisture and plump the skin.
In the evening, look for reparative products such as a cleanser to remove the build-up of pollution from the skin, retinoid to support collagen production, improve the appearance of lines and pigment issues and then a hydrating moisturiser.
Dr Mary Sommerlad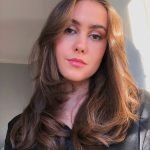 As someone with an affinity for all things beauty, discovering fantastic new products is my not-so-secret obsession. Over the years I've tried and tested a mountains worth of creams, serums and cleansers, finding some of my favourite 'holy-grail' products along the way. However, I'm always on the lookout for more ways to nourish my hair, perfect my dewy base, or enhance my skincare routine. Working as a beauty blogger for over 3 years, I've been lucky enough to collaborate personally with lots of amazing beauty brands including Christian Dior, The Body Shop and Dermalogica. I've used the Dermalogica special cleansing gel religiously since I first got it and their products are some of my ultimate skincare faves. When it comes to cosmetics, NARS Sheer Glow foundation is definitely my go-to - I live for a light, glowy base!