This March, we're celebrating Black Women's Month with Shea Moisture and 11 incredible women who are changing the world for the better, one community at a time. CEOs, founders, philanthropists and activists - these amazing black women are the shining stars of their communities, who use their time and skills to help and support others.
Ranging from cancer survival to fitness to Journalism and Medicine, these women are breaking through the glass ceilings in their way to create a more inclusive future. In inspirational interviews, these women showed us the small ways we can help to support our communities every day, and how much difference one small act can make.
To celebrate this amazing event, Shea Moisture is offering a phenomenal prize to one lucky winner of £500 cash, a load of Shea body products and a secret gift box featuring black-owned brands. Enter for your chance to win here!
Specialising in textured hair care, Shea Moisture has been helping women all around the world to fall in love with their natural hair colour since 1912. Despite the worldwide success, the brand has humble beginnings, founded by teenager Sofi Tucker at a village market in Sierra Leone.
Although some may find it hard to believe, each and every person's natural texture is beautiful. If you're struggling through an everyday battle with your natural texture or breaking your hair through endless straightening, give going natural a go. As Lorraine Massey, the founder of the Curly Girl Method, once famously said: "frizz is just a curl waiting to happen".
Here are our favourite curly hair products by Shea Moisture:
Not sure what hair type you have?
Lavinya Stennett, Founder and CEO of The Black Curriculum
Lavinya started her company to address the lack of Black British History in the UK curriculum. Through a range of programmes, teacher training and consultations, Lavinya and her team continue to promote the importance of Black history.
What is your impact on your community?
My impact on my community is education. Specifically, making sure that young students are empowered and feel like they belong. As a social enterprise, we dedicate ourselves to teaching and supporting the teaching of black history, all year round so it doesn't just happen in October.
Dr Emma Blake, Medical Doctor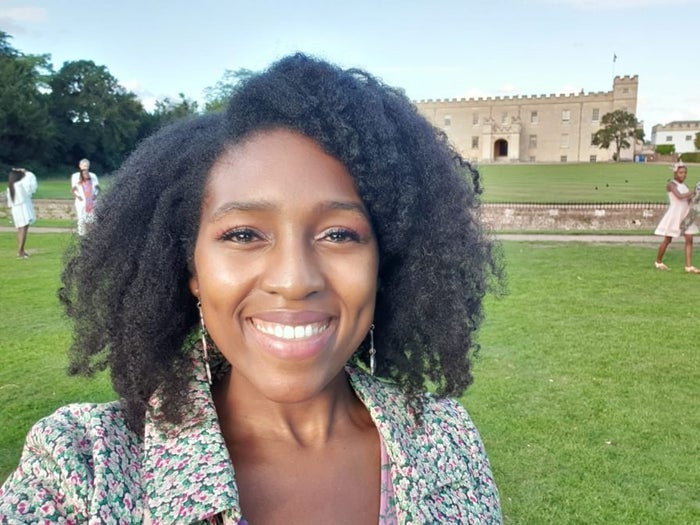 Fuelled by her passion for inspiring, motivating, and educating, Dr Emma created Student Success Formula, a social enterprise that offers science tuition and coaching, as well as free seminars on Health for parents and students.
What is your impact on your community?
I make an impact on my community in a number of ways. I work as a GP registrar in south London and I also lead the health promotion team in the British Caribbean doctors and dentist association. I also run my own social enterprise, called Student Success Formula. We run free seminars and webinars for parents, students and community organisations. We also deliver affordable science tuition and coaching to students, especially those from disadvantaged backgrounds.
Safiya Robinson, Creative cook and founder of Sisterwoman Vegan
Safiya created Sisterwoman Vegan, a plant-based social enterprise, to explore wellness through foods, while making holistic health more accessible for Black communities.  Sisterwoman Vegan empowers people to think more critically about the food that we eat and begin to repair their relationships with food.
What is one small action we can all take to support our communities? 
Actively and with intention, live in a community with each other. What that means is figuring out what your friends, family and communities needs are. Start there.
Sade Taiwo, Creator of The Penny Pal
Unhappy with the way financial information was consumed, Sade created The Penny Pal, an alternative platform for financial literacy. The Penny Pal modernises finance, to be relatable for those who have previously found it overwhelming.
What is one small action we can all take to support our communities?
It would be to show empathy. If there is one thing I've learnt over the last 12 months, it's that everyone is going through their struggles, but not everyone wants to talk about it. Words of kindness, acts of encouragement really can be the difference between someone having a good day and someone having a bad day.
So, moving forward make sure your communities feel supported. Whether that's a small group of people around you or a larger audience online we really do underestimate the power of our words and actions.
So, as a challenge, send one message to a person who has inspired you this week, and trust me, that message will be the highlight of their day.
Matilda Egere-Cooper, Award-winning journalist, fitness coach and founder of Fly Girl Collective
Born out of a desire to see other Black women have a seat at the fitness table, Matilda created Fly Girl Collective. Fly Girl Collective is now a movement and community committed to diversifying the fitness industry and inspiring Black and brown women to pursue a fitness lifestyle.
What piece of advice would you give to young Black women in the UK?
My advice to young black women in the UK is to fall in love with something that gets you moving. Whether it's walking, dancing, skating, jumping. Movement will help you live your best life.
Monique Brown, Founder of Affirmation Culture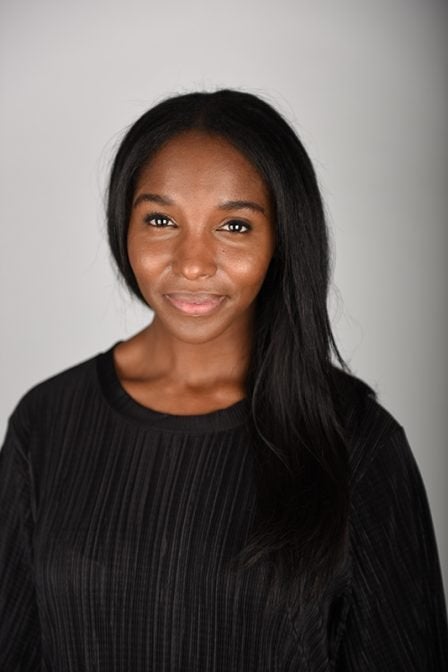 As an advocate for mental health and mindfulness, Monique wanted to create a product that was not only good for the body and mind, but one that would also make a difference. 10% of Affirmation Cultures' annual profit is donated to the Mental Health Foundation to help support the progress of the mental health conversation and provide support to those who need it most.
What piece of advice would you give to young Black women in the UK?
The advice I would give to young black women in the UK is to know that you are enough, you are strong enough, you are capable enough and you have everything you need within you to make your dreams a reality.
Natalie Brown, Women's Community Builder
Drawing on her mother's sense of determination, Natalie created her own career path and legacy for all to follow. After building her career in the finance sector, Natalie decided to follow her heart and launch 'Time With Natalie', an online lifestyle channel aimed at helping women to step into their dreams and live a more fulfilled life.
What piece of advice would you give to young Black women in the UK?
Take the next step. My slogan is: be bold, brave and beautiful. You may not always feel that way, but I'm encouraging you to believe it. By taking the next step, you'll build your confidence, boost your self-esteem and move forward towards your dreams. So, if I had to give you one piece of advice today, it would be to take the next step.
Celine Erorh, Founder of Celutions UK
Using her knowledge of social media and mental health, Celine created Celutions UK to reduce the stigma around mental health for young people. Celine shares actionable tips and skills to make managing mental health easier.
What is your impact on your community?
My impact on my community has been teaching hundreds of people how to look after their mental health, through our events, workshops, and free content across our online platforms.
Leanne Pero, award-winning entrepreneur and cancer survivor
Leanne Pero was 30 when she discovered she had breast cancer and was shocked by the negativity and lack of discussion surrounding women of colour. To break the silence, she set up her remarkable charity, The Leanne Pero Foundation and project Black Women Rising UK, dedicated to supporting BAME female cancer patients and survivors.
How do you support your community?
I founded the organisation four years ago after my own battle with breast cancer at 30 years old. I found there was a completely different experience between women of colour going through cancer and our white counterparts.
Not only are the death rates higher in some instances, but there's also a lack of awareness and representation of black women within the cancer conversation. We run a mixed range of programmes focusing on care to make sure the experience through diagnosis and survivorship is as easy as possible.
Izzy Obeng, Managing Director of Foundervine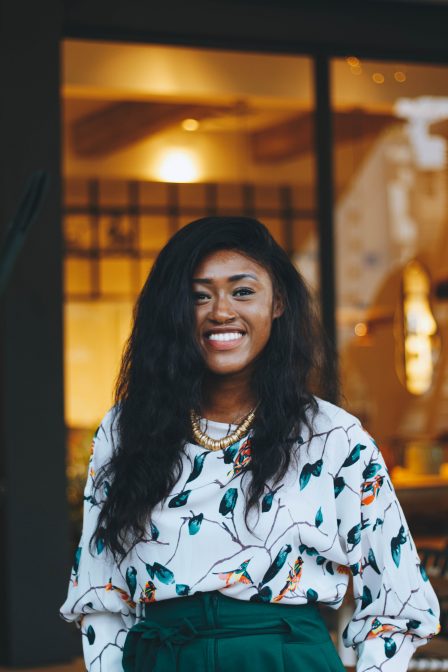 As founding director of Foundervine, Izzy leads a training consultancy that provides founders with access to training, mentoring and funding opportunities. Since 2018, 2,000 young people have been skilled by Foundervine programmes, $230,000+ has been raised and the programme boasts 62% female participation.
What is your impact on your community?
I am guided by the single powerful notion that the only limit to your success, should be your ambition. So, my impact on my community is giving young women and men everywhere the tools that they need to build the future.
Deborah Okenla, Founder and CEO of YSYS
Deborah founded YSYS (Your Startup, Your Story), a diverse start-up community for founders, developers, creatives, and investors on a mission to make a difference. YSYS design and deliver entrepreneurial and employment programmes for diverse talent.
Which Black UK female has motivated you?
A black woman who inspires me is Nichole from Black Girl Fest. She is an absolute powerhouse and her dedication to creating a safe space for black women in incubate is absolutely incredible and unmatched.
Discover More...
Want to learn more about caring for textured hair? Check out our latest blogs below or shop according to your Curly or Afro hair type, here on LOOKFANTASTIC.

Our team of beauty experts cover everything from makeup to skincare, picking out the most effective products from the best brands and latest trends. Stay up to date on everything beauty with the LOOKFANTASTIC blog, and find all your essentials in one place.