A social media phenomenon, 'Insta-worthy' smiles have taken over our feeds, as more young people feel influenced to undergo dental treatments in a bid to improve their natural teeth – some even travelling overseas for the procedure. In fact, 84.6% recognise dental tourism as an increasing trend, while a further 86% of UK dentists report treating patients for problems developed after treatments abroad*. 
So why are we seeing such a rise in dental downfalls, and how can we avoid the same thing happening to us? If you're considering going under the drill, whether at-home or across the globe, the experts share a few things you should know beforehand… 
[UP THE GUTTER: * 'UK dentists picking up the pieces from dental tourism boom', July 2022, BDA.org]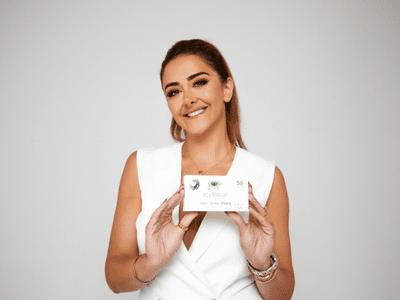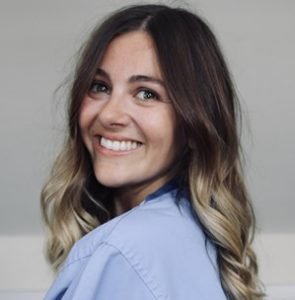 Veneers 
"Dental veneers are thin, custom-made coverings that are bonded to the front of teeth to improve their shape and appearance – a bit like a false nail over a natural nail," explains dentist, Dr Emi Mawson.  
"With true veneers, they are very low risk because there is minimal preparation to the teeth. You may experience mild sensitivity, and the gums may need to adjust, which can usually resolve within a couple of weeks." 
Cosmetic dentist, Dr Hanna Kinsella, adds: "It is important to maintain good oral care practices to maintain the health and appearance of your veneers for longer, by brushing your teeth twice a day and flossing daily." 
If you do decide to venture into the world of veneers, the first rule of thumb: do your research. "Look at your chosen practice's reviews and aftercare. If you feel you are being pushed into a procedure or your health concerns are not being answered, then this is an immediate red flag." 
Composite Bonding
Similar to veneers, composite bonding is designed to enhance the natural shape of your teeth: "[It's] a convenient and cost-effective treatment, which involves applying a tooth-coloured composite resin to the surface of the enamel," explains Dr Kinsella. 
"How long they last depends on how well you take care of them," adds Dr Mawson. "Be prepared to have them replaced once every 3 years, however they can last significantly longer. It is often a cosmetic failure when you're no longer happy with how they look, as they may dull over time." 
Not ready to commit? Don't worry – you don't have to! "I would encourage anyone to have a 'trial smile' before committing. It is where we can apply the composite to the teeth without bonding it, so that we can see how it will look beforehand." 
Whitening 
In a sea of social media stars, most are on a quest for brighter, whiter smiles. But even professional teeth whitening has drawbacks: "The risks are tooth sensitivity," says Dr Mawson. "But this is temporary and stops when the whitening treatment ends." 
If you do choose to whiten your teeth professionally, always stick to the aftercare advice given by your dental practitioner. "It is advisable to reduce your intake of black tea, coffee and red wine during the whitening duration," Dr Kinsella explains. "A good oral health routine is also paramount for maintaining white teeth for longer." 
Dr Kinsella's top tip for avoiding a dental disaster? 
"Patients often want immediate and affordable results without taking the time to make an informed decision about their treatment choices," she says. "When opting for a treatment that is suspiciously affordable, ask yourself what is being compromised in the treatment process to be offered at this price?" 
"Your teeth are a vital part of your health, and you want to ensure that you are visiting a practise where your dental professional puts you at ease with the highest health and safety regulations."
Dr Mawson's Pearl's of Wisdom 
"Have a face-to-face consultation where the dentist thoroughly assesses your teeth." 
"Discuss treatment options, and have the risks and benefits are explained to you." 
"Be fully aware of the cost beforehand and there is no pressure to go ahead with treatment." 
"Ask for a portfolio of the dentist's work, either in the practice or on social media." 
"Ensure to have a review appointment to check you are happy with everything." 
Healthy Teeth Heroes