Last Updated: 16th February 2023
Lashes are extremely personal here at Team Fantastic. From one beauty obsessive to the next, our lash needs differ drastically, depending on our preference for definition, drama and impact. That's how we know choosing a new go-to can be a painstaking process.
It's likely you've shared similar lash woes when scouring the shelves for a new staple formula. So how do you find the right mascara for you? We're breaking down the benefits into the three main categories: length, curl and volume. Whether you're looking for the best mascara to extend, curl or power-up your lashes, we've rounded up the ones to know about into an easy, scrollable edit…
The best mascaras for length:
If you're looking for instant length, this mascara is a genuine dream to work with. The lightweight, waterproof formula lifts lashes to a whole new level, coating even the tiniest of hairs. Saturated black pigment makes a strong impact, leaving lashes both defined and maximised.
"This mascara has been a staple in my makeup bag for years. I always lean towards lengthening formulas, but the way MAC Extended Play amplifies, defines and elongates my lashes – with zero clumping – is the reason I can't give it up. I also love that it creates an eye-opening effect." - Penny, Senior Beauty Writer.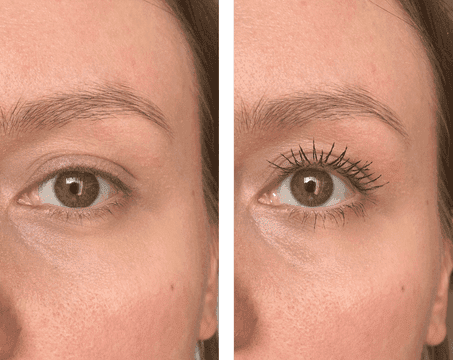 Infinite length has never been easier than with this Eyeko Mascara. Perfect for elongating your lashes, the formula is equipped with 80% natural origin ingredients, making it suitable for even sensitive lashes. Root-to-tip coverage ensures panoramic definition for a bold, high-impact finish.
"The Limitless Lengthening Mascara lifts my lashes to new extremes. Oat-derived fibres extend every single lash, while acai oil leaves them feeling nourished, giving me clean, non-clumpy application. I love the definition it gives but the length is always star-of-the-show." – Penny, Senior Beauty Writer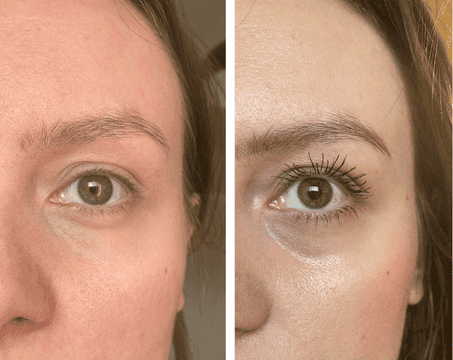 Discover length on length with this revolutionary, non-clumping mascara. The gel-emulsion formula cheats an instant lash lift, giving fanned-out length and definition. 125 different bristle sizes work alongside 360 micro-bristles to wrap every lash in feather-light pigment, lasting up to 24-hours.
"Lengthening mascaras are always my top choice and this one did not disappoint. The wand is different to what I'm used to, but I found that it was great at catching the inner corner lashes without any clumpiness. My lashes felt long and fluttery, but looked so natural, making this ideal for an everyday mascara!" – Alice, Beauty Writer.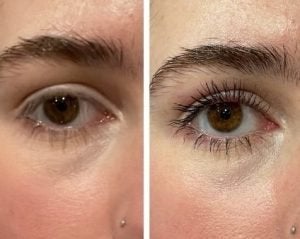 Length knows no limits with this cult-favourite mascara. It's the product that made TikTok trip for months on months, and after just one use, it's not hard to see why. The formula extends every last from root to tip for subtle volume and a bold, wide-eyed effect.
"Not only is this mascara super pigmented, but the flexible bristles hugged my lashes from root to tip, giving them that lengthening, fanned out effect that I strive for. My lashes were practically touching my brows after using this!" – Alice, Beauty Writer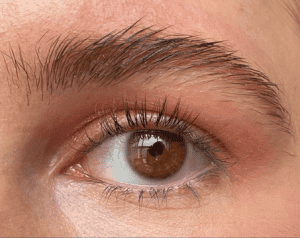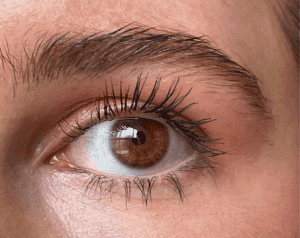 The best mascaras for curl:
Make your eyes THE statement piece with this body-building mascara. Providing instant volume, this one is devoted to bigger, bolder impact, thanks to glossy black, clump-free pigment.
"This mascara works wonders! One coat and my lashes were lusciously long, I didn't have any smudging and the curl held all day which is a winner! It also smelled divine – just like honey! I also love how the formula has provitamin B5 to give my lashes some TLC throughout the day." – Ellie, Campaign Manager.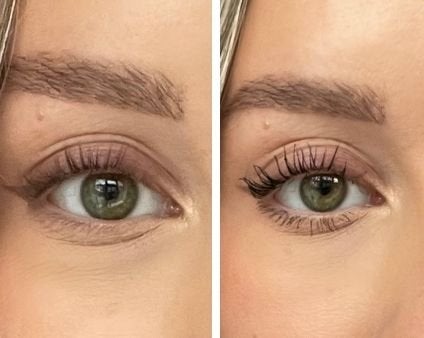 It's no surprise that this mascara took the TikTok world by storm. Amping up the volume, its shock-factor formula entwines mile-high length with bouncy curl and definition, staying put for up to 24-hours of wear. Plus, it's also vegan!
"LOVE this mascara! Super lengthening and gives my lashes so much curl and volume! It applied smoothly, leaving my lashes with no clumping at all, which I often struggle with with mascaras!" – Mali, CRM Executive.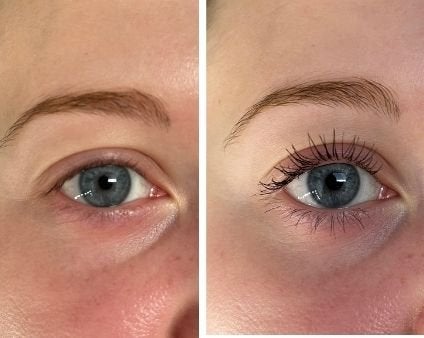 Creating statement curl for up to 24-hours, this one is made for smooth, easy application. The smudge-, flake- and smear-resistant formula provides long-wear definition with a wide-eyed, fluttery finish – what more could you want?
Curly, curvy lashes needn't be far away. 2-in-1 wand technology features pink elastomer combs on one side to create a lash-lift effect, while black fibre bristles on the other side give instant curl. Enriched with coconut oil, walnut leaf extract and jojoba oil, the formula even helps to nourish and condition your lashes.
"My eyelashes are best friends with gravity, so I find curl-centric mascaras can be quite heavy and difficult to work with. But this one was a completely different experience! The Curler gives me subtle volume and curl (of course), without bulking up my lashes or weighing them down."
The best mascaras for volume:
Level-up your lashes with NARS' extreme volume mascara, designed for a jaw-dropping finish. The formula inspires that instant va-va-voom effect, taking your look from subtle to striking in just a few coats.
"I never enjoyed volumising mascaras until I found this one! Lengthening, non-clumpy, with just the right amount of drama, Climax is my absolute go-to for a night out. It keeps my lashes curled and in place for hours, but equally isn't a nightmare to remove, what more could you want?" – Alice, Beauty Writer.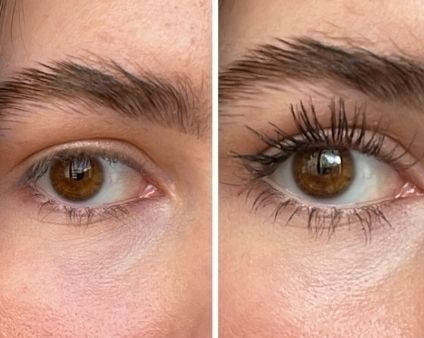 Wrapping your lashes in full-bodied pigment, this mascara is an expert in seduction. Film-forming polymers and collagen create instant volume with a dramatic, sensual edge. Plus, the formula is super-buildable, meaning you can layer up until your lashes are have reached they're limit.
"Too Faced Benefit Than Sex Mascara adds the perfect level of volume without being clumpy. It is so easy to apply, and you only have to use one or two strokes to notice a huge difference. The hourglass brush shape helps create an almost cat-eye, winged effect which I love the look of – it feels very glam! It even lasts all day without a smudge." - Claudia, campaign manager.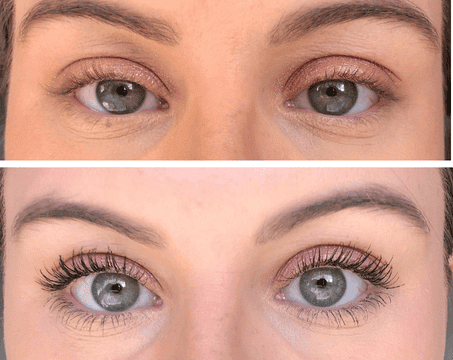 The MACStack Mascara delivers volume on volume, offering 360-degree coverage for root-to-tip shock factor. Fibre melt technology supports a smudge-proof finish, while the gravity-defying mascara allows you to layer up your lashes for an ultra-voluminous, clump-free finish.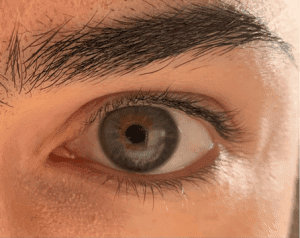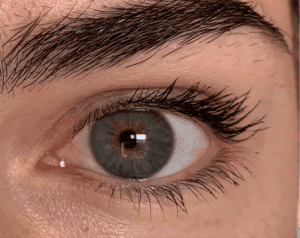 "This is my absolute go-to mascara for length and volume. The formula really does keep stacking up as you build up layers to create a false lash effect without looking clumpy or feeling heavy. Perfect for everyday wear or night's out, it doesn't run or smudge, even against my oily skin." – Holly, Beauty Writer