If it's a "Just had a facial" glow you're after, Kate Somerville, one of Hollywood's most in-demand super-facialists, is your go-to. Just launched at LOOKFANTASTIC, the brand has everything you need to transform your complexion leaving you with visible results. With tips and tricks from the experts, we've put together the ultimate guide so you can indulge in a 2-minute Hollywood facial with Kate Somerville, in the comfort of your own home.  
How to achieve a 2-minute Hollywood facial with Kate Somerville
The next-best-thing to visiting the LA clinic is her skincare range, in particularher iconic and first ever product launched, is the Exfolikate Intensive exfoliating treatment. The chemical-meets-physical exfoliator is the first of its kind and contains lactic acid, fruit enzymes and a granular scrub to help decongest and brighten your visage. 
"By removing surface-sitting dry, dead skin, you reveal new, radiant skin underneath while also prepping skin to better absorb the rest of the serums and products in your regimen," Kate says. 
All her in-clinic treatments begin with the award-winningExfoliKate, a ritual Kate recommends doing once a week for sensitive skinor up to three times a week for oily and combination skin. 
Step 1: Cleanse
Start off by removing all makeup and washing away dirt and impurities with the Goat Milk Moisturizing Cleanser. The gentle daily face wash is formulated to cleanse and soothewithout leaving skin tight or irritated.Apply a small amount to your damp face and neck, massage gently and rinse.  
Step 2: Exfoliate
Next, apply a pea sized amount of the ExfoliKate Intensive treatmentdirectly onto your freshly cleansed,damp skin. Massage across your face in circular motions to activate the granules. Once applied leave in place for up to 2 minutes to allow the Lactic Acid to loosen any dead skin cells. Expect to feel a tingle as the treatment gets to work and you may see a little flushing after use due to the boost in blood circulation. If you have sensitive skinor arenew to acid treatments, try using this mixed in with the Goat Milk Cleanser to build up tolerance. 
Top tip: Apply the treatment whilst in the shower or bath. The steam will activate the enzymatic exfoliation leaving you with maximum results!
Step 3: Hydrate
Once your complexion has been deeply exfoliated it's important to keep it hydrated. Quench thirsty skin with a layer of Dermal Quench to get that juicy "just had a facial" glow. This product floods the skin with Hyaluronic Acid and Oxygen to mimic the results of the brands Clinic Oxygen Treatment. 
Step 4: Moisturise  
To lock in all the goodness from your luxury Hollywood facial, finish with a moisturiser of your choice to suit your skin type. The Peptide K8 Cream helps to reduce the appearance of fine lines and wrinkles whilst working to plump and protect making it the perfect step to transform your skin. Simply pat a small amount over your complexion and allow it to work wonders overnight. 
Step 5: Spot Treat
If you're prone to blemishes this additional step is for you. To help clear your complexion fast, take the EradiKate Blemish Treatment and apply directly to the problem area using a cotton bud. Formulated with Sulphur, the product works quickly to reduce redness, calm any inflammation and act as an antibacterial agent to kill off any bacteria whilst you sleep. 
There you have it, the ultimate way to achieve a 2-minute Hollywood facial with Kate Somerville! 
Shop all Kate Somerville at LOOKFANTASTIC.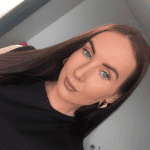 As a beauty fanatic I'm always on the lookout to try and experiment with new products! I've been writing about everything beauty for over 3 years and specialise in skincare so have plenty of tips and tricks to help put blemishes at bay and get your complexion glowing. Whilst being a content writer at LOOKFANTASTIC I've had the opportunity to collaborate with incredible brands including Tom Ford, Dolce & Gabbana and La Mer, taking my understanding of the industry to the next level. In the past I've been a freelance makeup artist and have collaborated with brands including NYX and Revolution Beauty on a personal level, sharing my makeup creations for the world to see. My ride or die brands have to be PIXI, Laura Mercier and Bobbi Brown and I can't live without my trusty MAC Velvet Teddy!