From floralandfruityto musky and sweet, fragrance is what makes us all unique. Whether you're an avidscent collector or prefer to have your one signature scent, it's crucial you get the most out of your perfumes, toilettes and colognes. To do this we've put together 5 simple ways to enhance your fragrance game that can be easily incorporated into your routine.  
1. Discover your favourite notes 
Without getting too technical, notes are the ingredients that make up a fragrance. Each perfume consistsof: top notes which are the scents detected first and last around 10minutes;heart notes that make up the body of the scent and last around 60 minutes;and base notes that form the foundation and last around 6 hours. Some of the most common note categories include fresh, floral, spice, wood and musk. Familiarise yourself with your favourite notes and shop your fragranceaccordingly.  
2. Layer your scents
Why have two favourite scents when you can have three? Layering works by simply combining fragrances to create your own bespoke scent.Simply take your two favourite scents, either ones with similar notes to create a stronger concoction, or alternatively ones withcontrasting notes to take you on an entirely new fragrance journey. Layering scents is a great idea for a special occasion to encapsulate memories through a fragrance that will always remind you of a special day.  
3. Add to your hair
If you can't get enough of your fragrance try incorporating it into your hair routine. Whilst spraying it directly into your rootsmay cause damage, walking into a cloud of perfume will ensure that your hair gets coated and you'll get a fresh burst every timeyou move.Alternatively for a lighter scent, spray your chosen fragrance onto a hairbrush and run this through your locks. This technique prevents any damage to your hair from the alcohol in the fragrance, whilst leaving your brush smellingamazing too.  
4. Leave your fragrance to dry naturally
Whilst we'retaught from a young age to spray fragrance onto our wrists and rub together, this actually does more harm than good. The friction created by rubbing heats up the skin and changes the way the scent performs. Instead, simply spraying and allowing the scent to dry naturally ensures the fragrance stays crisp and lasts all day. Spritz both wrists lightly ensuring the product has absorbedand you're good to go! 
5. Get creative
Fragrance doesn't just have to be limited to the body, instead try to incorporate it into other parts of your routine to awaken your senses throughout the day. Whether you have a party dress to wear or fresh bedding to make up, spraying your warm laundry with your chosen fragrance will leave you smelling delightful for longer. To make yourMondaymornings more luxurious, try spraying the pages of your Diary with your favourite scent.Instead of being facedwith meetings, you'll be greeted with your favourite notes to keep you going all day long. 
Explore the full range of fragrances at LOOKFANTASTIC.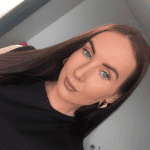 As a beauty fanatic I'm always on the lookout to try and experiment with new products! I've been writing about everything beauty for over 3 years and specialise in skincare so have plenty of tips and tricks to help put blemishes at bay and get your complexion glowing. Whilst being a content writer at LOOKFANTASTIC I've had the opportunity to collaborate with incredible brands including Tom Ford, Dolce & Gabbana and La Mer, taking my understanding of the industry to the next level. In the past I've been a freelance makeup artist and have collaborated with brands including NYX and Revolution Beauty on a personal level, sharing my makeup creations for the world to see. My ride or die brands have to be PIXI, Laura Mercier and Bobbi Brown and I can't live without my trusty MAC Velvet Teddy!