If you've dared the chop and are missing your long lengths, or are just stuck at the same length you can't seem to get past, you've probably been wondering how to make your hair grow a little bit faster. While there's no magic potion to go from bob to full on long locks, there are steps you can take to maximise your hair growth as well as maintaining good health for a fuller looking mane.
Use Caffeine infused products
Not only can caffeine give you that much needed boost in the morning, it can also stimulate hair growth! Caffeine works by boosting blood circulation in the scalp which stimulates the follicles,  delivering essential nutrients for you hair to grow faster. Caffeine is also known to help with hair loss, blocking the hormone responsible for root hair fall, and therefore ensuring that healthy growth is maintained.
Use a sulphate free shampoo
Sulphate found in some shampoos can strip the hair of it's natural oils that keep it hydrated and growing healthy. To avoid drying out your hair and scalp unnecessarily, use a Sulphate free shampoo that will hydrate and cleanse to maintain moisture levels that contribute to healthy growth. Water is also one of the main culprits in drying out hair, therefore to keep hair hydrated and balanced, try to use a dry shampoo in between washes.
Apply a hair mask
A hair mask is an intensely hydrating treatment that is packed with more nourishing ingredients than your average conditioner. Formulated with Alpha Keratin 60ku®, the VIRTUE Restorative Treatment Mask treatment supports the hairs structure from the inside out, intensely hydrating strands to restore moisture and strength. The Mask is suitable for all hair types, including chemically treated and damaged locks that are in need of some TLC. The fortifying treatment will add shine and body after just 2-3 minutes.
Brush gently
If not done properly, brushing your hair can cause breakage in the strands and pull on the roots, irritating the scalp. To avoid this, make sure to brush gently, avoiding pulling and tugging and taking extra care when hair is wet and at it's most vulnerable. Doing this will not only keep hair growing healthy, but will prevent against frizz, making hair sleeker and more managable.
Take a hair vitamin
A hair vitamin or supplement can help to boost hair growth from the inside, providing your body with the nutrients and proteins needed for that extra length. The Lashilé Good Hair 60 Gummies Vitamins Boost are a combination of vitamins all essential for hair growth, strength and protection. Vitamins A, C and E along with Biotin not only protect the hair from damage but help with Keratin production, the protein essential for new hair growth. The formula also contains Coconut oil that hydrates from within, adding shine to your locks.
Use a hair repair treatment
Healthy hair growth comes from healthy hair and a healthy scalp. Use a hair repair treatment such as the Olaplex Complete Collection Bundle containing their famous No.3 and No.0 treatments that repair broken bonds and deliver moisture at cuticle level for fuller, shinier and softer hair. As a result hair will be stronger, and will grow at a healthy rate.
Use less heat
It's no secret that heat can damage hair. Exposing the hair to extreme temperatures and on a regular basis can dry out the hair and leave it burned and broken, causing strands to snap and reducing your length. Try to cut down on heat styling if you are trying to grow out you hair and opt for an up-do in between to give it a break from the heat. If you do choose to straighten or curl, apply a heat protector to your hair beforehand to prevent moisture loss and damage.
Use a Microfibre towel
Microfibre towels such as the Aquis Lisse Luxe Hair Towel, are specifically formulated for hair. Their soft texture makes them both wrap easily around the head without pulling and also minimises fizz and damage to the hair fibres. Much more absorbent, the towel helps to dry hair faster and leave it looking shinier and smoother.
Use a silk pillowcase
Similar to a Microfibre towel, a Silk pillowcase is a much softer and gentler alternative if you are trying to grow out your hair. Not only does the material feel amazing against your skin, but also reduces friction, allowing your hair to glide across the surface whilst you sleep, preventing it from dangling or pulling which can break strands. The Slip Silk Pillowcase is made from 100% silk and available in 3 different colours for you to enjoy a luxurious and hair friendly slumber.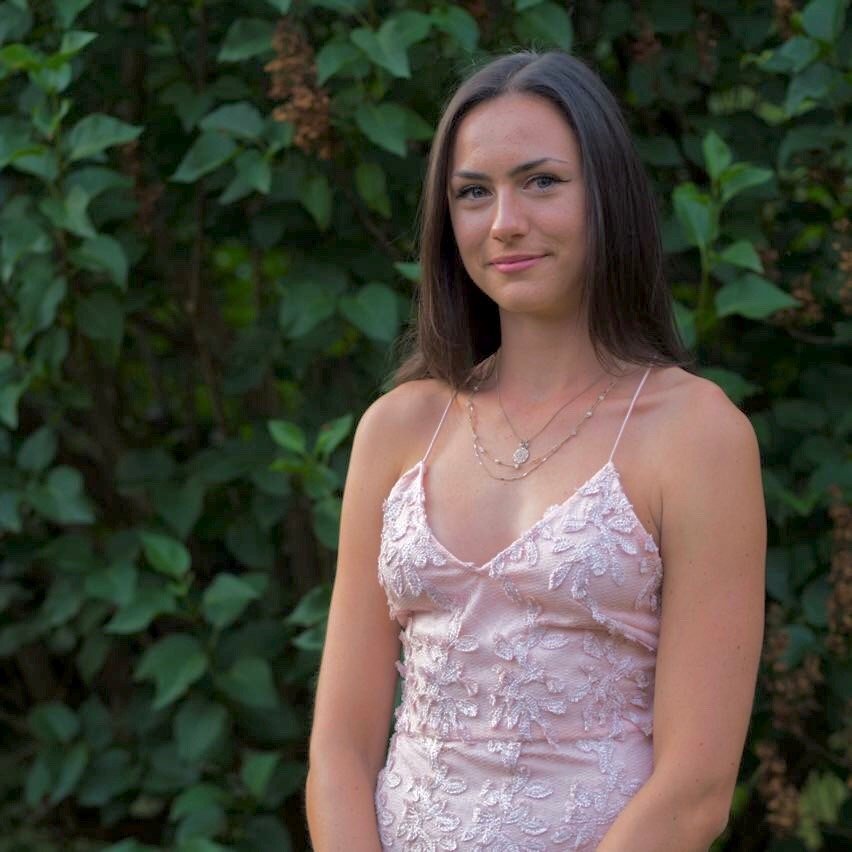 Working with brands at LOOKFANTASTIC for over two years I have developed my knowledge of all things beauty from key skincare concerns to niche makeup tricks and haircare hacks. I have a major passion for finding effective solutions that are easily accessible to everyone so that we can all achieve our best, glowing complexion.