Finally, it's getting warmer, staying lighter for longer, and there's a feeling of positivity in the air. Spring is here, and you can look forward to long summer days, afternoon BBQs and blue skies.
This Spring, it won't only be flowers that are blossoming, at LOOKFANTASTIC we'll be guiding you through a lockdown lifting glow up. After hibernating from the winter weather, we're ready to go outside again, but with a whole new look.
Now that lockdown is finally lifting, it's time to make your debut, re-entering society as your best self. When it comes to beauty, we've put together a guide of the tips methods and tricks you might need for getting back to it.
Moving from head to toe, we'll take you through your Spring glow up. With the help of an expert, we start with creating a spa-worthy facial at home, before moving into the methods of self-tanning. Next, we'll guide you through hair removal, showing you the new and innovative ways to painlessly and permanently remove unwanted body hair. Finally, we touch on hand care, a trend brought on by the rigorous hand washing of 2020. Working with Janette Ryan, the Head of Education for La Roche-Posay, Vichy and CeraVe, we'll give you expert advice on how to keep your palms cleansed, soft and supple.
Are you in?
Facial
After making it through the long, cold winter, Spring is the perfect time to treat our skin to some TLC, and a well-deserved facial is just the ticket. So you can create a spa-worthy facial from the comfort of your own home, we teamed up with the pharmaceutical skincare brand, SkinCeuticals, to give you expert advice. Aside from the feeling of absolute luxury, there are a lot of skincare benefits associated with facials.
By adding regular facial massage into a skincare routine, toxins are drained away, maximising and increasing oxygen delivery to the skin. Not only will you be left with a brighter and healthier-looking complexion it will help your favourite products absorb into the skin – enhancing their results.
Step 1: Cleanse and tone
Before beginning your facial massage, you'll need to gently prepare the skin. Work one pump of the SkinCeuticals' Gentle Cleanser into the skin slowly and remove gently with warm water. You can also use soft gauze or warm, sterilised towels to promote relaxation. Next, saturate two cotton pads with your favourite toner and sweep gently across the face and neck.
Step 2:
Add a face mask
Use a fan brush to apply a thin layer of any mask, we love the Phyto Corrective Masque. Then, massage to relieve stress at any pressure points for five minutes. Leave the masque on for the recommended time before removing it with cool water.
Step 3: Use an exfoliating serum
Mix one pipette of the Retexturing Activator with one pipette of Hydrating B5 and apply the product to the face and neck using a gentle massage motion. To massage your pressure points, place your index and middle fingers at the base of the skull in the parallel hollow areas between the two vertical neck muscles. This will help the products sink deeply into the skin while helping you to relax. Continue to apply the product for up to 10 minutes before washing the face with warm water and patting it dry.
Step 4: Finish with an antioxidant serum and moisturiser
Finally, apply 3-5 drops of CE Ferulic to the face and neck using a light tapping motion. Follow up with any moisturiser, we recommend the Metacell Renewal B3 if you have normal to oily skin, or Triple lipid Restore 2:4:2 if you have age-related dryness. Your skin should look and feel noticeably plumper. If you are completing the facial in the morning, don't forget SPF.
Tan
Get a head start on summer with fake tan to cloak the body with a natural-looking glow. Gone are the days of streaky legs and biscuity scents, the fake tan game had levelled up. Not only are tanners now more advanced, there are also lots of different ways to get your glow on.
Tanning Foam
If you're after a deeper bronze shade, you'll need a classic tanning foam or lotion. Gracing the entire body with a sun-kissed colour, traditional tanners give you a deep tan the quickest. If you're new to the game, check out our beginners guide on 'How to fake tan (properly)'.
Tanning Drops
Want something effortless? You'll love tanning drops. The invisible drops mix undetectably with your moisturiser, slowly working their magic on your skin to cover the body with a bronzed shade. You can get your glow on with as few as four Isle of Paradise drops, simply adding more drops for a deeper tan. Leaving behind all the hassle of mitts and exfoliators, drops have taken tanning into the future.
Gradual Tanner
After something more subtle? Try gradual moisturiser. Ideal for those of us who want a gentle glow, gradual moisturiser is an easy way to transition your skin into summer. Simultaneously hydrating and tanning the skin, gradual moisturiser brings you the best of both worlds.
Hair Removal
It's finally warm enough to go bare-legged, which means that for some of us, it's time to shed the winter coat. Although there are seemingly endless methods, we all know which one works best for us.
Laser
If you've been meaning to try something more permanent for a while, the Iluminage TOUCH Permanent Hair Remover says hasta la vista to your hairs. Using light and radiofrequency technology, this advanced tool permanently and painlessly removes hair. What's more, you can treat the entire body in as little as 30 minutes, while enjoying a lifetime of silky, hair-free skin. FDA-cleared safe for use on all skin tones, face and body, this easy to use tool can help you say goodbye to body hairs forever.
Epilators
Do you want something longer lasting, but you're not yet ready to take the plunge? Epilators are powered by lots of tiny tweezers that pluck hairs from the root, providing fast results that last. Keeping skin silky for weeks, epilators are an easy way to get your body ready for summer or a holiday, so you won't have to worry while you're away.
Dermaplaning
Ready to try something new? Facial shaving is a fairly new method for women, and in our opinion, the most underrated. Before you ask, no your hairs will not grow back thicker and darker. Thanks to stainless-steel blade, the razors painlessly remove hair from the complexion.
Not only do these advanced razors remove your hair, they also remove the layer of dead skin sitting on top of your face and blocking your pores. Removing this layer clears the way for your serums and creams to properly nourish the skin, making every step of your skincare routine more effective. This method is called dermaplaning, and you've probably already heard of it - we definitely think it's worth the hype.
Hand Care
Your hands need some love too! With such regular washing, our palms are stripped of their natural moisture over and over again, leaving hardworking hands dry and cracked. Not only is it important to wash your hands, but it's also important to hydrate and nourish them.
They say you can tell a person's real age by looking at their hands, as they are the most prone to ageing. Moisturising is your key defence against wrinkly palms, so make sure you go for a rich balm or lotion.
To give you the very best hand care advice, we caught up with Janette Ryan, the Head of Education for La Roche-Posay, Vichy and CeraVe. Here are her 7 top tips for softer hands:
Apply hand cream after every hand wash or sanitiser.
If hands are dry and skin is cracked or peeling, apply hand cream before going to bed and wear cotton gloves to lock the moisturiser in.
Wear rubber gloves to protect your hands whenever you are working with water or chemicals (such as cleaning products)
Use mild/gentle soap when washing your hands.
Massage your hands. Using cream or oil, massage up and down your fingers and the rest of your hand in a circular motion. This will help to relax and release any stress or pain in your hands.
Avoid exposure to extremely hot water. Instead, use warm water to wash your hands or shower/bathe.
Pat your hands dry after washing. By gently patting your hands rather than rubbing with a towel you are less likely to irritate and dry out the skin on your hands.
Hand scrubs
Use a hand and nail scrub daily to cleanse and purify whilst gently removing dead skin cells. Deeply detoxifying the hands, scrubs get right underneath the nails to remove impurities that could be passed onto the face. We love the DECLÉOR Body Romarin Hand Scrub, because it gently exfoliates hands without stripping the skin, leaving them feeling refreshed, clean and softened.
Do I need a hand cream or balm?
While creams have higher water content and tend to be lighter, balms have less water content and tend to be more solid. Creams are better for light hydration, while balms are better for deep hydration. If your hands are only a little dry, go for a cream, if they're very dry, you'll need a balm. Balms are also great at defending, which makes them ideal for when you're outside all day, as they safeguard your skin's natural barrier against environmental aggressors.
Discover More...
Want to learn more beauty related tricks and tips? Head over to the blog corner on LOOKFANTASTIC, or check out the articles below.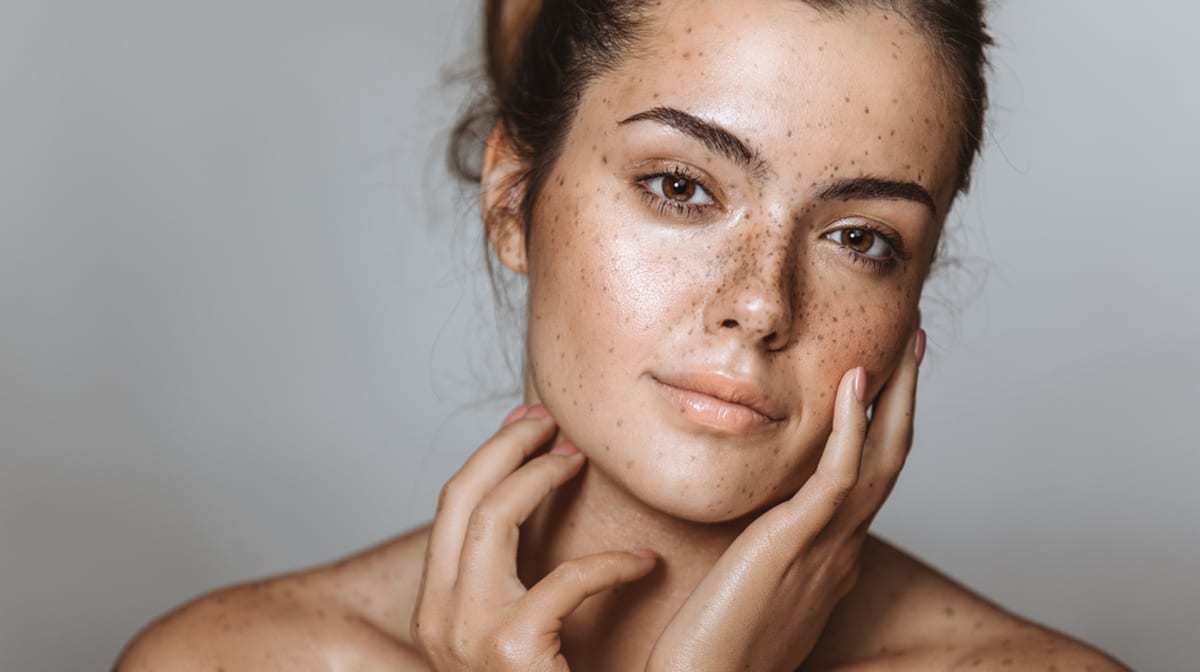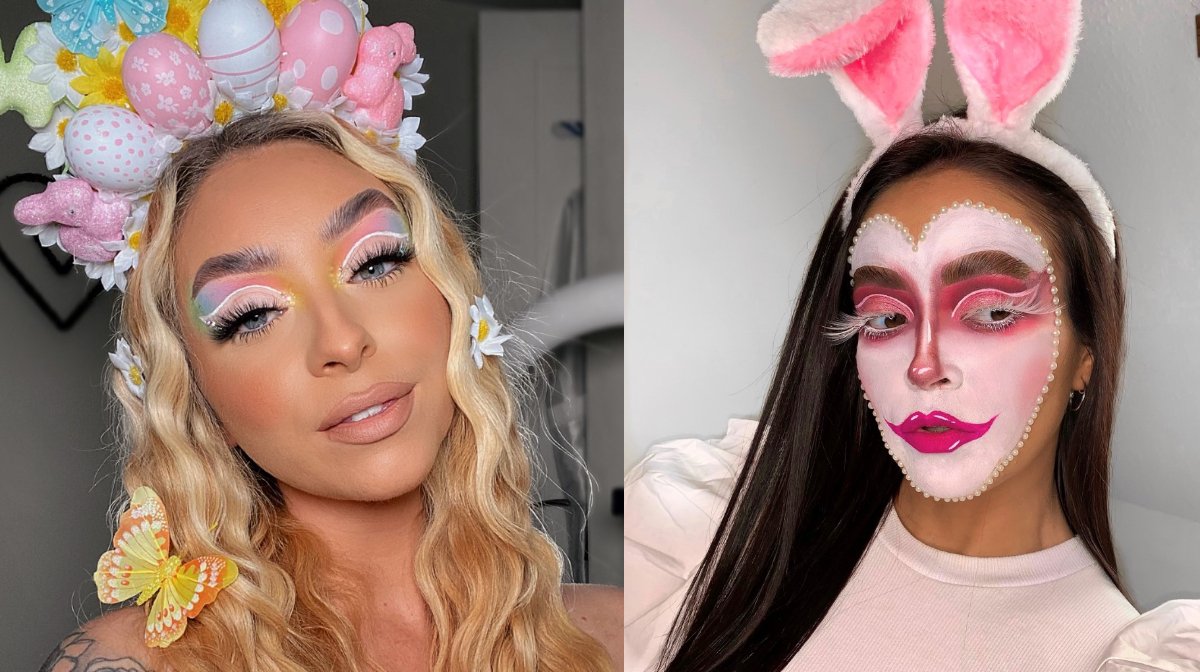 Trends
Crackin' makeup looks for Easter
Whether you want to experiment with pastels or try something new, we've rounded up the hottest makeup looks from our beauty experts for you this Easter.

Our team of beauty experts cover everything from makeup to skincare, picking out the most effective products from the best brands and latest trends. Stay up to date on everything beauty with the LOOKFANTASTIC blog, and find all your essentials in one place.