As our festive social calendar fills up, Dom Seeley, hair artist and international creative director at Color Wow, shares his professional advice to prep your locks for a fabulous party season.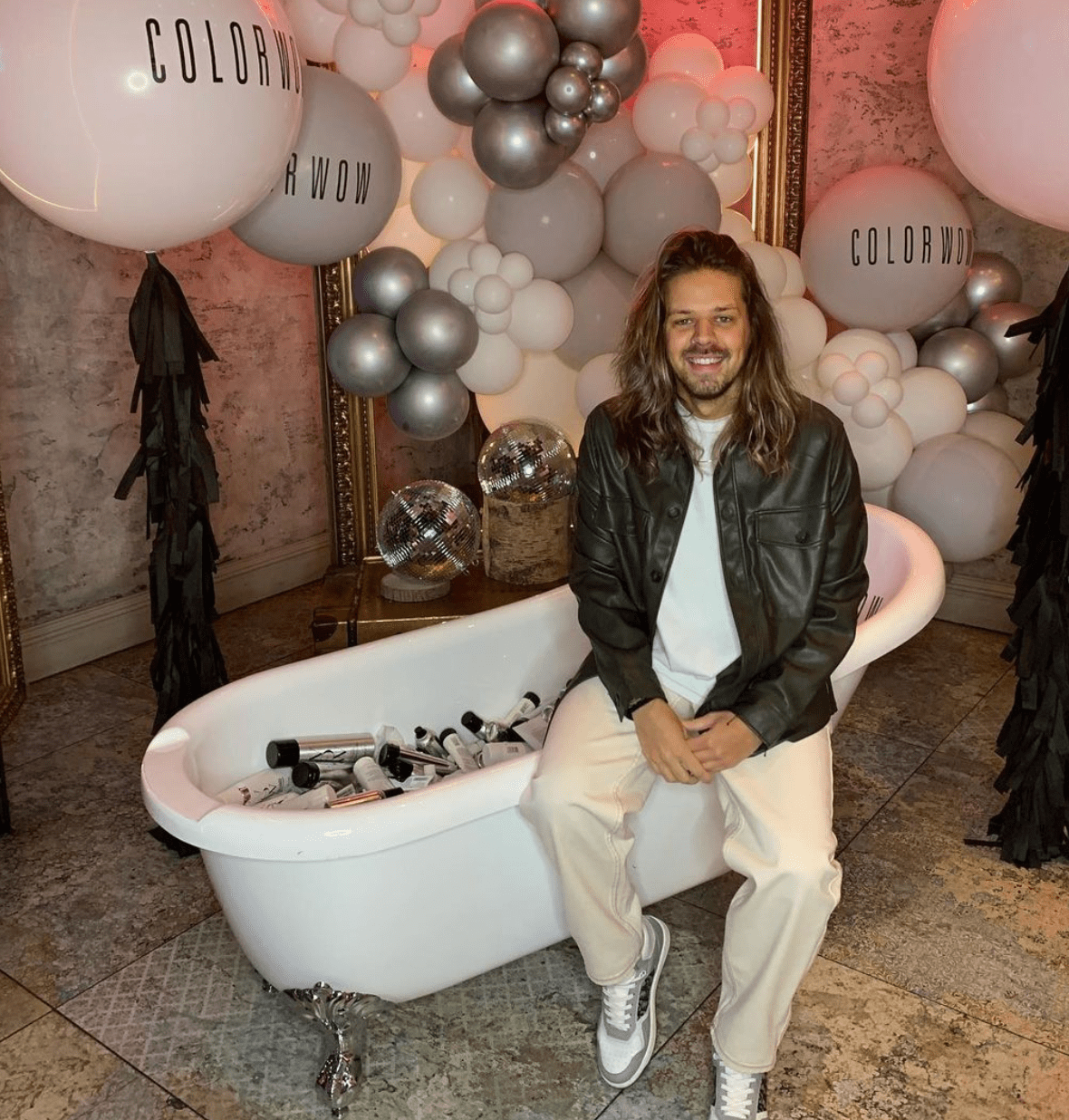 How should we be prepping our hair before a big event?
"Your hair routine depends on what your finished style is," says Dom. "But generally speaking, you want to wash twice, apply conditioner or masque (depending on your hair's hydration levels), then add your leave-ins."
"You should then apply styling products which are tailored to your desired end result. Use volumisers for volume, thickness and hold. Once hair is dry, add a style aid or heat protector, then straighten or curl depending on your chosen party style."
Dom's top tips for keeping locks in place all night? "Cool off locks and set with your final products, which should be either hairspray or shine spray."
How often do you recommend washing your hair?
According to Dom, there isn't a one-size-fits-all model for hair washing. "Hair washing takes on so many different factors such as your hair density, texture, colour and the sebum that your hair naturally produces. Typically, there isn't a rule to follow so it's best to go by what you feel…but don't overwash, that's where things can go wrong!"
"I recommend Color Wow Color Security Shampoo. It's safe for all hair types and colours, and even on the most fragile and delicate of hair strands! The formula doesn't contain harsh chemicals, so there is no residue or build up left on the hair."
Should we be shampooing hair twice in the shower?
"We should all be getting into the habit of shampooing twice," says Dom. "One shampoo does not thoroughly cleanse the hair and scalp, because the first rinse focuses on dissolving oil and product build up. The second shampoo does the job properly, as there is no build up blocking the formula from working. The second shampoo is essential to cleanse the scalp and remove any residual product and sebum."
How can we maintain hair hydration in winter?
"The most important step is the aftercare!" Shares Dom. "Use masks more frequently if you have coloured hair or use heated styling tools a lot. Money Masque from Color Wow is perfect as it gets to work in just three minutes, leaving your with and perfectly hydrated, stronger strands."
What are your top tips to minimise hair fallout in party season?
"Hair fallout can happen more in party season as the weather is colder and we're doing our hair more," explains Dom. "Tie hair low and loose when you go to bed, and don't consistently keep your hair in a bun, ponytail or braid in the same place. Every time you style it, try to move the position so as not to put stress and tension on the same areas because this can cause fallout."
"Make sure when you're washing your hair (or prior to the wash), that you massage your scalp to encourage blood flow, as this will help feed your hair follicles, preventing hair fall."
How can we properly prep our hair for using hot tools?
"Look for products that will start protecting from heat immediately after your wash and condition," says Dom. "I recommend using leave-ins, as they will stay around on your hair, and blow dry them in."
"Color Wow offer some amazing, tailored leave-in formulas called Cocktails. If you want thicker strands, Carb cocktail is your go-to, whereas if you want strength, then Kale Cocktail is ideal. The additional benefit is that they all contain a powerful blend of heat protectors!"
How can we make our style last all night?
"To hold waves or curls, the best thing you can do is pin curl to set them in place, and let them cool completely," says Dom. "For glass-like shine, and to block out all humidity, Color Wow Dreamcoat is incredible! Saturate into the hair when freshly washed and damp, then blow dry. Use heat and tension to activate the formula and it will seal your hair, making it waterproof."
How important is hair prep in creating a great, long-lasting style?
"Hair prep is crucial for creating long lasting hold and style. In the hair world we call it adding "guts" to the hair, and it can be done in multiple ways with sprays, foams, mousses and lotions."
"Color Wow's Raise the Root is great to give great incredible spring and body at the roots of the hair. It remains flexible but has memory and lifts the roots away from the scalp, even on the thinnest strands! The Xtra Large Bombshell volumizer is a new tech foam that doesn't dehydrate the hair like regular volumisers do. It allows incredible volume while keeping locks soft with amazing shine. Together, Raise the Root and Xtra Large are game changers!"
What finishing products and techniques do you recommend for keeping your style in place?
"Layer a mist of hairspray to lock your look in place. Cult Favorite from Color Wow is great because it's brushable and buildable, it won't ever dull or oxidise (even the blondest strands) and it imparts incredible healthy shine whilst offering powerful UV protection"
Shop all haircare on LOOKFANTASTIC.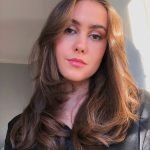 As someone with an affinity for all things beauty, discovering fantastic new products is my not-so-secret obsession. Over the years I've tried and tested a mountains worth of creams, serums and cleansers, finding some of my favourite 'holy-grail' products along the way. However, I'm always on the lookout for more ways to nourish my hair, perfect my dewy base, or enhance my skincare routine. Working as a beauty blogger for over 3 years, I've been lucky enough to collaborate personally with lots of amazing beauty brands including Christian Dior, The Body Shop and Dermalogica. I've used the Dermalogica special cleansing gel religiously since I first got it and their products are some of my ultimate skincare faves. When it comes to cosmetics, NARS Sheer Glow foundation is definitely my go-to - I live for a light, glowy base!