Hair can become dry and damaged for a number of reasons both to do with the environment and our individual genetic makeup. Although we may not be looking at the usual culprits at the moment (straighteners, curlers and other heat stylers), more exposure to sunlight, along with over washing after home workouts, experimenting with colouring treatments, or even just hormonal changes can contribute to dry hair and scalp issues and cause damage. Of course, we want you to make lock down as fun as possible and carry on having fun in the sun or trying out new colours whilst you don't have the pressure of having to see anyone if you decide it's not for you, so we have put together a list of some of the best deep treatments for dry and damaged hair that will restore moisture levels and bring it back bounce!
Biolage Deep Treatment Masks
Perfect for some hair self-care at home, the Biolage Deep Treatment Hair Masks are targeted treatments designed to solve all damage concerns. Each pack contains at least four applications depending on the length of your hair and are contained a squeezable package for easy application that can be re-sealed for future use. Apply your chosen mask in the shower to wet hair after shampooing, leave for 3-5 minutes and then rinse out.
HydraSource Dry Hair Deep Treatment Pack Hydrating Mask for Dry Hair
Especially for dry, dull hair the Hyrdating Mask for Dry Hair uses Aloe to restore elasticity and Spirulina to strengthen follicles. The formula is 100% vegan formula nourishes the hair using plant based emollients to leave locks shinier, softer and hydrated, making them less prone to any breakage.
Advanced FiberStrong Deep Treatment Pack Strengthening Hair Mask for Damaged Hair
If your hair has become weak and you are experiencing breaking, use the Biolage Advanced FiberStrong Deep Treatment Pack Strengthening Hair Mask for Damaged Hair. This treatment helps strengthen the hair and prevent against split ends, therefore making breakages further up less likely. The Mask uses Bamboo Extract which treats both the tresses and scalp to nourish the hair right from the root. The formula also helps with hair thinning from damage to keep hair looking full and voluminous.
ColorLast Coloured Hair Mask Deep Treatment Pack Colour Protect Mask for Coloured Hair
If you have been trying out new colours whilst at home, your hair will hugely benefit from the ColorLast Coloured Hair Mask Deep Treatment Pack. The Mask not only helps to keep your colour vibrant and even, but also contains ingredients such as Orchid, known for its restorative and protective properties, and Apricot Seed that is rich in proteins and antioxidants essential for healthy hair growth.
Advanced Recovery Deep Treatment Pack Reviving Hair Mask for Damaged Hair
Not sure what the problem is, but in need of a hair sos? The Biolage Advanced Recovery Deep Treatment Pack Reviving Hair Mask for Damaged Hair is the answer. This blend of Amino Acids, the building blocks for strong hair growth, and Biomatch Silk Exract that locks in moisture, will naturally balance your hair's hydration levels, giving back shine, volume and fighting against frizz. Hair will become more manageable after just one use, and feel softer and replenished.
Aesop Rose Hair & Scalp Moisturising Masque
It's no surprise that a dry scalp often means dry hair. The Aesop Rose Hair & Scalp Moisturising Masque is a 30 minute intense treatment that will soothe and moisturise both the hair and scalp to leave them both hydrated and healthy. Blended with Rose Petal extracts and botanical actives from Grapefruit and Lavendar, the Masque is an indulgent but effective treatment that will fix all types of damage as a result of over washing, colouring or an irritated scalp.
Cantu Charcoal Sweat Protection Masque
Powering through the home workouts? Although this is amazing for both your physical and mental health, due to it's high salt content, sweat can dry out and damage the hair, especially if you're trying not to wash it every day. No need to let this stand in your way! The Cantu Charcoal Sweat Protection Masque actively conditions and moisturises locks with pure Shea Butter, while added Charcoal offers impurity-absorbing properties to keep hair purified. Simply apply the leave-in mask at least ten minutes before exercise, working it in from the roots upwards and you're good to sweat (we mean glow!).
Matrix Total Results Moisture Me Rich Shampoo and Conditioner
As well as using one of the above masks once a week, we recommend using a Shampoo and Conditioner specifically for dry hair to keep hydration levels up. As washing can be one of the main cause of dryness, if you are prone to dry hair using a non-drying duo will really help. The Matrix Total Results Moisture Me Rich Shampoo and Conditioner contain nourishing ingredients that are easily absorbed by the hair. Powered with Glycerin that maintains moisture levels, along with Apricot oil, the products will not only leave your hair smelling, but also feeling amazing.
Shop all hair treatments on lookfantastic here.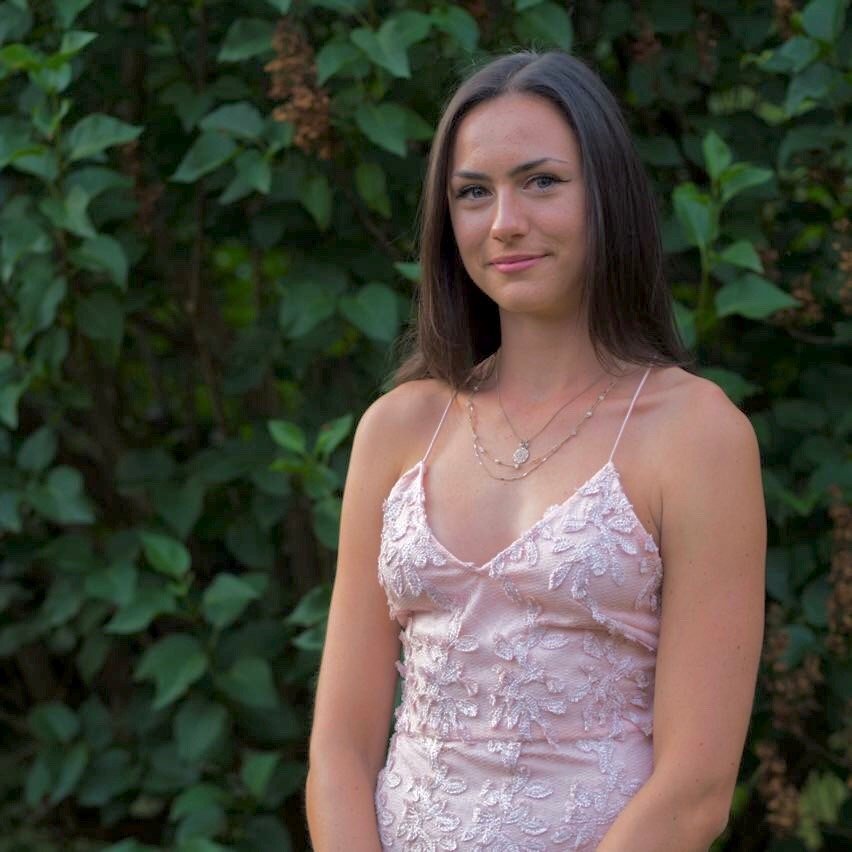 Working with brands at LOOKFANTASTIC for over two years I have developed my knowledge of all things beauty from key skincare concerns to niche makeup tricks and haircare hacks. I have a major passion for finding effective solutions that are easily accessible to everyone so that we can all achieve our best, glowing complexion.