There are few better feelings than coming home after a long day, sitting down and removing all your makeup. For many, cleansing is a point of rejuvenation in their routine – dissolving any trace of the day brings comfort to our complexions, allowing us to press reset on our skin. But is it possible to over-cleanse your skin? We asked a skincare expert at CeraVe for a lesson in cleansing 101…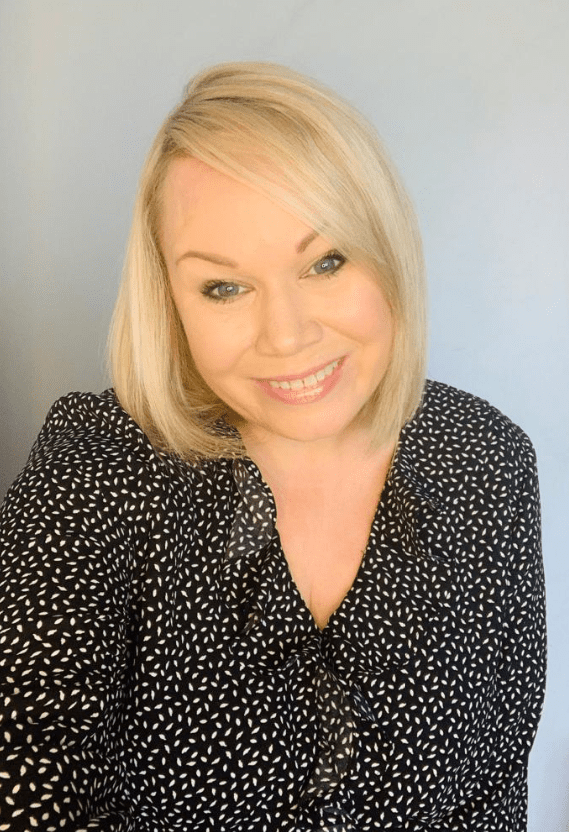 Are you over-cleansing your skin?
What is cleansing and why is it good for the skin?​
Cleansing is an act of self-care for the skin, helping to uplift lingering dirt, grime and impurities from the day (or night) before. Lisa Pierre, National Education Manager at CeraVe, explains, "During the day, the skin on your face constantly comes into contact with pollutants, dirt and bacteria. Then during the night, your skin goes through a detox process where oil and impurities are flushed from the skin via the pores."
Though it sounds like the skin performs a self-cleanse while you sleep, Lisa warns, "If the pores are congested with daily impurities, this leads to further congestion in the skin. Overall your skin will look dull and will more than likely have blemishes and patches of redness."
Daily cleansing helps to keep skin looking and feeling fresh, while creating a soft and supple finish.
Can you over-cleanse your skin?​ What happens to the skin if you over-cleanse?
Now we know cleansing can have amazing benefits for the skin, but is it possible to have too much of a good thing?
Lisa Pierre reveals, "The answer is yes, you can over-cleanse your skin. Over-cleansing can have a negative impact on your skin's barrier, weakening barrier function which leads to sensitivity and dry skin."
Symptoms of over-cleansed skin include reactivity, redness, dryness, and in some cases even flakiness. If you're noticing these concerns on your own complexion, it might be time to strip back your face wash ritual.
How can you avoid over-cleansing your skin?
Looking to wave goodbye to cleansing-induced reactivity, redness and dryness? Try washing your face no more than twice a day. Opt for a gentle but hardworking cleanser that does the job without stripping your skin. "Keep your routine simple," advises Lisa. "Don't overcomplicate it. Cleanse twice per day, at night and then in the morning."
Still a bit unsure on the best cleansing technique? Lisa recommends: "Apply gentle pressure to remove makeup. When I say gentle, I mean it – our skin is super delicate! If you're using micellar solutions, apply to cotton pads and gently sweep across the face, being extra gentle around the eye and lip contour." Remember: there's no need to rub and scrub your skin – an aggressive cleanse will do more harm than good!
CeraVe Hydrating Cleanser is a great foundation for a thorough (but gentle) skincare routine, formulated with 3 essential ceramides to avoid stripping your barrier as it removes surface-level impurities. For oily skin types, we love La Roche-Posay Effaclar Cleansing Gel, a gel-to-lather formula that works to eliminate surface-level grime and excess sebum oil while keeping your moisture barrier intact.
What ingredients are considered more likely to over-cleanse our skin?
Rather than banishing key ingredients from your routine, work on avoiding combining certain formulas that may disrupt your skin. "Be cautious of any abrasive textures and try not to use too many acids in your routine," Lisa suggests. "We see people on a daily basis that have been following a routine with not only several steps but also several different types of acids. The result is dry, inflamed skin that has become super sensitive. Again, keep your routine simple."
No-nonsense cleansers should be your first point of call. Try avoiding exfoliating cleansers, but if you do need something to breakdown those pesky dead skin cells, opt for a gentler acid at a lower percentage – like lactic acid or mandelic acid. We love NEOSTRATA Restore Facial Cleanser Gel for mild (but thorough) exfoliation, starring polyhydroxy acids to help resurface and cleanse the skin in one simple step.
Are some skin types more prone to over-cleansing than others?
Put simply, the answer is yes: "Oily, blemish-prone skin is the main skin type that is more than likely to over-cleanse. This is because they feel that if they use a multitude of scrubs, acids, etc, that they will unclog the skin and their issue will clear up," Lisa explains. "However what actually happens is they weaken the skin barrier. The skin then becomes more inflamed and sensitive, and the over-stimulation of cleansing can trigger the sebaceous gland, leading to even more oil being produced."
How to avoid over-cleansing your skin
No matter your skin type, avoid over-cleansing by sticking to a simple, fuss-free routine and limiting your use of exfoliating acids. We love The INKEY List Oat Cleansing Balm for its gentle blend of colloidal oatmeal and oat kernel oil, leaving even sensitive skin types feeling clean and comfortable. Alternatively, CeraVe Foaming Cleanser is great for that squeaky clean (but comfort-first) finish, replenishing skin with a blend of ceramides, hyaluronic acid and niacinamide.
Can double cleansing lead to over-cleansing?
Although skincare can be daunting, don't be afraid of the double cleanse!
"I always recommend it," says Lisa. "If you are a makeup wearer, I always recommend a gentle micellar solution that can take face and eye makeup off. It will breakdown the pigment and aid removal." Our favourites? CeraVe Micellar Cleansing Water and Bioderma Sensibibio Cleansing Micellar Water are perfect choices for a gentle, non-abrasive but effective cleanse, especially when used at the first step of your cleansing routine.
For the second phase of your cleansing ritual, Lisa suggests, "Follow your micellar cleanse with a gentle face wash that is suitable for your skin type." Not sure what constitutes a 'suitable' cleanser for your skin type? We've rounded up our favourites for every complexion…
The best oily skin cleansers:
Neostrata Foaming Glycolic Wash can be a great choice for oily skin types, formulated with glycolic acid to nibble away at surface-level impurities for a clean, fresh complexion. Just be wary of mixing this cleanser with other AHAs and BHAs as too many exfoliants may disrupt your skin's barrier!
La Roche-Posay Effaclar Cleansing Gel provides a quick and easy way to refresh oily skin types, transforming to a rich lather that instantly purges impurities without stripping away essential moisture.
The best dry skin cleansers:
It's the worst-kept secret around – CeraVe Hydrating Cleanser is hailed a must-have formula for very dry skin types. The crowd-pleasing cleanser is ultra-gentle on the skin, working to remove daily dirt and grime while restoring your barrier with three essential ceramides.
The best combination skin cleansers:
Perfect for normal skin types (and even those that battle with oiliness from time to time), CeraVe Foaming Cleanser boasts a hydrating gel texture that foams up to help clarify the skin, taking care to nourish and restore with a blend of three ceramides, niacinamide and hyaluronic acid.
Find a cleanser that suits the whole family with La Roche-Posay Cicaplast B5 Cleansing Wash. This ultra-gentle foaming cleanser removes daily dirt and grime from normal/combination skin without compromising the moisture barrier, leaving complexions feeling clean and comfortable.
The best sensitive skin cleansers:
Sensitive skin requires extra care during the cleansing process, so treat your complexion to Sensibio H2O Solution from Bioderma. The ever-gentle formula soothes irritation as it sweeps away impurities – all while helping to strengthen the skin's hydrolipidic film.
Alternatively, breakdown SPF, makeup and excess oil with The INKEY List Oat Cleansing Balm. Formulated with colloidal oatmeal and oat kernel oil, the ultra-moisturising cleanser works to revive dry or dehydrated areas while gently washing away the day.