Revive your beauty routine this June with our 'Elements' Edition Beauty Box!
In a specially designed, fully recyclable box this month, we're putting the spotlight back on beauty and delving into what's really inside all your products. Get 6 products this month, worth over £55, that are not only good for your skin but also good for the planet too. Get it before it's gone by subscribing today!
Plus, in July, we've got a special surprise in store...subscribe to our June box to be the first to get it!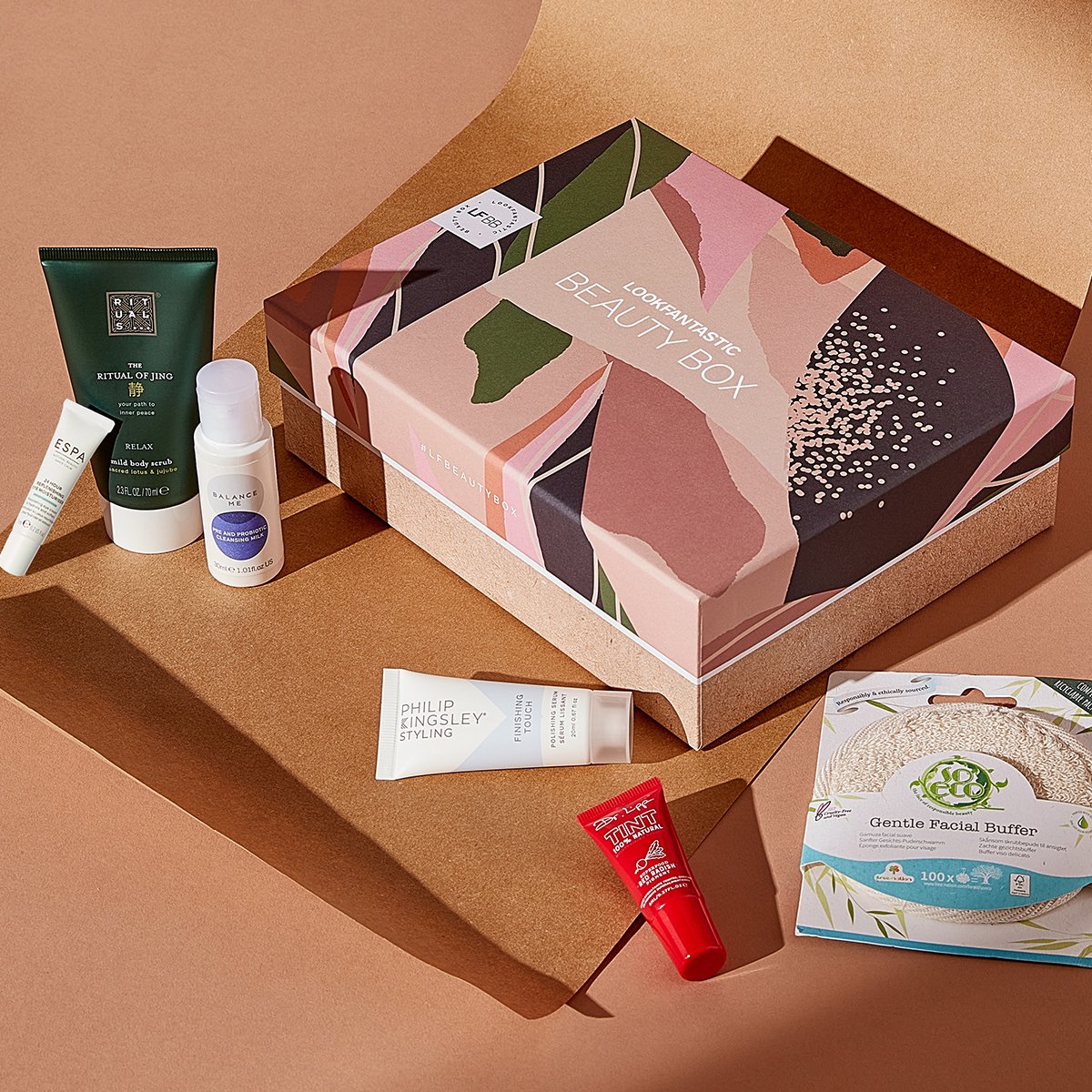 What's in the box?
Balance Me Pre+ Probiotic Cleansing Milk (30ml) – worth £8
This lightweight, milky cleanser removes all traces of pollution, SPF and even eye makeup for a clearer, calmer and brighter complexion. With a signature bio-active pre and probiotic complex to strengthen the skin's delicate microbiome barrier, whilst also gently exfoliating.
ESPA 24 Hour Replenishing Eye Moisturiser (7ml)- worth £18.66
A deeply nourishing and hydrating eye cream, formulated with a variety of effective, kind-to-skin ingredients to replenish, protect and soothe your delicate eye area. Evening Primrose and Jojoba Oil work together to intensely moisturise for eyes that appear refreshes and youthful.
Rituals The Ritual of Jing Mild Body Scrub (70ml) – worth £10
An exfoliating body scrub composed of ultra-fine bamboo particles and a cream base that removes dead skin cells whilst giving you the most relaxing bathing experience. Formulated with active ingredients that are suitable on even the most sensitive skin areas.
Dr. Lipp 100% Natural Red Radish Tint (8ml) – worth £7
A hydrating, tinted lip balm that glides over the lips to deliver moisture as well as a pop of colours. With a 100% natural ingredients list, for a softer pout. Plus, try applying to the cheeks for a glossy pop of colour!
So Eco Gentle Facial Buffer – worth £5
An exfoliating pad from award-winning, environmentally-responsible brand So Eco. Great for all skin types, this pad helps to unclog pores and remove dead skin cells, as well as aiding in the absorption of skincare products.
Philip Kingsley Finishing Touch Polishing Serum (20ml) – worth £6.50
This frizz-fighting serum is designed to help condition, protect and style the hair. Packaged in a bioplastic bottle made from sugarcane - 100% recyclable and manufactured in a sustainable, ethical way.
Subscribe now from just £13!