Festival season is underway, so I am going to share with you my festival survival guide!
I love getting festival ready, having fun experimental makeup and accessories - Look Fantastic has all the bits and bobs I need. I'm going to share with you all the essentials I use to get festival ready... and some that I take with me along the way!
My Festival Essentials
Discover my favourite beauty products I love to take with me whenever I head away for festival season, so that I come back just as preened as when I left!
So that's my festival survival pack! My choice in the products to keep you looking and feeling fresh whilst having fun.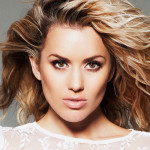 A TV personality from the UK, currently splitting my time between London and LA. I am delighted to be a Beauty Ambassador for Lookfantastic as it allows me to keep connected wherever I am in the world. I am currently in LA, pursuing acting and music, whilst sharing all my beauty secrets with you and Lookfantastic.com.