With World Earth Day just around the corner, many of us are looking for ways to make our carbon footprint smaller and daily routines more sustainable. This is no different in the world of beauty. This year saw plastic-free companies and waterless beauty products take the industry by storm, as well as a total shift towards recycled and recyclable packaging.
Unsure what to do with your beauty products once you're finished with them? Our brand new beauty recycling project, Recycle:Me, makes it easier than ever to choose a greener path. Simply send your empties back to us, free of charge, and we'll recycle them for you.
Although recycling is incredibly important and vital for living sustainably on this planet, we want to put the spotlight on those brands who are doing that and even more. Not only are these brands raising awareness about animals who are endangered, but they're also using the profits to donate to wildlife conservation, ensuring their environmental work has a direct impact.
Barry M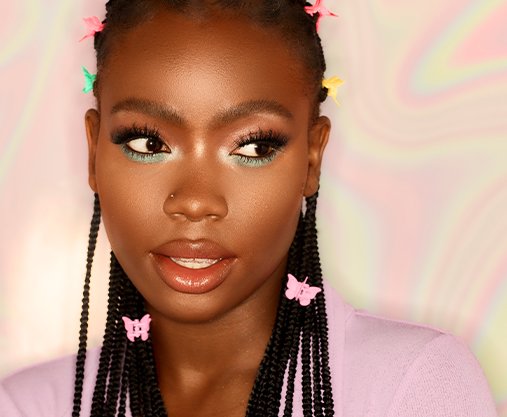 There's much more to this brand than the vibrant colour palettes and cult-status nail paint it's famous for. A brand with a conscience, Barry M is vegan and has been cruelty-free since it started in 1982, long before it was a part of mainstream conversation.
From start to finish, Barry M's products are carefully designed with their environmental impact in mind. Internationally accredited for its Cosmetics Good Manufacturing Practices, the brand works to limit waste and energy use. The palettes are designed to be easily taken apart for recycling, with a step by step guide over on their website.
As if that wasn't enough, the brand has also released its Wildlife collection. The four limited-edition conscious eyeshadow palettes support the David Shepherd Wildlife Foundation. Striving to give back to the animals that inspire so much of our culture, beauty and fashion, every product sold provides a donation to the animal it champions.
Working to protect the animal's habitat from a ground level, the Foundation funds anti-poaching squads, and financial initiatives to encourage local communities to live in harmony with the surrounding wildlife. Each conscious eyeshadow palette is dedicated to a different animal, and at least 20% of proceeds go towards that animal's particular needs, but more on that later.
Inspired by the creature's captivating colours, this palette showcases a selection of sultry shades. Designed to create suitably fierce makeup looks, the palette offers a range of matte, shimmering and metallic finishes.
The world's tiger population has depleted by 96% in the last 100 years. Funding ground-based projects in Russia, Thailand and India, where the remaining tiger population live, the David Shepherd Wildlife Foundation fights to preserve their natural habitat. From creative art programmes in Russia to anti-poaching dog squads in India, this initiative works tirelessly to support conservation.
Designed by wildlife activist and artist Emily Lamb, this neutral palette is inspired by the dry and earthy habitat of the rhino. Despite having lived on this planet for 40 million years, at the current poaching rates, Africa's rhinos could be extinct in under 10 years. At least 20% of the net profits from this conscious eyeshadow palette go to support anti-poaching initivates, working to preserves the dwindling Rhino population.
Sporting white and blue hues, this palette is inspired by the pure coat of the snow leopard and its dazzling blue eyes. Designed to work in harmony, the shades are both buildable and blendable, with a mixture of matte and shimmering finishes to create a multi-dimensional look.
Profits from this conscious eyeshadow palette go towards community engagement programmes in both Mongolia and Kyrgyzstan. Working on not only habitat protection but also expansion, the organisation focuses on ground-based activities. Financial incentives help to encourage local communities and rural herders to live in harmony with the big cats.
Nine vibrant shades contrast in colour, combining to create a showstopping look. With over 300 pangolins hunted every day, they are the most trafficked animal in the world. Despite this, they are relatively unknown, making it even more important to raise awareness for the Pangolin. Profits from this palette go towards anti-poaching measures, as the animal is hunted for its meat and leather.
Chantecaille
Working to support all kinds of endangered species, Chantecaille helps to raise awareness for endangered sea turtles, coral reefs, gorillas, wolves, bees, elephants, giraffes, and more. Aside from the innovative botanical ingredients, flawless finishes and premium formulas, this family-run business has also created a line of beauty with a purpose.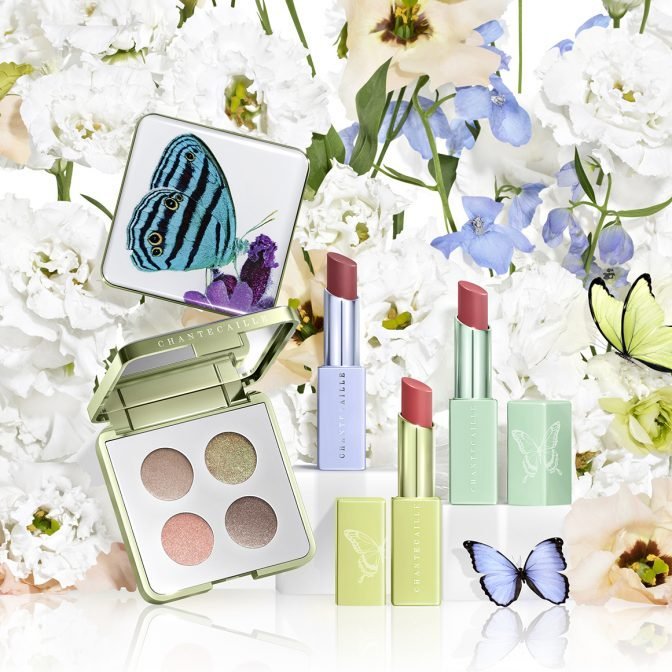 The Chantecaille Cheek Shade is embossed with a butterfly motif to raise awareness of their endangerment. Crafted from natural botanicals, the finely milled blush melts into the complexion, blending effortlessly to add a seamless pop of colour to your canvas.
5% of all net proceeds from the Cheek Shade go to support the Monarch Butterfly Sanctuary, where thousands of butterflies migrate in winter. Since their natural migration path has been disrupted and their habitat destroyed, the sanctuary plays a vital part in their protection.
What's more, their Lip Veil collection supports the conservation of elephants in Africa. Lobbying in the courtroom for comprehensive legislation and protecting the animals against poaching, the Space for Giants charity ensures that elephants can continue to live naturally and roam free. More than just a nourishing, long-wearing, and botanically fuelled lipstick, this product has a real impact.
As if that wasn't enough, the Fresh Skin Cushion Foundation also supports the protection of orphaned elephants. Thanks to a water-based formula, the foundation glides effortlessly over the skin, ensuring a flawless finish. Enriched with anti-pollution and skincare ingredients, the formula nourishes the skin while providing seamless coverage.
Every cushion feeds an orphan baby elephant, with 1 cushion providing 1 bottle of milk formula. Also refillable, the formula can be bought again without creating excess plastic waste.
Africa's Vanishing Species
In addition to all this ground-breaking, environmental work, the brand also has a Vanishing Species conscious eyeshadow collection. Lovingly created with a meaningful cause at its heart, each compact represents a different endangered animal. Supporting giraffes, elephants and cheetahs, each palette features a black and white design to highlight the potential extinction of these majestic creatures.
We stock all six shades, so click through to choose which animal you would like to support.
Giraffes
Sporting a warm, bronzed shade, the Giraffe eyeshadow has a delicate shimmer to create a vibrant, multi-dimensional look.
Proceeds from every purchase go to the Giraffe Conservation Foundation, a charity that partners in 15 African countries to protect their natural habitat. Amongst their many initiatives, local 'giraffe guards' track their movement to protect the animals from poachers, helping to preserve the mere 111,000 remaining in the wild.
Elephants
Inspired by the animal's majestic nature, the Elephant shade is ideal for creating a smoky eye. Richly pigmented, this conscious eyeshadow offers huge colour payoff with a single swipe, melting into the complexion to ensure long-lasting colour.
Proceeds are donated to Space for Giants, a conservation charity that works to convict poachers and build 'smart fences' to prevent elephants from wandering into villages in Gabon, Uganda, Botswana and Kenya.
Cheetas
90% of the world's cheetah have vanished in the last century. Aside from gracing your complexion with long-lasting, shimmering champagne colour, this compact supports the Cheetah Conservation Fund. Working at a grassroots level, the charity helps the animal to live in harmony with local communities, teaching farmers to train dogs to guard their livestock.
Zebras
With only 3,000 left in the wild, Grévy's zebra is one of Africa's most endangered animals. Again, the conservation programme runs at ground level, helping the animal to coexist with the local community.
Grevy's Zebra Trust works with the women, elders, warriors and youth that live in Kenya to monitor the animal, protecting zebras against poaching and helping to preserve the grasslands they inhabit.
Pangolins
Helping to protect the most trafficked mammal on the planet, the Pangolin eyeshadow supports the Tikki Hywood Foundation. Based in Zimbabwe, the charity focuses on the rescue, rehabilitation and release of illegally trafficked pangolins across Africa.
Lions
The glittering Lion eyeshadow graces the lids with a warm glow, inspired by the animal's majesty. Proceeds go to the Kenya-based Lion Guardians who help to protect the endangered animals, monitoring their movement and numbers while protecting local communities. Empowering local people, the Guardians help to transform Maasai warriors who once killed lions into lion protectors.
Unsure which animal to support?
Looking for other ways to make your beauty routine more environmentally friendly? Check out our Clean Beauty or Sustainable Beauty corners, or read the blog below.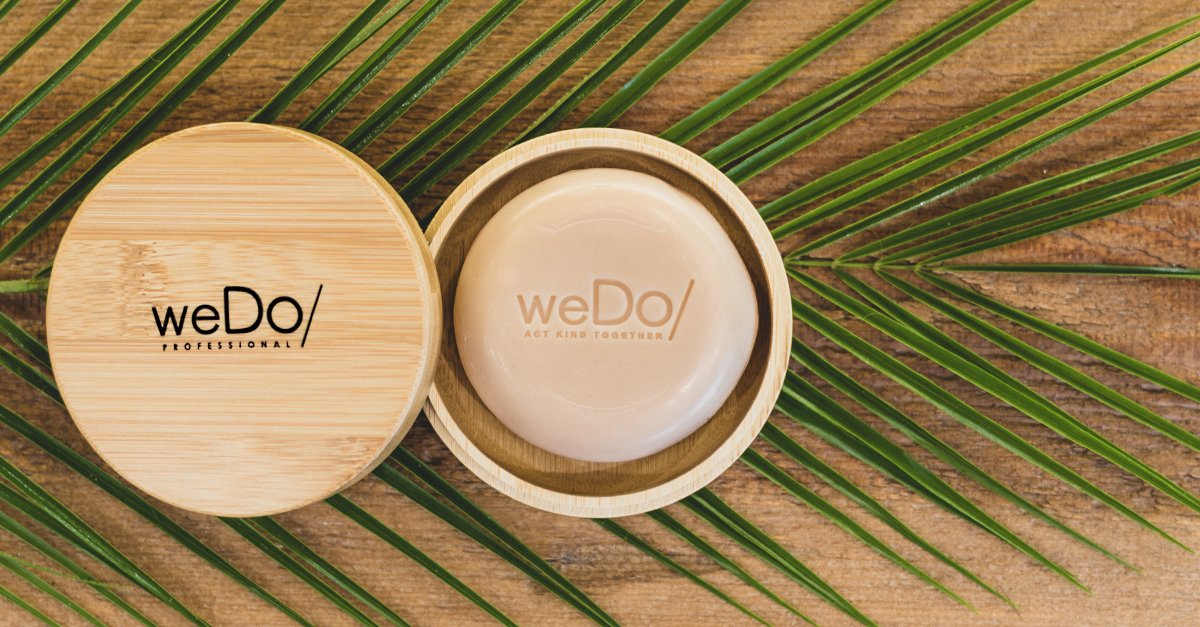 Our team of beauty experts cover everything from makeup to skincare, picking out the most effective products from the best brands and latest trends. Stay up to date on everything beauty with the LOOKFANTASTIC blog, and find all your essentials in one place.