This spring at lookfantastic we are focusing on sustainable beauty. With many of us making improvements with our diet, travel and waste when it comes to being more eco-friendly, many don't realise that there are easy switches we can make with our skincare. We've put together our five top tips for how you can make your beauty routine more sustainable this spring. Along with the thousands of other benefits to ourselves and the planet, less pollution equals better skin!
1. Choose products in sustainable packaging
Next time your moisturiser runs out or you're looking for a new foundation to match your post-holiday tan, look for products contained in packaging that is either recycled or is recyclable. Thanks to an increased awareness in the industry lately, this shouldn't be hard so no excuses! Look out for products that use glass rather than plastic or create their packaging from recycled waste (don't worry we assure you it's been washed!).
Caudalie Vinoperfect Radiance Serum 30ml

REN Clean Skincare Overnight Glow Dark Spot Sleeping Cream 50ml
2. Recycle
After making an effort to actually switch to a recyclable product, make sure to actually recycle! Our beauty recycling scheme, recycle:me, allows you to return your empty beauty products completely free of charge. Your used products will then be transformed into durable, sustainable products to help social community projects. Find out more about our recycling scheme here.
Origins Hello, Calm Relaxing and Hydrating Face Mask with Cannabis Sativa Seed Oil 75ml
3. Reuse
Don't worry we're not going to ask you to water down your products when they start running low. Though you obviously can't reuse the formula, many brands are now offering re-usable packaging, with refill packs available to top up rather than buying a whole new pack.
OUAI Fine Hair Shampoo Refill 946ml

Isle of Paradise Self-Tanning Water Refill Pouch Medium 200ml

Omorovicza Peachy Micellar Cleansers Refill g
4. Use a shampoo bar
The plastic-free alternative to a shampoo bottle, Shampoo bars are eco-friendly, highly concentrated cleansers. Often packaged in just recyclable carboard, a bar reduces your beauty waste and keeps hair just as clean as a regular shampoo, lasting longer than the average bottle!
The KMS Moist Repair Solid Shampoo is the brand's bestselling shampoo formula, now in an eco-friendly bar. The lightweight shampoo cleanses and hydrates using a botanical blend made up of 79% naturally derived ingredients including Aloe Vera as well as a strengthening complex that will help hair grow healthier and longer.
KMS Moist Repair Solid Shampoo 75g

weDo/ Professional No Plastic Shampoo Bar 80g

Garnier Ultimate Blends Honey Treasures Strengthening Shampoo Bar for Damaged Hair 60g
5. Ditch the disposables
We're probably not the first to tell you this but disposable products such as makeup wipes and cotton pads are not good for the environment. Not only are they made up of materials such as polyester and polypropylene, but they take years to breakdown in landfill as they don't biodegrade. Thankfully, this can be easily avoided by switching to reusable alternatives such as Micellar water and microfiber cloths or pads that can be washed and used again. These are often designed to specifically for the skin so tend to give much better results - you can thank us later!
A'kin Cleansing Micellar Water 150ml

Seoulista Beauty Magic Cleanse

Magnitone London WipeOut! The Amazing MicroFibre Cleansing Cloth - Pink (x2)
4. Switch off your water
Before you start applying your luxurious (eco-friendly) cleanser, switch off the tap. A habit that too many of us are yet to shake, many of us leave the water running when brushing our teeth or washing our face for far longer than necessary, which leads to most of it going straight down the drain unused. Switch the tap off when you're applying your cleanser or turn off the shower when you're shampooing, it may not feel like much time but it will add up in the long run.
REN Clean Skincare Perfect Canvas Clean Jelly Oil Cleanser 100ml

We Are Paradoxx Volume Shampoo 250ml

Aveda Nutriplenish Light Moisture Conditioner 250ml
5. Choose eco-friendly brands
We've made this one easy for you with our list of Vegan, cruelty free and clean beauty products all on one easy page!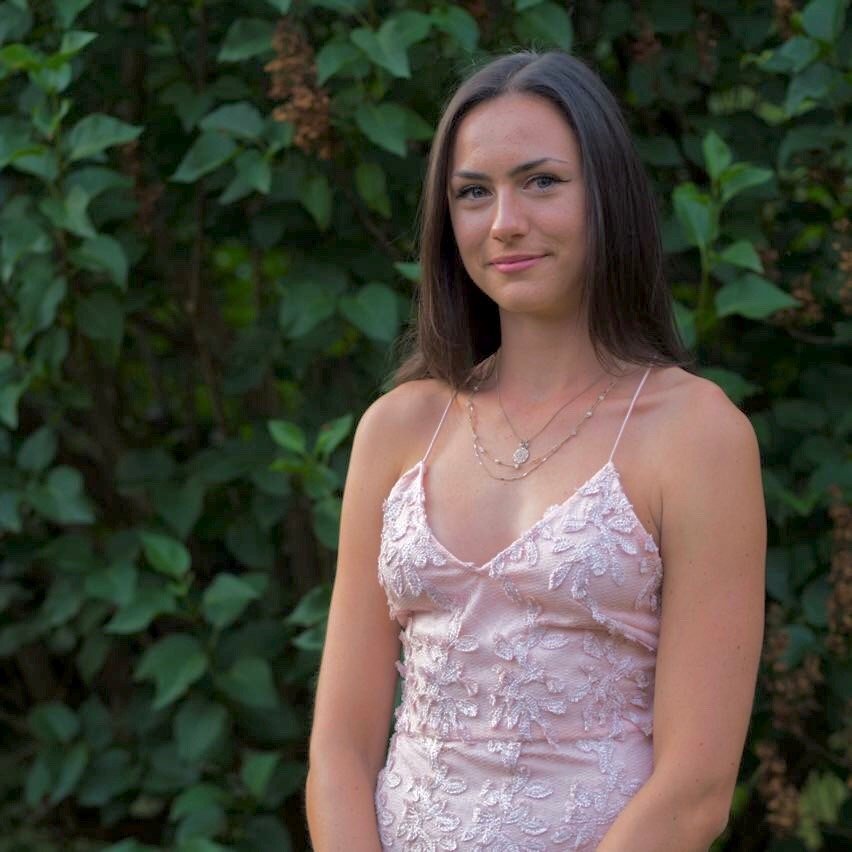 Working with brands at LOOKFANTASTIC for over two years I have developed my knowledge of all things beauty from key skincare concerns to niche makeup tricks and haircare hacks. I have a major passion for finding effective solutions that are easily accessible to everyone so that we can all achieve our best, glowing complexion.