Whether you get the odd spot or suffer from hormonal acne, blemishes are something the majority of us have to deal with at some point in our lives. With winter also approaching the cold weather can provoke a change in our skin leading to an unwanted build up on our faces. To help we've put together a few simple steps alongside the best ingredients to use to help you tackle blemishes and keep them under control. 
Cleanse away impurities
The best way to help prevent blemishes forming is to ensure skin is thoroughly cleansed from all makeup and impurities.This should be done every morning and night to rinse away any products, dirt and bacteria. You should try to use a cleanser that is specifically targeted for acne-prone skin such as the La Roche-Posay Effaclar Cleansing Gel. The gentle yet effective formula purifies the complexion and leaves skin feeling fresh. The hardworking facial wash is suitable for all skin types, including sensitive and imperfection-prone skin. Another effective night time cleanser is the NIP+FAB Teen Skin Fix Pore Blaster Night Wash.Enriched with antimicrobial antioxidant, Wasabi Extract and purifying Tea Tree Oil, the rich lather instantly sweeps away impurities and unclogs pores without drying the skin.
Invest in a blemish targeting toner
Toners are great to help target specific concerns by infusing the skin with rich ingredients. To help target blemishes you should look for a toner with niacinamide or salicylic acid in, both powerful ingredients that target acne. The Benton Aloe BHA Skin Toner is a lightweight, rebalancing formula that works to improve skin tone and texture without stripping moisture. Harnessing the powers of Aloe Leaf Water and Salicylic Acid (BHA), the hydrating toner expertly eliminates dead skin cells and impurities, whilst helping to combat blackheads and minimising the appearance of visible pores. The COSRX BHA Blackhead Power Liquid is another powerful toner containing niacinamide. The solution helps to decongest pores and reduce blackhead formation leaving skin to look fresh and radiant. 
Keep skin hydrated
As acne is associated with oily skin, many people make the crucialmistake and try to dry it out. However, your skin needs to retain moisture to allow itself to repair so hydration is key! The InstitutEsthederm's Intensive Hyaluronic Serum is a highly concentrated serum infused with three forms of Hyaluronic Acid and Cellular Water (a replica of the water found in our skin cells) to help treat acute dehydration. Working to restore the skin's hydrolipidic film and regain levels of optimal moisture on all layers, the serum provides instant and long-lasting relief to parched skin. Another great alternative is the Vichy Mineral 89 Serum. The fortifying and plumping daily solution delivers long-lasting moisture and hydration, whilst providing comforting and replenishing properties. 
Use a mask once a week
A face mask is a great way to refresh your skin and give it a deep clean. However, it's important that facemasks are only used once a week to avoid irritation. The Herbivore Prism 20% AHA + 5% BHA Exfoliating Glow Facial is a jelly-textured face mask designed as a weekly exfoliating treatment to help enliven the appearance of dull, lifeless complexions. Anti-inflammatory Willow Bark Extract is gentle on the skin, helping to unify uneven tone, soothe blemishes and minimise the visibility of pores. Another blemish formulated mask is the Antipodes Aura Manuka Honey Mask. The unique and effective face mask with antibacterial properties helps to achieve naturally cleansed, soft and supple skin. 
Shop all blemish tackling products at LOOKFANTASTIC here.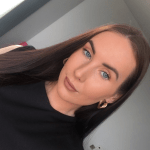 As a beauty fanatic I'm always on the lookout to try and experiment with new products! I've been writing about everything beauty for over 3 years and specialise in skincare so have plenty of tips and tricks to help put blemishes at bay and get your complexion glowing. Whilst being a content writer at LOOKFANTASTIC I've had the opportunity to collaborate with incredible brands including Tom Ford, Dolce & Gabbana and La Mer, taking my understanding of the industry to the next level. In the past I've been a freelance makeup artist and have collaborated with brands including NYX and Revolution Beauty on a personal level, sharing my makeup creations for the world to see. My ride or die brands have to be PIXI, Laura Mercier and Bobbi Brown and I can't live without my trusty MAC Velvet Teddy!