With Halloween around the cornerand many of us having to take a different approach to celebrate this year, why not incorporate it into your beauty regime instead? Whilst we are used to just carving pumpkins, it is actually a very beneficial ingredient within skincare and beauty. Explore the ways you can benefit from using pumpkin in your skincare products along with our favourite pumpkin-infused must haves this Halloween.  
Prevents oily skin
Pumpkin is infused with healthy proteins that are renowned for removing toxins and other impurities within the skin. This helps to unclog pores, reduce acne and a build-up of oil.We recommend using the I'm Pumpkin Sheet Mask from TONYMOLY to help replenish your complexion. Charged by Pumpkin Extract, the formula works to improve your skin's elasticity, leaving the surface soft, supple and freshly youthful. The mask is made up of three layers, each soaked in natural essence to offer intense hydration. Naturally charged, this nourishing mask recharges your complexion, transforming tired and dull skin into a natural oil-free glow. 
Nourishes lips
Pumpkin is found to be one of the best natural lip balms!High in zinc, protein and carotenoids, pumpkin helps the skin repair and heal leaving your lips smooth with an overall healthy glow. The STARSKIN Orglamic Pink Cactus 2-Step Lip Treatment contains pumpkin seed oil that helps to revitalise lips leaving them with a moisture barrier for long-term hydration. The duo includes a lip scrub and an overnight lip mask. The exfoliating lip scrub is designed to gently smooth dry and chapped lips whilst the overnight lip mask nourishes, leaving your pout flake-free for a flawless lipstick application. 
Reverses UV damage
As we have mentioned pumpkin is loaded with carotenoids, the very thing that gives it the vibrant orange colour! Once carotenoids are in our bodies, these get converted into Vitamin A, which helps to reverse UV damage and improve skin texture. Our favourite to use is the Peter Thomas Roth Pumpkin Enzyme Mask; a triple action treatment that works to exfoliate, peel and polish the skin to promote a new lease of life. The innovative formula helps to even out the appearance of your skin tone whilst smoothing the look of fine lines and texture, leaving you with an all-round radiant glow. 
Treats dark spots and blemishes
Another great benefit of pumpkin is that it gives you a huge dose of Vitamin C which helps to brighten the skin and produce radiant skin cells. It can also help protect the skin from wrinkles and improve skin elasticity. If you want to add pumpkin into your routine on a day you're wearing makeup try the Revlon PhotoReady PRIME PLUS Perfecting and Smoothing Primer. Filled with pumpkin seed extract to reinstate a balanced, healthy-looking visage, the primer softens uneven texture whist creating a velvety veil over your complexion, helping to maximise flawless makeup application. 
Shop all pumpkin-infused products at LOOKFANTASTIC here.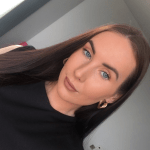 As a beauty fanatic I'm always on the lookout to try and experiment with new products! I've been writing about everything beauty for over 3 years and specialise in skincare so have plenty of tips and tricks to help put blemishes at bay and get your complexion glowing. Whilst being a content writer at LOOKFANTASTIC I've had the opportunity to collaborate with incredible brands including Tom Ford, Dolce & Gabbana and La Mer, taking my understanding of the industry to the next level. In the past I've been a freelance makeup artist and have collaborated with brands including NYX and Revolution Beauty on a personal level, sharing my makeup creations for the world to see. My ride or die brands have to be PIXI, Laura Mercier and Bobbi Brown and I can't live without my trusty MAC Velvet Teddy!