As the seasons transition, changes to the weather can pose new challenges for our complexion. You may feel like you've just perfected your routine, when rising heat and humidity decides to weak havoc with your skin. We've all been there, but what actually causes our blemishes to bloom in summer? And how can we kick them to the kerb once and for all? We asked Kiehl's skin pro, Paul, to give us the lowdown on why we might need to change our skincare habits in summer, plus, he shares his top ten products for blemish-prone complexions that work all-year-round.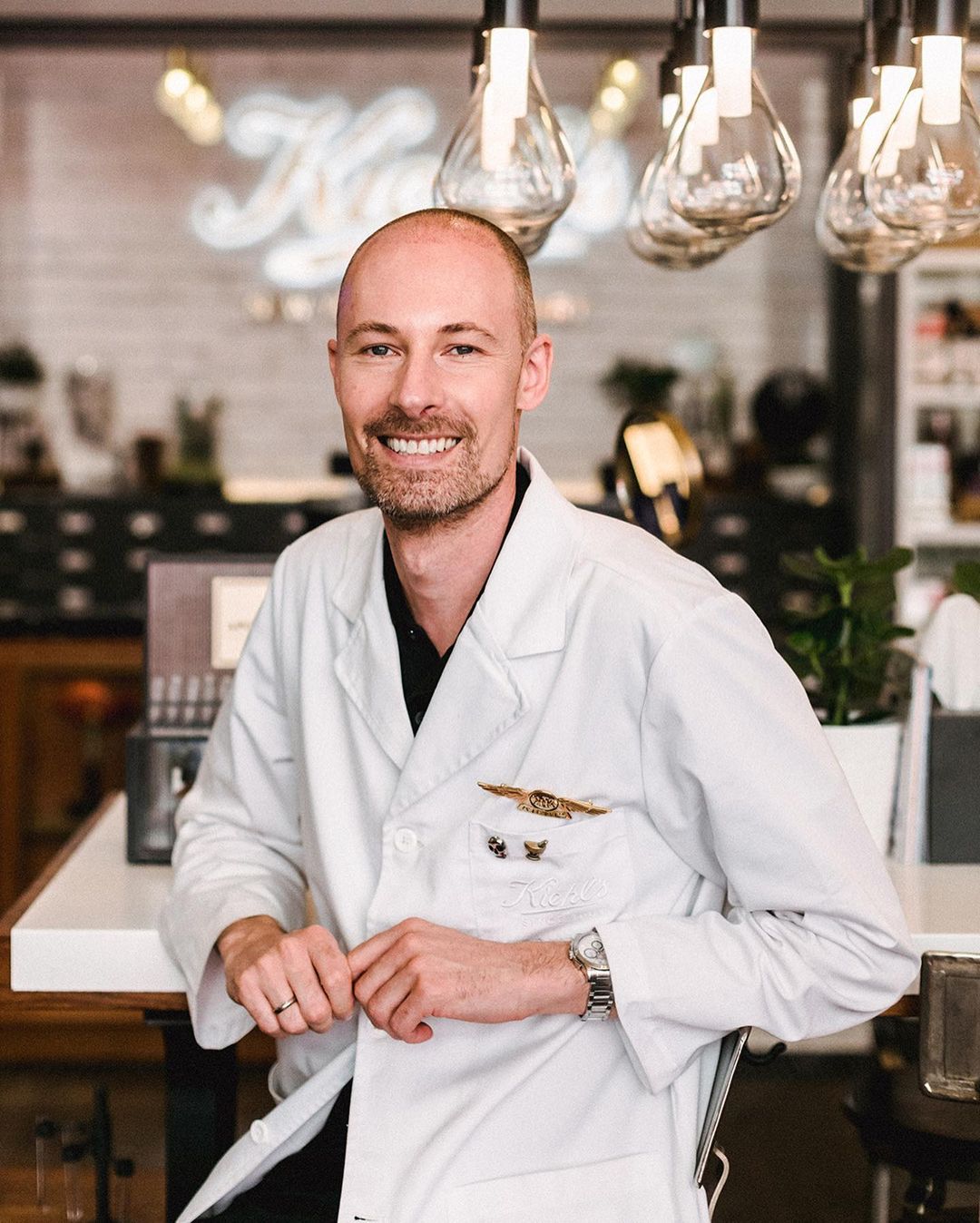 What are blemishes and what causes them?
Blemishes are small, inflamed bumps, or noticeable imperfections on the surface of the skin. An overproduction of oil by the sebaceous glands, often triggered by hormonal changes, can cause blemishes. Excess oil, dead skin cells, dirt, or bacteria can clog hair follicles that can result in blemishes, blackheads, and whiteheads to form.
How can the summer weather affect the skin?
Seasonal breakouts can be due to pores becoming clogged by increased oil and sweat that skin produces as a reaction to higher temperatures. Heat, or humidity can cause bacteria which can get trapped in the clogged pores, resulting in more blemishes.
Research also shows that when the skin is dehydrated from sun exposure it produces more oil to make up for the lack of natural hydration. This in turn, can lead to clogged pores and blemishes.
Seasonal breakouts can be due to pores becoming clogged by increased oil and sweat that skin produces as a reaction to higher temperatures
What other lifestyle or environmental factors can contribute to breakouts during the summer months and why?
During the summer months, travelling may also cause blemishes to form. Anything from airplane travel dehydrating your skin, to simply moving through different climates and exposing your skin to different environmental aggressors can also cause your skin breakout.
Top 10 summer skincare products for blemish-prone skin
We recommend trying lightweight, oil-free, non-comedogenic formulas and sunscreens designed for blemish-prone skin.
Our Ultra Light Daily UV Defense Aqua Gel SPF 50 PA++++ is non-comedogenic, lightweight, and absorbs quickly into skin with a refreshing, lightweight texture.
This lightweight facial sunscreen with broad spectrum SPF 50 PA ++++ has advanced UVA/UVB technology and pollution protection, so it will help to defend against UV rays and pollution. The great thing about this formula is that it absorbs quickly into the skin and leaves a matte finish.
Our Calendula Deep Cleansing Foaming Face Wash, and Calendula Herbal Extract Toner are the perfect duo to gently cleanse and soothe a combination and blemish prone skin without stripping the skin of its natural oils.
Our Ultra Pure High-Potency Serum 5.0% Niacinamide will help to reduce the appearance of imperfections and excess oil, as well as helping to visibly minimise shine and soothe the skin.
Moisturise with our Ultra Facial Oil Free Gel Cream. This is formulated to help skin retain moisture and quickly absorbs into skin, with instant cooling effect upon application 24-hour hydration and shine control.
Once or twice a week, use our Rare Earth Deep Cleansing Masque formulated with Amazon White Clay. This purifying clay face mask will help skin feel detoxified and help to diminish the appearance of pores.
After cleansing, reach for a soothing toner, such as Blue Astringent Herbal Lotion. This Kiehl's favourite for nearly 60 years, contains cooling menthol and camphor to refresh and soothe the skin. It also contains a natural moisturiser known as sodium PCA, which helps balance hydration for those with oily or blemish prone skin.
Our non-comedogenic Cannabis Sativa Seed Oil Herbal Concentrate is uniquely formulated to nourish, strengthen, and soothe a problem/breakout prone skin. This formula will help to balance hydration and oils, while helping to reduce the appearance of occasional blemishes. It's also great to help calm the feeling of stressed skin.
Our Calendula Serum-Infused Water Cream is a unique gel moisturiser formulated to moisturise the skin with lasting, 24-hour hydration. The weightless formula visibly evens skin tone and boosts radiance, and with continued use will help reduce the appearance of redness.
In the evening try using our Ultra Pure High-Potency Serum 9.8% Glycolic Acid. This gentle, exfoliating glycolic acid facial serum is formulated to help visibly boost skin's glow, reduce the appearance of pores, and help visibly refine skin's texture for a smooth, glowing appearance.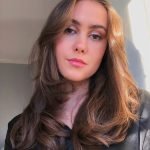 As someone with an affinity for all things beauty, discovering fantastic new products is my not-so-secret obsession. Over the years I've tried and tested a mountains worth of creams, serums and cleansers, finding some of my favourite 'holy-grail' products along the way. However, I'm always on the lookout for more ways to nourish my hair, perfect my dewy base, or enhance my skincare routine. Working as a beauty blogger for over 3 years, I've been lucky enough to collaborate personally with lots of amazing beauty brands including Christian Dior, The Body Shop and Dermalogica. I've used the Dermalogica special cleansing gel religiously since I first got it and their products are some of my ultimate skincare faves. When it comes to cosmetics, NARS Sheer Glow foundation is definitely my go-to - I live for a light, glowy base!