If you've been considering adding a serum to your skincare routine but are worried about irritating your sensitive skin, we're here to help. We have teamed up with French Pharmacy brand, La Roche-Posay to give you the full range of targeted serums for sensitive skin that will help to illuminate rather than aggravate. We have picked out the best super Serums for each specific concern that are all suitable for even the most allergic skin types so that you can achieve your best complexion.
For dry skin
La Roche-Posay Toleriane Ultra Dermallergo Soothing Serum
This intensely hydrating and soothing serum is clinically proven to reduce signs of sensitivity such as dryness, tightness and itchiness. It's La Roche-Posay's first neurosensine concentrated serum, an ingredient known to reduce sensitivity and irritation, that is designed to act as a daily drop of power for ultra-sensitive skin. It immediately hydrates the skin for up to 48-hours while restoring the skin barrier to help protect against future reactions.
La Roche-Posay Hyalu B5 Hyaluronic Acid Serum
The La Roche-Posay Hyalu B5 Serum is an intensely hydrating serum that is clinically proven to re-plump and repair skin in just a single day while improving the appearance of ageing signs. The hyaluronic acid within the serum effectively plumps the skin and in doing so, reduces the appearance of fine lines and wrinkles, as well as improving skin hydration and texture. It does this with two different sized molecules of hyaluronic acid: the larger molecule works on the surface of the skin to reduce wrinkles and re-plump the skin, while the smaller molecule is able to penetrate more deeply into the skin to increase skin volume.
For acne prone skin
La Roche Posay Effaclar Duo+ Ultra Concentrated Serum
The La Roche-Posay Effaclar Serum targets a range of skin concerns. It is enriched with salicylic acid, LHA and glycolic acid which gently exfoliate and help to unclog pores, smooth the skin's surface and improve skin renewal overnight. In short, it will help to improve your overall skin texture while simultaneously targeting blackheads, blemishes, and marks. This serum will help reduce the signs of ageing and is also suitable for use on acne prone skin. The Thermal Spring Water in the formula fights irritation and discomfort, unleashing a surge of soothing benefits.
For ageing skin
La Roche-Posay Retinol 0.3% + Vitamin B3 Serum
If you have sensitive skin, you may have avoided powerful treatments such as retinol in fear of them creating a reaction. But La Roche-Posay's 0.3% Retinol + Vitamin B3 serum has a unique formulation designed for sensitive skin and is clinically proven to firm, fill and smooth while fighting the visible signs of ageing. It's also specifically suited to those concerned with dehydration, skin irregularities and wrinkles.
Medik8 Bakuchiol Peptides
A natural and more gentle alternative to retinol, Bakuchiol is an ingredient found in plant that offers all of the same anti-ageing benefits as Vitamin A. Ideal for anyone who finds retinol a little to harsh on their skin or can't use it due to medical reasons such as pregnancy or breastfeeding, Bakuchiol has anti-inflammatory powers and helps to smooth the appearance of fine lines and wrinkles, working to renew the complexion. This oil-based serum by Medik8 is also enriched with Cica that helps to further soothe redness and protect against irritation to give you an all over glow.
For dull skin
La Roche-Posay Pure Vitamin C10 Serum
An irregular skin texture can make you look drained, older and more tired than you are. This is worse for sensitive skin, which can age differently and more rapidly with problems such as redness, thinner skin and age marks more common.  Pure Vitamin C is a gold standard ingredient for both consumers and dermatologists and one of the must-have in anti-aging, it is renowned for its anti-wrinkle efficacy (pro-collagen) and its anti-oxidant power (anti-dullness), providing skin with visible radiance and glow. Hyaluronic acid effectively plumps the skin, which reduces the appearance of fine lines and wrinkles, as well as improving skin hydration and texture.
For dark spots and pigmentation
La Roche-Posay Pigmentclar Serum
If you're concerned with pigmentation on your skin, La Roche-Posay's Pigmentclar serum can help. Specially formulated to be suitable for sensitive skin prone to pigmentation, it helps to reveal a more luminous complexion on the face and lower neckline. It does this with LHA (a beta-lipohydroxy acid that is a derivative of salicylic acid) and a powerful complex of PhE-Resorcinol, Ginkgo and Ferulic Acid. This formulation helps to significantly reduce the appearance of dark spots and pigment flaws while maintaining long-lasting radiance and skin uniformity.
Caudalie Vinoperfect Radiance Serum Complexion Correcting
Proven to lighten dark spots in just 4 weeks, the Vinoperfect Radiance Serum Complexion Correcting by Caudalie helps to brighten and renew skin. The formula helps to reduce existing pigmentation marks and protects against the development of new ones when applied with an SPF. The smooth serum melts into the skin to help fight against external aggressors, also helping to prevent premature ageing and stimulate collagen production.
For anti-redness
La Roche-Posay Rosaliac AR Intense Serum
If you have very sensitive, dry and fragile skin that is prone to flushing, La Roche-Posay's Rosaliac AR Intense Localized Redness Serum can help to restore calm. This intensive concentrate combines the ingredients ambophenol, neurosensine and Thermal Spa Water to immediately calm any feelings of discomfort and reduce redness in just four weeks. It also has an ultra-fresh gel texture that feels light and cooling on the skin.
REN Clean Skincare Evercalm Anti-Redness Serum
Super effective in soothing the skin and reducing flares of redness, the REN Clean Skincare Evercalm Anti-Redness Serum protects, replenishes and calms the complexion to even out skin tone and increase radiance. The silky formula uses a milk protein to reduce redness and inflammation as well as wild Canadian rumex to reduce hyperpigmentation and hyaluronic acid to boost hydration. Designed to have long-lasting effects, the treatment also protects against toxins and environmental aggressors as well as combating the appearance of signs of ageing.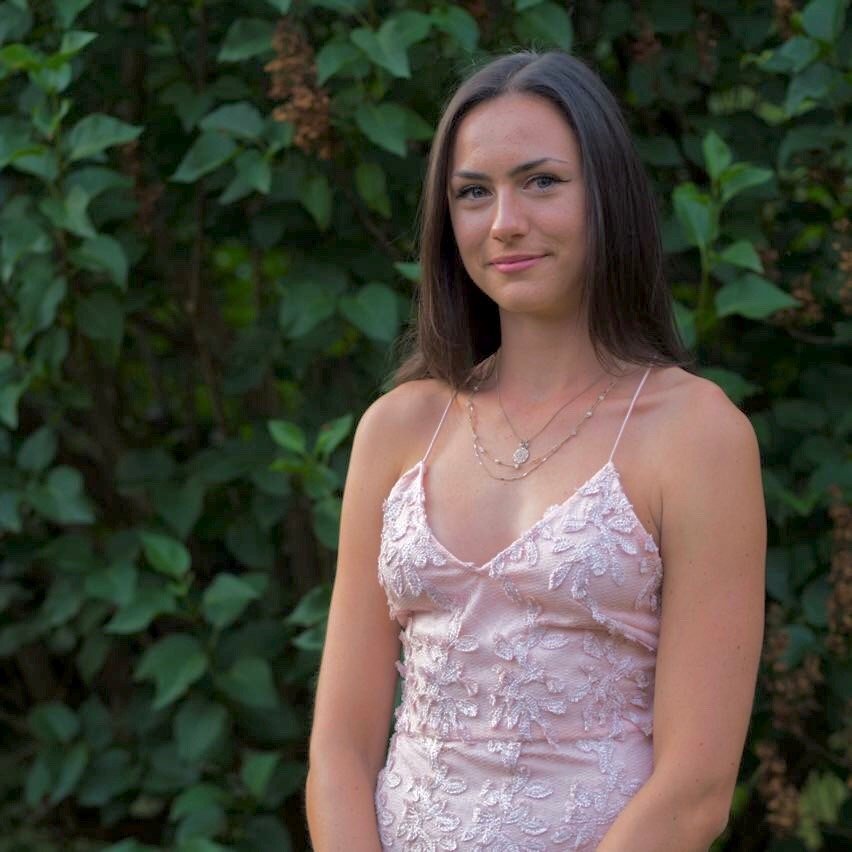 Working with brands at LOOKFANTASTIC for over two years I have developed my knowledge of all things beauty from key skincare concerns to niche makeup tricks and haircare hacks. I have a major passion for finding effective solutions that are easily accessible to everyone so that we can all achieve our best, glowing complexion.