Everything You Need To Know About Keratin Treatments 
What Is A Keratin Treatment? 
Who doesn't want glossy, smooth, frizz-free and seriously shiny hair? Well, look no further than a keratin hair treatment. You may have heard about keratin hair treatments, also known as a Brazillian blowdry, but perhaps you are not too sure on what exactly they entail, how long they last and whether they are suitable for you and your hair type. We're here to debunk the myths and answer your questions with this helpful guide to keratin hair treatments. 
What is a keratin treatment? 
Keratin is a structural protein found in our hair, skin, and nails. Keratin treatments involve a chemical process that will smooth, straighten and add shine to frizzy hair. Keratin treatments work by delving deep into the hair follicle and injecting any porous areas with the protein, keratin. The treatment breaks the bonds in your hair and reseals them straighter resulting in ultra-sleek hair.  
Anyone who struggles to manage their hair texture will benefit from a keratin treatment. If you have curly or wavy hair you may notice a slight relaxing to your curl pattern, however, most keratin treatments will retain your hair's natural curl pattern. 
How long do keratin treatments last?  
The results of a keratin hair treatment can last anywhere up to six months, so the payoff of lustrous glossy hair is worth the investment. Often keratin treatments are applied to wet, freshly washed hair where the keratin formulation will saturate every strand before blow-drying and using hair straighteners to seal the treatment in. To maintain the shiny results of your keratin treatment, stay away from water and avoid wearing your hair up for at least three to four days after the treatment. On the days that you do wash your hair, opt for a sulphate-free shampoo and conditioner. 
How long does a keratin treatment take? 
It depends on the salon you're visiting and your stylist, however generally speaking keratin treatments take two to four hours to complete.  
Can I use keratin treatments on coloured hair? 
You can safely have both dyed hair and a keratin treatment without the risk of damage. 
Are Keratin treatments safe for my hair? 
Whilst keratin treatments are temporary and wash out over the course of a few months, they still involve a lengthy chemical process. Some keratin treatments contain a solution that releases the gas, formaldehyde[1] which is a carcinogen when exposed to heat from styling tools. There are however keratin treatment formulations that do not use formaldehyde and use the much safer chemical, glyoxylic acid. We recommend looking for a salon that offers formaldehyde-free formulas to be extra safe. Be sure to discuss the suitability of a keratin treatment with your stylist to ensure you're using the right treatment for you and your hair's needs. 
Can I do a keratin treatment at home? 
For the complete professional keratin treatment, or if you are unsure about your hair's suitability, you are probably best speaking with your stylist, however, there are many products on the market to help you achieve those super shiny, silky tresses at home if you want to try it. What's more, if you like the sound of how keratin can help your hair, there are lots of keratin-infused products available.  
Frizz will be a thing of the past with the Easilocks SOS Keratin Rescue Treatment. You can enjoy a keratin treatment at home whilst safe in the knowledge that you are using a sophisticated treatment offering salon standard results. The 12-week treatment aims to not only improve the appearance of your hair but also cut down your usual styling time. This vegan-friendly formulation will leave your hair silkier and shinier than ever before. 
And if you want to reap the benefits of keratin without going the whole way, then look no further than the Klorane Keratin Strength Fortifying Spray. Enriched with Quinine Caffeine Complex this smart spray helps restore listless locks. Packed with Vitamins B8, B6, B5 and B3 you'll be sure to see a difference in your hair having used this magical nutrient-induced spray just once. The inclusion of plant-based keratin helps to make your precious strands less likely to break or snap. 
We hope this has answered some of your questions if you were curious about keratin treatments and the results you can achieve with them.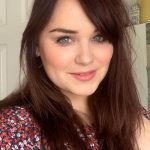 I've been writing about hair and beauty for over 10 years. I am a collector of vintage perfume and my go-to look always includes a bold pink lip! For more, visit https://www.goodgollymisshollie.co.uk