Not so much a trend but a global movement that's here to stay, Waterless Beauty is becoming the new norm in the beauty industry. Yet again leading the way in the industry, the movement started in Korea where brands started seeing not only the environmental benefits of removing water from skincare products, but also the benefits on the skin; with water taking up a huge 70% of most skincare formulas on average, removing this made space for more of the active ingredients such as oils, botanicals and vitamins, which were found to be more nourishing and hydrating for the skin.
What is waterless beauty?
As you probably guessed from the name, waterless beauty refers to beauty products that don't use water in their formulas. With the main ingredient of most beauty products being listed as 'Aqua', this leaves a lot more room for more active skincare ingredients and also helps to reduce the gallons of water used in the beauty industry each year to help with the worldwide demand.
What are the main benefits of a waterless beauty routine?
It saves water!

We can't stress to you enough that we should all be adopting a more sustainable beauty routine. Reducing your water consumption through your products is a great place to start. For more tips on how you can create a more environmentally friendly routine read our edit of 'How to make your beauty routine more sustainable'.

It's better for your skin: 

Although a splash of water may feel refreshing and moisten the skin temporarily, in the long run it can dry it out. Using oils and ingredients such as Hyaluronic Acid are a much better option for long-term skin health.

It keeps pores clear:

Hard water can also interfere with your skin's natural oils which can lead to an imbalance leading to clogged pores.

It keeps skin looking youthful:

The free radicals in water can damage the skin's collagen production (what keeps our skin plump and elasticated). Therefore by removing water from your beauty routine, your skin is better able to maintain healthy collagen levels to maintain a more youthful and fuller complexion.

It lasts longer:

With the water removed, skincare products are often much more potent meaning that a little goes a long way. This is good news for not only your bank account but again for the environment.

It's more suitable for sensitive skin:

No water means no need for preservatives or other chemical fillers that are used to stop bacteria from forming. These ingredients are often harsh on the skin, and can irritate sensitive skin types. By removing these preservatives you're left with a kinder to skin formula that everyone can use.

It's more effective:

some of the most sought after skincare ingredients are better suited to a formula without water, making them more effective and you more likely to see results. For example Vitamin C can easily become oxidised by water, reducing it's ability to anti-oxidise and brighten your skin!
The best waterless beauty products for all skin types and concerns
Pai Skincare Rosehip BioRegenerate Oil
Much more nourishing for the skin than water, this Oil by Pai Skincare uses organic Rosehip Fruit and Seed oil to restore the complexion. Rich in omegas and anti-oxidants, the Oil moisturises, soothes and protects against environmental aggressors. Suitable for vegans and for use both in the morning and evening, the oil also helps to reduce the signs of ageing and any dark spots or scarring.
NUXE Organic Ultimate Night Recovery Oil
Have the ultimate beauty sleep and rest easy knowing that this Organic Ultimate Night Recovery Oil is completely free from water. The reparative formula helps to revive tired skin using Oleo Extract, working to strengthen the skin's natural barriers for the day ahead. The organic botanical oils, including Avocado, Jojoba and Sesame soften and moisturise the complexion, providing nourishment and antioxidants to support a brighter, more even skin tone and texture.
NUXE Organic Replenishing Nourishing Body Oil
Harnessing the same natural and water-free power as their Night Recovery Oil, the Nuxe Organic Replenishing Body Oil is a smooth and luxurious formula designed to keep skin hydrated from head to toe. The natural oils condition the skin and give off a sweet Orange Blossom fragrance.
DHC Deep Cleansing Oil
More effective at clearing pores, an oil based cleanser is a great option for anyone with sensitive skin as it will cleanse without drying out the complexion. This Deep Cleansing Oil by DHC is formulated with anti-oxidant rich Olive Oil and vitamins to nourish the skin whilst removing all dirt and makeup. The formula transforms into a milky texture once applied and leaves the skin feeling clean and hydrated.
DHC Face Wash Powder
Not keen on an oil based cleanser? Try this Face Wash Powder by DHC. The powder formula transforms into a fine lather when mixed with water to gently exfoliate and cleanse the skin. The honey in the formula hydrates and Lavender softens for a balanced and refreshed finish.
INIKA Phytofuse Renew Camellia Oil Cleanser
Blended with Cocoa and Shea Butter this Vitamin packed Cleanser by INIKA restores hydration and elasticity and works to maintain it after use. The Camellia Oil feels lightweight and absorbs into the skin to brighten and protect. The cleanser comes with a unique brush head, enabling you to massage the product into the skin for a spa-like, deep cleanse.
BeautyPro Masks
Treat yourself to a waterless face mask treatment with one of the BeautyPro Sheet Masks. Formulated for each major skincare concern, each targeted mask uses botanical extracts and oils to replenish your complexion. The masks feel cool and refreshing on the skin and perfectly fit to the contours of your face for optimum effectiveness. No need to worry about harming the planet as there is no water used and the masks are biodegradable, vegan and cruelty-free!
OUAI Super Dry Shampoo
You would never just rinse your hair when it was in need of a serious cleanse so why use a product that's mostly water? This Super Dry Shampoo by OUAI uses Volcanic Minerals, Rice Starch and Rhodiola Rosea Extract that all natural volumise and revitalise strands and soak up excess oil and dirt to replenish greasy locks. The Shampoo is enriched with Rose, Bergamot and Cedarwood for a fresh fragrance that won't irritate the scalp.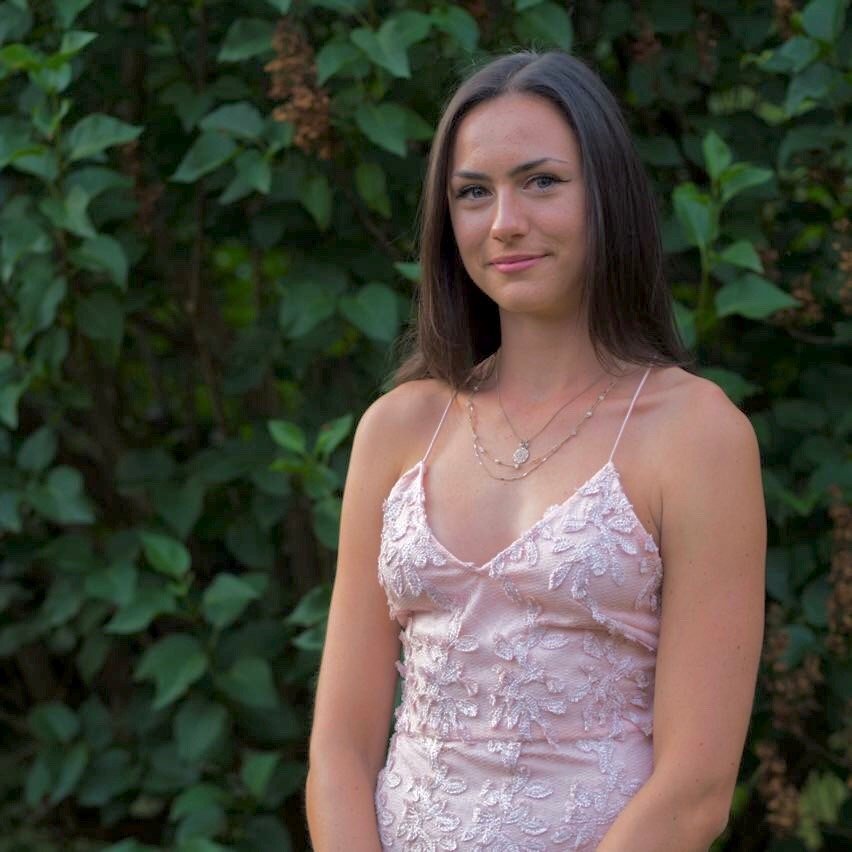 Working with brands at LOOKFANTASTIC for over two years I have developed my knowledge of all things beauty from key skincare concerns to niche makeup tricks and haircare hacks. I have a major passion for finding effective solutions that are easily accessible to everyone so that we can all achieve our best, glowing complexion.