This International Women's Day, we're channeling our inner #GirlBoss
From workplace equality to the #MeToo movement, female empowerment has (finally) skyrocketed in the last few years. For the first time ever, more and more businesses from within the beauty sector and beyond, are being created, managed and directed by women.
With this in mind, we asked the leading ladies of our March 'Beauty Beyond Boundaries' box to come forward and share their own experiences of creating and running their own beauty businesses and any advice they have for aspiring female leaders.
Lilli Gordon, Founder and CEO of First Aid Beauty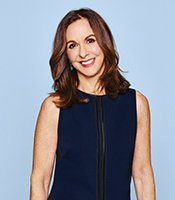 Tell us a little bit about yourself: The most important thing to me is my family - I am a mom to two sons (and, recently, a fur baby) and a grandma. In my free time, I love to travel, exercise and be out on the water. I founded First Aid Beauty in 2009, and it was the perfect marriage of my business skills from years spent in the finance world and my life-long passion for skincare.
What inspired you to create First Aid Beauty? Growing up, I idolized my grandmother and her five sisters, who epitomized natural beauty with their even-toned, smooth, dewy and plump skin…along with some fine lines and wrinkles that only added to their beauty. They taught me that beautiful skin was healthy skin, and that inspired me for decades. As a teen, I realized I had sensitive skin that was prone to dryness, redness, and bouts of eczema, but I had trouble finding products that worked while also providing a luxurious skincare experience. And many products on the market had ingredients I didn't want to put on my face. Years later, with a background in business and beauty, I created First Aid Beauty as the skincare collection of my dreams. One that focuses on maximizing skin health through efficacious, sensitive skin-friendly products that look and feel great and use only skin-loving, clean ingredients.
What is one piece of advice you'd give to other women? Believe in yourself and your abilities, understand your worth and don't let stereotypes hold you back from pursuing your dreams.
Julia and Christina, Founders of Bloom & Blossom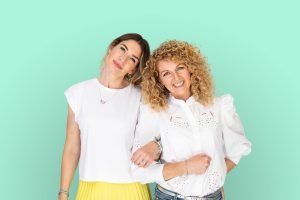 Tell us a little bit about yourselves: We're Julia and Christina, friends, sisters-in-law, founders of Bloom and Blossom, mothers to five children and two dogs. We are real beauty junkies who believe in the power of investing in yourself each day. We love to laugh and can't wait to get back in our office to be with the dream team. One of us owns a Blue Peter badge and we once (unknowingly) drove into an airport hangar to deliver a pallet of products.
What inspired you to create Bloom & Blossom?We have both always been interested in beauty and skincare, constantly looking for innovative solutions to looking and feeling our best. Body skincare & wellness is something that we feel is hugely under-represented within the beauty industry. Your body skin makes up 95% of the surface area of your body, but gets a fraction of our time each day. We're on a mission to change that through beautifully natural products that smell great, feel great and really work. The benefits of incorporating body skincare into your daily skincare routine are more than just great looking skin. Body skincare is all about producing this amazing feeling within yourself. We believe investing in yourself is the best investment you can make.
What is one piece of advice you'd give to other women?Be good and do good - the way you treat people in life, and in business comes right round. Be your authentic self, work hard and set your goals, believing you can beat them. To other women thinking about setting up a business we would encourage them to find a partner, the right partner that will support, encourage and challenge them. Having that support in business has been the making of us, and we don't believe we would have got this far without it.
Charlotte Knight, Founder of Lottie London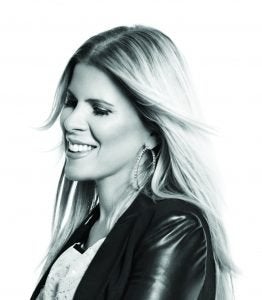 Tell us a little bit about yourself: I am Charlotte Knight, Founder of Lottie London, mum of a teenage girl and two fur babies.  If I am not spending my time indulging myself in all things Lottie London I am winging it -  eyeliner, life and just about everything else in between…
What inspired you to create Lottie London? I wanted to create high performance, high quality products that won't break the bank. This enables our squad to always be rocking the latest looks and trends!
What is one piece of advice you'd give to other women?Believe in yourself always and surround yourself with a squad who make you feel empowered to be the best version of you!
Our leading ladies are constantly inspiring change both within their own companies and throughout the wider beauty industry. The brands featured in this piece are available in our March Monthly Beauty Box 'Beauty Beyond Boundaries'.
As the Beauty Editor for LOOKFANTASTIC Beauty Box I'm always hunting for a good beauty story, I like to remain ahead of the trends. But aside from this, I'm a keen reader and writer in my spare time. You'll find me with my head in a good book most of the time- Beauty & Fashion related or otherwise! You'll often find me obsessing over the latest tropical-scented body oil or lathering on the coconut moisturiser. As you may have already guessed, I have a natural affinity for all things tropical. Beauty and grooming for me is escapism, a little slice of heaven away from the day-to-day.