Serums are incredibly powerful thanks to their intelligent formulations which contain replenishing vitamins and key anti-ageing ingredients such as hyaluronic acid, ceramides, peptides and retinoids. When it comes to a solid skincare routine, the inclusion of an anti-ageing serum is a must. Serums are ideal for all skin types and are quick-absorbing, delivering visible results fast. Here, we'll be introducing you to the tried and tested anti-ageing serums that work.
The Best Anti-Ageing Serums
Applying an anti-ageing serum is the second step in your skincare routine, after cleansing, but before moisturiser. To apply, gently pat a pea-size amount of serum across your face as part of your morning or nighttime routine.
The Best Hydrating Anti-Ageing Serums
Lock in moisture with The Ordinary 100% Plant-Derived Hemi-Squalene. This super hydrating emollient helps to reduce the loss of hydration that weakens the elasticity and suppleness of your skin. The non-greasy formula is fast-absorbing and easy to spread around your face thanks to its low molecular weight.
Brighten, smoothen and hydrate your skin with the La Roche-Posay Pure Vitamin C10 Serum. Ideal for skin that has wrinkles or is dry with an uneven tone, after just one use your face will be feeling hydrated, glowing and gorgeous. Pure Vitamin C harnesses anti-wrinkle and antioxidant properties, while Hyaluronic Acid plumps skin with moisture to soften the appearance of fine lines and wrinkles. Salicylic Acid gently exfoliates away dead skin for a brighter, more uniform tone and texture.
The Clinique Smart Custom Serum was developed after five years of research and works to enhance the look of your complexion, the advanced formula with patented technology targets uneven skin tone, lines and wrinkles to unveil a firmer, more radiant face.
The Best Anti-Ageing Serum Capsules
The Elizabeth Arden Retinol Ceramide Capsules Line Erasing Night Serum is an encapsulated retinol formula that targets signs of ageing to promote smoother, younger-looking skin. Retinol is a clinically proven 'wrinkle smoother', while moisturising Ceramides and youth-reviving peptides work in synergy to help hydrate and improve the look of the elasticity of your skin.
Discover: What Is Retinol?
Clinically proven to help visibly reduce lines and wrinkles in just two weeks, the Origins Plantscription Anti-Aging Power Serum includes wonder ingredients such as Anogeissus from Ghana, Bamboo and Pea Extract from Australia, Crithmum from France and Commiphora from India. Performing a lifting and firming effect, this anti-ageing serum will plump your skin with moisture to reduce the appearance of wrinkles.
The Best Overnight Anti-Ageing Serums
The PIXI Overnight Glow Serum is formulated with 10% Glycolic Acid and Arginine, the serum helps reduce the appearance of fine lines and wrinkles and fade sun spots over time. Ideal for all skin types, especially those with dull skin, and brightens and exfoliates to reduce the appearance of fine lines and wrinkles.
The REN Clean Skincare Wake Wonderful Night-Time Facial, an overnight formula that delivers a three-phase treatment to promote brighter, refined, more even toned-looking skin in the morning. Phase one gently exfoliates with Alpha Hydroxy, Lactic and Glycolic Acids; these help to repair uneven texture and reduce the severity of surface pigmentation. Phase two invigorates your skin; the formula combines Glycogen, Magnesium and Omega Oils to energise and revitalise a dull complexion.
The Best Luxury Anti-Ageing Serums
The Elizabeth Arden Prevage Face Advanced Anti-Aging Serum combines the protective and revitalising effects of idebenone, lipoic acid, kinetin, and vitamin E to help to reduce the appearance of lines, wrinkles, minor scars, redness, and sun damage, so your skin looks younger and healthier.
Give your collagen production a boost with the Chantecaille Vital Essence. Working to reduce the appearance of fine lines and improving skin tone, this face and eye serum is infused with powerful botanicals that promote a plumper appearance of the skin.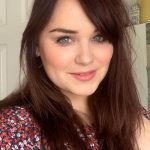 I've been writing about hair and beauty for over 10 years. I am a collector of vintage perfume and my go-to look always includes a bold pink lip! For more, visit https://www.goodgollymisshollie.co.uk