Silver shampoo is a violet pigmented shampoo that helps to knock out unwanted yellow tones and brassiness. The right silver shampoo will help to keep your blonde or grey hair looking fresh and cool-toned between salon appointments. Silver shampoo is also perfect for using on naturally grey hair to keep silver strands looking lustrous.
If you're curious about silver shampoo and how it works, then keep reading as we discuss how silver shampoo works, what causes brassy hair and the best silver shampoos available to keep your blonde fresh, cool-toned and healthy.
How does silver shampoo work?
Silver shampoo works by utilising basic colour theory, on the colour wheel, purple sits opposite yellow. When purple and yellow are mixed, they offset each other to create a more neutral shade. By applying silver shampoo to your hair, a small amount of the violet pigment is absorbed into the hair shaft and any brassy or yellow undertones are immediately cooled down.
How long should I leave silver shampoo on for?
Less is more when it comes to silver shampoo so don't leave it on for too long. By overdoing the purple shampoo it can cause your hair to attain a purple hue and can also dry out your hair. It is recommended that you use silver shampoo twice a week, leaving the product on for 4-5 minutes each time to really let those purple pigments get to work. You can leave silver shampoo on your hair for a slightly longer period of time to add even more cool tones to your hair.
What causes brassy hair?
Environmental factors such as the sun, hard water and chlorinated water can all turn blonde hair brassy. Blonde hair turns brassy because it is typically more porous and is prone to absorbing chemicals more easily. Likewise, if your hair is not naturally blonde or grey, you may have natural warm undertones which are only kept at bay when toner is applied. Once the toner wears off, your hair can become brassy which isn't a good look when you've paid all that money for a beautiful blonde colour.
The best silver shampoo for cool-toned blonde
A brightening silver shampoo can keep your blonde hair looking clean and cool in tone without having to go to the salon every week. Here are some of our favourite silver shampoos to fix brassy hair fast.
If your hair is grey or blonde, the System Professional Extra Silver Shampoo is powered by blue pigments to neutralise warmth and yellow tones to ensure your hair is cool and cared for. This lightweight formula won't pull your hair down; instead, your hair is left cleansed and toned in one wash.
Banish unwanted yellow and brassy tones caused by pollutants with the Sachajuan Silver Shampoo. Formulated with the brand's innovative Ocean Silk Technology, this lightweight, purple shampoo strengthens and restores shine, whilst providing UV protection to leave hair radiant and healthy-looking from root to tip.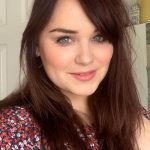 I've been writing about hair and beauty for over 10 years. I am a collector of vintage perfume and my go-to look always includes a bold pink lip! For more, visit https://www.goodgollymisshollie.co.uk