Whether you're heading to a festival or simply trying to train your hair to become less greasy, there's a few tricks and tips you can use to wash your hair less and keep it clean for longer.
Although everyone's hair type is different, and different scalps need different regimes, daily washing can lead to your hair being over-cleansed. Stripped of its natural oils, your hair can become greasy quicker and may even feel brittle.
Don't worry! In this article, we'll teach you how to train your hair to stay grease-free for longer. Keep reading if you want to learn the inside scoop and discover which ingredients to avoid, and which ones to look out for.
Cleanse with sulphate-free shampoo
Listed on the back of many traditional shampoos, sulphates are harsh ingredients, also used in detergent and engine degreasers. This ingredient can over-clean your hair, stripping the strands of their essential moisture. In reaction to this, your hair increases oil production to rebalance the scalp, leading to greasy hair.
Although some sulphate-free shampoos won't lather, plenty of them do. You may think the foam is what cleanses your hair, but that's not actually true! It was introduced to serve as a visual cue alongside the shampoo, but it doesn't actually make your hair cleaner. Besides, you can still find a sulphate-free shampoo that lathers if you feel like you need it.
Shea Moisture 100% Virgin Coconut Oil Daily Hydration Shampoo 384ml

Giovanni Tea Tree Triple Treat Shampoo 250ml

Kérastase Discipline Bain Fluidealiste 250ml

Aveda Damage Remedy Daily Hair Repair 100ml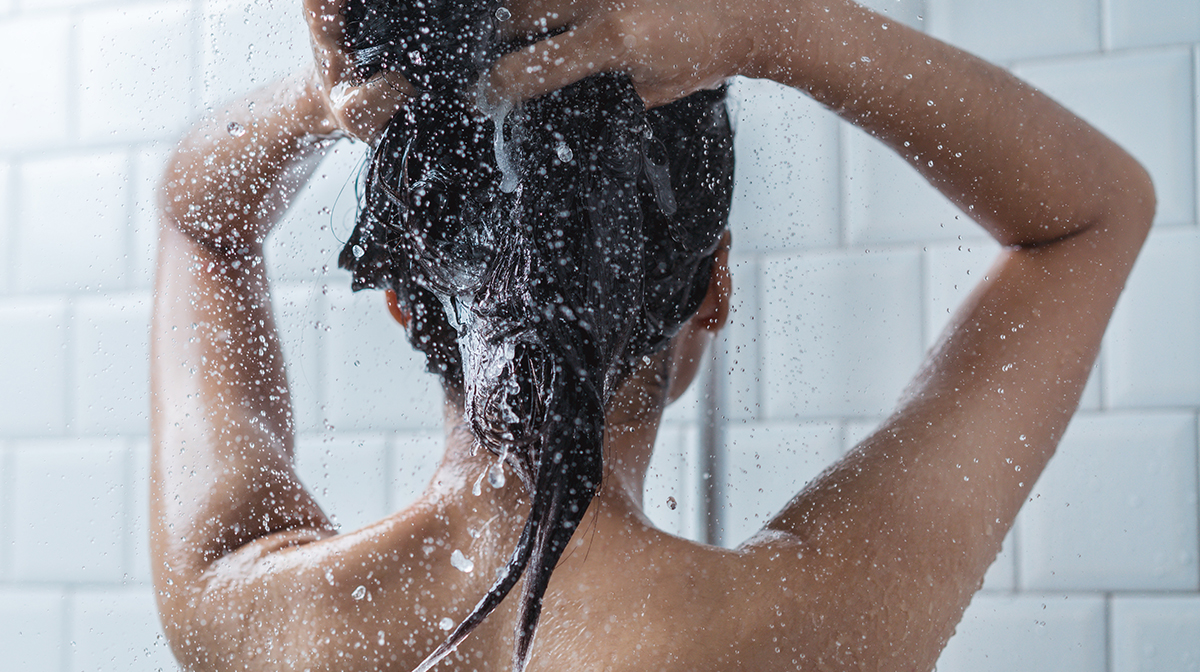 Double cleansing method
Double cleansing isn't just for your face! Hairdressers have been using this method since day dot, cleansing the hair once, rinsing, and then cleansing again. This ensures all of the impurities are lifted from the hair and scalp, leaving your locks truly purified. Also, the shampoo works into the hair better the second time around, getting to the dirt that may be more difficult to budge.
VICHY Dercos Anti-Dandruff - Normal to Oily Hair Shampoo 200ml

Christophe Robin Cleansing Purifying Scrub with Sea Salt (250ml)

Kérastase Elixir Ultime Bain Shampoo
Wash your hair less, gradually
Now that you're using the correct products and method, let's talk about the regularity of your regime. First things first - don't rush it! Extend the days between hair washing slowly, to help your hair and natural oil levels get used to the change. There's no hard and fast rule, so see what works for your hair, working your way from every day, to every two days, to twice a week. As time goes on, you'll be able to wash your hair less and less.
Dry shampoo
If you feel like your hair is too greasy to leave the house, but you're trying to stay strict to your new haircare regime - dry shampoo will save the day. A lifesaver at a festival, or when you're in a rush, dry shampoo revitalises the hair while minimising the look of greasiness. Simply spray onto the hair from a distance, focusing on the roots. Then, brush it through and watch any whiteness disappear.
What's more, dry shampoo helps you to go longer without using shampoo. This will let you stick to your new hair wash routine for longer, so it really isn't cheating! Giving you more time between washes, the mist will help you to train your hair more effectively. Simply spritz the roots if you feel like you need a pick me up.
Living Proof Perfect Hair Day (PhD) Dry Shampoo 92ml

Moroccanoil Dry Shampoo Light Tones 205ml

OUAI Super Dry Shampoo 127g

KLORANE Dry Shampoo with Oat Milk 150ml

Living Proof Perfect Hair Day (PhD) Dry Shampoo 198ml
Give your locks a deep conditioning
Many people think that greasy hair doesn't need to be deep conditioned, as it's already oily enough - but this simply isn't true! Deep conditioning can help your hair get back on track, so don't be afraid of extra hydration if you want to wash your hair less.
Apple Cider Vinegar is famous for its ability to calm and rebalance scalps, so keep an eye out for any products that contain it. The ingredient is also great for anyone who experiences an itchy, dry or irritated scalp. Working to calm the inflammation, Apple Cider Vinegar can even help to clear up Dandruff, so it'll quickly become your new best friend.
OGX Clarify & Shine+ Apple Cider Vinegar Conditioner 385ml

Garnier Ultimate Blends Hair Food Banana 3-in-1 Dry Hair Mask Treatment 390ml

Shea Moisture Jamaican Black Castor Oil Strengthen & Restore Treatment Masque 340g
Stop touching your hair!
We all know how tempting this can be, but try not to touch your hair. The regular contact between your warm fingertips and hair creates oil, leaving your hair looking greasy. Tieing up your hair more often is an easy fix, you're less likely to touch it and the style also helps you hair from getting greasy for longer. An up-do doesn't have to be boring; style your hair into an elegant and sleek looking appearance with the invisibobble Waver Set. In collaboration with British jewellery designer Rosie Fortescue, the stunning, embellished bow will transform your usual ponytail.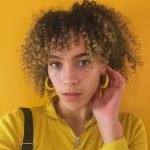 As a haircare obsessive, I'm always on the lookout for new products and methods that will define my crown. I can never stick with a hairstyle for too long, and I love to pair minimal makeup with a bold lip. I specialise in haircare, with a mission to make all hair types and textures look and feel fantastic. If you're after a new routine or product – I'm your girl, I've tried every haircare challenge and all the curl creams I can get my hands on. I couldn't live without my wash-and-go routine, and I follow the Curly Girl Method religiously. Unable to find my perfect salon, I've always cut, braided and dyed my own hair, working as a freelance hairdresser since 2016. Although I'm a long-time fanatic, I've been writing about beauty since 2019, working with haircare specialists from Cantu, Boucleme and Mielle Organics to uncover the best tricks and tips. Felicia Leatherwood is my haircare guru, and Scary Spice is my all-time icon.