Though our eyes don't change or grow as we age, the skin around them definitely does and can be one of the biggest tell tales of our age, lifestyle or a bad nights sleep. Fine lines and wrinkles or 'crows feet' around the eye area are one of the biggest concerns for all consumers along with puffiness and dark circles and are all more common around the eyes due to the skin on this area being thinner and more fragile and therefore more prone to dryness and fluid retention which causes 'bags' underneath. Specially formulated for this delicate skin, eye creams are targeted to brighten, firm and hydrate the eye area, to leave you looking younger and more awake.
Why do you need a cream specifically for the eye area?
As the skin under the eyes differs from that on the rest of the face, it is important to use a cream or serum specifically designed for this delicate area. Eye creams are formulated to often be thicker and more sensitive than regular face creams and contain the correct ingredients and amounts to target concerns such as wrinkles, dullness and puffiness without irritating the skin or eyes.
What makes a good eye cream?
Collagen is a naturally occurring protein in the skin, made up of amino-acids. It is responsible for maintaining the skin's elasticity and keeping it looking fuller, firmer and smoother. As we age our collagen production tends to decrease; this can also be affected by our environment and lifestyle choices such as smoking which rapidly depletes our collagen.
A good eye cream contains all of the ingredients needed to help stimulate and maintain healthy collagen production to keep the skin looking youthful. Look out for ingredients such as:
Retinol: Encourages cell turnover, helping the skin to produce collagen at a healthy rate and reduce fine lines and wrinkles. Read more about retinol here.
Hyaluronic Acid: Holds up to 1000x its weight in water and penetrates deep into the skin to hydrate all layers, plumping the complexion. Read more about Hyaluronic Acid here.
Ceramides: Effective in locking in moisture and preventing water loss to keep the skin hydrated, essential for healthy collagen production.
Vitamin C: Encourages collagen production, is high in antioxidants and protects against environmental aggressors which can contribute to dryness and under eye circles. Read more on why you should add Vitamin C to your beauty regime here.
Caffeine: Stimulates circulation which helps to move fluid underneath the eyes, reducing puffiness and dark circles.
Peptides: Help to reduce inflammation which can contribute to the appearance of puffy eyes or 'bags' under the eyes.
SPF: Sun damage can prematurely age the skin and damage it's natural collagen production. Apply an SPF all over the face daily to keep skin healthy and protected.
What are the best anti-ageing eye creams?
We have picked out some of our top wrinkle reducing and brightness boosting eye creams on LOOKFANTASTIC packed full of the above ingredients that will leave the skin around your peepers looking plump, smooth and youthful.
1.

Filorga Optim-Eyes Intensive Revitalizing 3-in-1 Eye Contour Cream

Filorga Optim-Eyes Intensive Revitalizing 3-in-1 Eye Contour Cream

Targeting all of the visible signs of ageing, this Optim-Eyes Eye Contour Cream by Filorga brightens dark circles, de-puffs and smooths out fine lines. The formula contains toning peptides that help to reduce inflammation to leave the eyes looking more awake, and Hyaluronic Acid to plump out the skin smoothly, reducing the appearance of wrinkles.

2.

CeraVe Eye Repair Cream

Fast-absorbing and non-greasy, the eye treatment melts quickly into skin, controlling the release of ingredients to help repair and restore skin's protective barrier. Enriched with three essential Ceramides, Hyaluronic Acid and a Marine and Botanical Complex, the eye cream visibly reduces the look of dark circles and puffiness to leave the eye contour looking brighter and smoother.

 

3.

L'Oréal Paris Revitalift Filler Renew Eye Cream

Designed to offer the same finish as a surgical filler treatment, the L'Oréal Paris Revitalift Filler Renew Eye Cream is a non-invasive cream that absorbs into the deepest levels of the dermis to provide moisture. Skin feels, soothed, softer and looks brighter after use.

4.

Shiseido Exclusive Ultimune Eye Power Infusing Eye Concentrate

Targeting friction damage from rubbing the eyes, this Shiseido Exclusive Ultimune Eye Power Infusing Eye Concentrate strengthens and firms skin that has become sensitive and irritated, improving overall resilience. The fast-acting serum visibly improves puffiness, dark circles and wrinkles as well as instantly making the skin look brighter. 94% of consumers said it visibly improved resilience around the eyes after just one week.

5.

Murad Retinol Youth Renewal Eye Serum

Enriched with Retinol to encourage optimal cell turnover and boost collagen production, this Retinol Youth Renewal Eye Serum by Murad plumps and tones the under-eye skin to leave it looking younger and glowing. The Serum offers 24-hour hydration and is formulated so that it won't irritate even dry skin.

6.

Origins GinZing Refreshing Eye Cream to Brighten and Depuff

Using the energising powers of Ginseng, along with caffeine and anti-inflammatory magnolia extract, this GinZing Refreshing Eye Cream to Brighten and Depuff by Origins is a powerful de-puffing eye cream that works instantly to reduce dark circles. Suitable for all skin types and ultra-moisturising, the cream brightens and smooths the skin to leave it looking more even and awake.

7.

La Roche-Posay Redermic [R] Retinol Eye Cream

Retinol enriched and specifically formulated for sensitive eyes, this La Roche-Posay Redermic [R] Retinol Eye Cream  contains a concentration of retinol and caffeine that won't irritate dry skin and is 100% fragrance free and hypoallergenic. The cream works using Thermal Spring Water to hydrate and rejuvenate; apply the cream in the evening and wake up to brighter and younger looking eyes.

8.

Estée Lauder Advanced Night Repair Eye Supercharged Complex

Estée Lauder's famous ANR Serum but specially altered for the sensitive eye area, this Advanced Night Repair Eye Supercharged Complex targets signs of ageing and fatigue in a luxurious serum. The Serum contains 10X Concentrated Repair Technology that helps to reduce puffiness, along with Hyaluronic acid to hydrate and plump the complexion. Utilising eight hour antioxidant power, the formula protects against environmental aggressors that can contribute towards premature ageing and making eyes appear tired to maintain a youthful look all day long. Shop all eye creams on LOOKFANTASTIC

here

.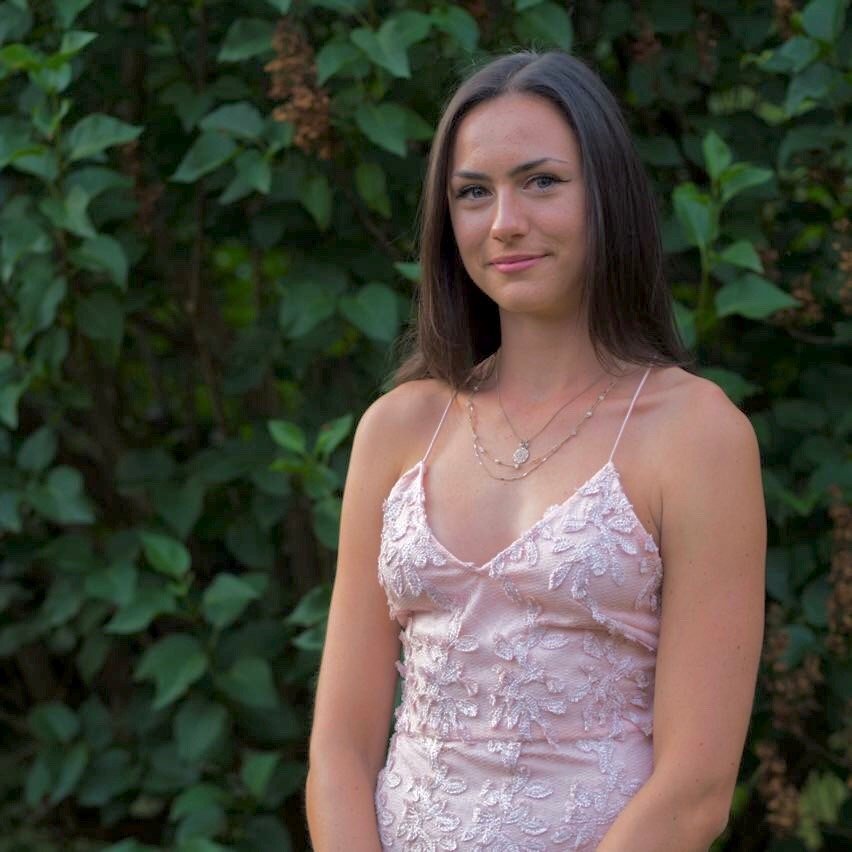 Working with brands at LOOKFANTASTIC for over two years I have developed my knowledge of all things beauty from key skincare concerns to niche makeup tricks and haircare hacks. I have a major passion for finding effective solutions that are easily accessible to everyone so that we can all achieve our best, glowing complexion.