If you suffer from skin sensitivity, it can be difficult to find products that don't irritate or anger your already sore and inflamed skin, especially when it comes to suncare, which naturally contains more chemicals than most skincare due to its UV filters.
Brands such as La Roche-Posay and Vichy however, have been working with dermatologists for years and developing the best sunscreens for sensitive skin that don't cause redness or irritation. Now, more brands than ever are recognising the need to provide sun protection for sensitive skin types, and we have rounded up 10 of our favourites below.
What are the Signs of Sensitive Skin
Sensitive skin varies from person to person, but there are some key signs to look out for, which can you help you self-diagnose if you suffer from any degree of sensitivity.
Skin feels tight or uncomfortable (especially after trying new products)
Sore or sensitive to the touch
Goes red easily
Needs a lot of extra hydration in the colder months
Becomes itchy, red or blotchy after using common irritants like fragrance
Turns red after a hot shower
If you experience any of the above symptoms, it's likely that you do suffer from sensitive skin, which can be easily treated with gentle and minimal ingredient products. However, if you are suffering from severe sensitivity, it's always best to check in with your doctor to see if there is an underlying condition.
Sensitive skin types should always opt for products without common irritants like fragrance, parabens, silicones and sulphates, and always make sure to check that it has been dermatologically tested, which means the product has been reviewed by a skin specialist.
Our Top Picks of the 10 Best Sunscreens for Sensitive Skin
Best Facial Sunscreens for Sensitive Skin
Darphin Intral Environmental Lightweight Shield
First up is Darphin's Intral Environmental Lightweight Shield, which has an SPF of 50; one of the highest factors you can buy. Specially formulated for sensitive skin, it contains a blend of wheat proteins and mineral UV filters to form a breathable shield over the skin. The whole Intral collection from Darphin is perfect for sensitive skin as it helps to reduce redness, irritation and dehydration.
Why we love it: 

Reduces redness while protecting skin
La Roche-Posay Anthelios UVMune 400 Invisible Fluid SPF50+
Keep sensitive skin calm and protected with this high-protection sun cream, designed to protect against UVA, UVB and ultra-long UVA rays. Now equipped with exclusive filter MEXORYL400, the daily SPF is water, sweat and sand-resistant to ensure a broad-spectrum shield against the likes of sun damage.
Why we love it: 

Sweat and sand resistant - perfect beach buddy!
SkinCeuticals Mineral Radiance UV Defense SPF 50
If you have a little dullness alongside skin sensitivity, you will love the SkinCeuticals Mineral Radiance UV Defense SPF 50. Adding a little glow to your complexion, the sunscreen is completely mineral-based (and so better for the environment) and shields against both UVA and UVB rays so your skin stays protected, healthy and hydrated. Free from chemical filters, it's also suitable for combination complexions.
Why we love it: 

Adds a glow while shielding against UVA and UVB
REN's Clean Screen Mineral SPF30 Mattifying Broad Spectrum Face Sunscreen
Bask in the warm sunshine guilt-free with REN's Clean Screen Mineral SPF30 Mattifying Broad Spectrum Face Sunscreen; a silicone-free formula composed of naturally-derived ingredients, that offers broad-spectrum UVA/UVB and blue light defence. Formulated for daily use, it's gentle on even the most sensitive skin types and is absorbed in a flash without leaving behind a sticky residue or ashy cast.
Why we love it: 

Can be used daily, even on sensitive skin
Avène Very High Protection B-Protect SPF50+ Sun Cream for Sensitive Skin
Give sensitive skin the protection it deserves with this 3-in-1 sun cream, fortified with high SPF50 for strong defence against UV rays. Enriched with the brand's thermal spring water, the hardworking formula helps to protect the skin while soothing and hydrating stressed areas, leaving you feeling calm and comfortable.
Why we love it: 

Calms and hydrates whiles it protects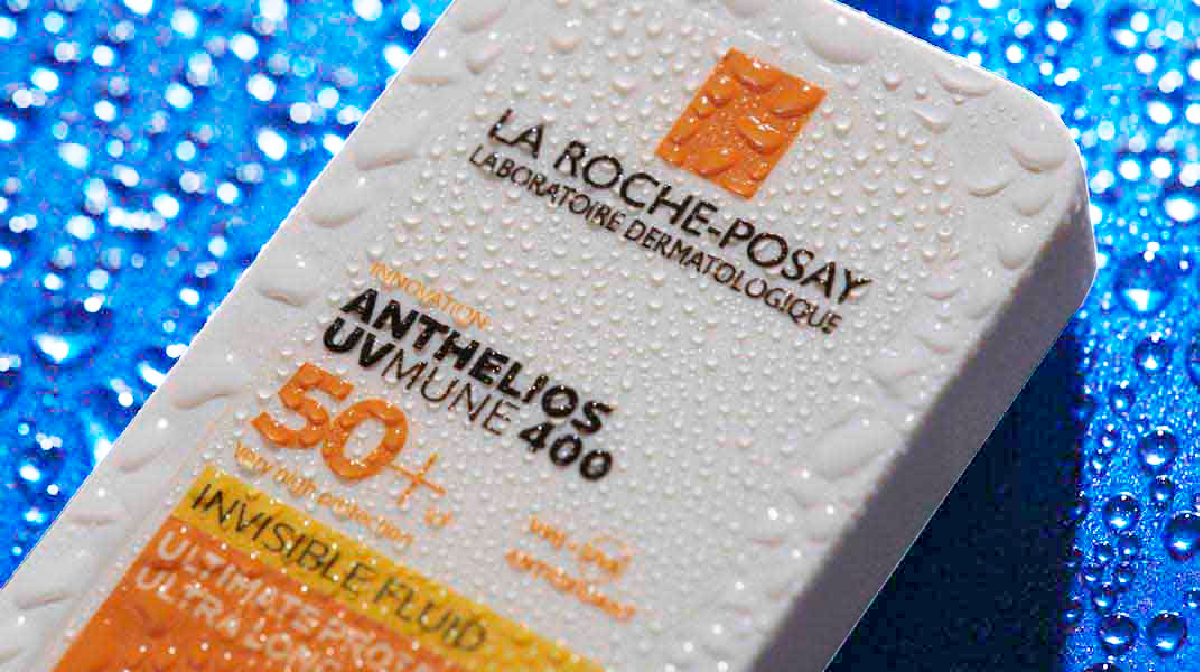 Advice
Our expert SPF guide for every skin type
Whether you're worried about breakouts, excess oil, sensitivity or not meeting your moisture needs, we have the expert's SPF top picks to keep your skin cool, calm and cared for this summer.
Best Body Sunscreens for Sensitive Skin
Ultrasun SPF 30 Family Lotion
Ultrasun's SPF 30 Family Sun Lotion is an ideal sunscreen to take with you on holiday as you can use it on all family members, including those with sensitive skin. Free from perfume and preservatives, it's ideal if you also suffer from prickly heat as its non-irritant formula won't cause any flare-ups.
Why we love it: 

One for all the family
Ultrasun Ultra Sensitive 50+ Very High Protection
Protect even the most sun sensitive skin with Ultrasun Ultra Sensitive 50+ Very High Protection sun care. Featuring long lasting protection after just one application.
Why we love it: 

Great for very pale skin tones needing extra protection
Vichy Idéal Soleil Face & Body Sun Protection Milk
Protect face and body with this all-over SPF by Vichy, a soothing milk formula to help ward off the damaging effects of the sun. The sunscreen is powered by SPF30 and a Mexoryl®XL-based UVA and UVB filtering system, offering high defence against UV rays. What's more, it's suitable for the whole family!
Why we love it: 

Offers high UV protection for the whole family
Holika Holika's Aloe Soothing Essence Waterproof PA++++ Sun Cream SPF50+
Soothe skin that gets stressed in the sun with Holika Holika's aloe-infused sun cream. Suitable for face and body, the efficient formula helps to shield skin from the sun's rays while helping to balance the appearance of sebum oil. Aloe vera helps to moisturise and comfort the skin, leaving you feeling calm and protected.
Why we love it: 

Ideal for sensitive skin that can become oily
Lancaster Sun Sensitive Body SPF50
Repel sun sensitivity with Lancaster's Sun Sensitive Body SPF50. This oil-free sun cream delivers high protection against harmful UVA and UVB rays, visible light and infrared rays. Enriched with the brand's sunsicalm complex, the innovative sunscreen even helps to soothe sensitive skin types with its lightweight, milky formula.
Why we love it:

Lightweight and soothing

Our team of beauty experts cover everything from makeup to skincare, picking out the most effective products from the best brands and latest trends. Stay up to date on everything beauty with the LOOKFANTASTIC blog, and find all your essentials in one place.