When it comes to applying SPF, most of us have made a few faux pas in our life time. We all know that familiar feeling of looking in the mirror after a sunny day and being presented with some rather questionable tan (or burn) lines. More than often, we apply sun cream to the obvious areas, but end up forgetting many of the key hot spots that catch the rays. All parts of our skin are vulnerable to burning, meaning no area should be left unprotected. Say so long to patchy burn and dodgy tan lines this year, and discover our list of all the places that you should be applying sun cream, but most likely aren't.  
Scalp 
There's nothing worse than getting in the shower after a long day in the sun and feeling a sharp, burning sensation as soon as the water touches your head. Whilst your hair, especially if it is thick, can provide some sun protection, any areas of the scalp that are exposed, such as your parting, are extremely vulnerable to burning because they directly face the sun. About 10% of melanomas occur on the scalp because of this increased vulnerability, so although it's easy to forget, it's vital to include scalp SPF into your routine, as well as wearing hats to keep your head cool and block out the sun.* 
Garnier Ambre Solaire Over Makeup Super UV Protection Mist SPF50 75ml

Shiseido Invisible Protective Mist 150ml
Feet and hands  
Your feed and hands are often overlooked when applying SPF, but they are some of the most noticeably painful areas to suffer sunburn. Anyone who has tentatively tried to put socks and shoes over swollen feet or applied aftersun to their blistered hands, knows how important it is not to leave them out of your sun care routine. "During sandal season, feet are exposed to sun much more regularly, but people still forget to apply sunscreen to them" says Dr Morgan Rabach, MD, a board-certified dermatologist and co-founder of LM Medical in New York City. The same goes for your hands, which need extra protection. Using an SPF hand cream is a great way of keeping your palms soft and protected during the hotter weather.   
Lips 
Most of us make sure we apply a lip balm every day, but often we forget how important it is for the formula to include SPF. According to Elizabeth Tanzi, associate clinical professor in the department of dermatology at George Washington University Medical Centre, "skin cancer in this area can be particularly dangerous". Protecting your lips with an SPF balm is a simple and effective way to incorporate sun protection into your normal routine.  
Bondi Sands SPF 50+ Lip Balm - Tropical Mango 10g

Aesop Protective Lip Balm SPF30 5.5g

Elizabeth Arden Eight Hour Cream Skin Protectant & Lip Stick SPF 15 Set
Hair 
Whilst your hair may not be affected in the same way your skin is by the sun, it can still be vulnerable to becoming dry and damaged as a result of prolonged sun exposure. That's why incorporating SPF into your haircare routine might not be as crazy as it sounds, and is a great way of protecting your hairs' natural moisture and keeping it silky soft in all seasons.  
Wella Professionals Invigo Sun UV Hair Color Protection Spray 150ml

Aveda Sun Care Protective Hair Veil 100ml

Phyto Phytoplage Protective Sun Veil (125ml)
Ears 
When applying suncream to your face, it's easy to forget to cover your ears. But for those with short hair, or who wear their hair up, leaving your ears unprotected can have very painful consequences. Research has found that ears are the third most common location for skin cancers, so it's extremely important not to skip over them when applying SPF.**
Ultrasun Face Anti-Ageing Lotion SPF 30 50ml

Ambre Solaire Ultra-Hydrating Shea Butter Sun Protection Cream SPF50 200ml

La Roche-Posay Anthelios Ultra Hydrating Cream SPF 50+ 50ml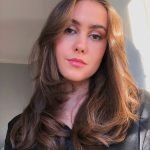 As someone with an affinity for all things beauty, discovering fantastic new products is my not-so-secret obsession. Over the years I've tried and tested a mountains worth of creams, serums and cleansers, finding some of my favourite 'holy-grail' products along the way. However, I'm always on the lookout for more ways to nourish my hair, perfect my dewy base, or enhance my skincare routine. Working as a beauty blogger for over 3 years, I've been lucky enough to collaborate personally with lots of amazing beauty brands including Christian Dior, The Body Shop and Dermalogica. I've used the Dermalogica special cleansing gel religiously since I first got it and their products are some of my ultimate skincare faves. When it comes to cosmetics, NARS Sheer Glow foundation is definitely my go-to - I live for a light, glowy base!