Not just for summer, SPF is a your all year round skincare BFF when it comes to keeping your complexion even, protected and youthful-looking for longer. Although you may not think it, the sun's powerful rays can still cause damage, even through clouds and no matter how low the temperature may be. Though you may be well practised in applying your SPF to the obvious spots, many of us end up forgetting important places that can end up a looking a little bit more red than the rest if unshielded. Whether you're soaking up some winter sun somewhere hot or embracing the crisp autumn weather, discover our list of all the places that you should be applying sun cream, but most likely aren't.  
Scalp 
There's nothing worse than getting in the shower after a long day in the sun and feeling a sharp, burning sensation as soon as the water touches your head. Whilst your hair, especially if it is thick, can provide some sun protection, any areas of the scalp that are exposed, such as your parting, are extremely vulnerable to burning because they directly face the sun. About 10% of melanomas occur on the scalp because of this increased vulnerability, so although it's easy to forget, it's vital to include scalp SPF into your routine, as well as wearing hats to keep your head cool and block out the sun.* 
Non-greasy and hypoallergenic, the grüum SPF50 Face Sunscreen is perfect for the sensitive scalp area. The lightweight formula absorbs quickly into the skin, providing high UVA and UVB protection.
Feet and hands  
Your feed and hands are often overlooked when applying SPF, but they are some of the most noticeably painful areas to suffer sunburn, with the hands exposed all year round. Anyone who has tentatively tried to put socks and shoes over swollen feet or applied aftersun to their blistered hands, knows how important it is not to leave them out of your sun care routine. "During sandal season, feet are exposed to sun much more regularly, but people still forget to apply sunscreen to them" says Dr Morgan Rabach, MD, a board-certified dermatologist and co-founder of LM Medical in New York City. The same goes for your hands, which need extra protection. Using an SPF hand cream is a great way of keeping your palms soft and protected during the hotter weather.   
Lips 
Most of us make sure we apply a lip balm every day, but often we forget how important it is for the formula to include SPF. According to Elizabeth Tanzi, associate clinical professor in the department of dermatology at George Washington University Medical Centre, "skin cancer in this area can be particularly dangerous". Protecting your lips with an SPF balm is a simple and effective way to incorporate sun protection into your normal routine.  
The Bondi Sands SPF 50+ Lip Balm - Tropical Mango coats your lips in a high factor 50 level of protection, helping to keep them soft and shielded, promoting healthier skin and keeping them looking full and smooth. Enriched with a sweet mango scent and nourishing shea butter, the balm transports the senses to hotter climes no matter what the weather where you are.
Hair 
Whilst your hair may not be affected in the same way your skin is by the sun, it can still be vulnerable to becoming dry and damaged as a result of prolonged sun exposure, both in the summer and in the winter months. That's why incorporating SPF into your haircare routine might not be as crazy as it sounds, and is a great way of protecting your hairs' natural moisture and keeping it silky soft in all seasons.  
Ears 
When applying suncream to your face, it's easy to forget to cover your ears. But for those with short hair, or who wear their hair up, leaving your ears unprotected can have very painful consequences. Research has found that ears are the third most common location for skin cancers, so it's extremely important not to skip over them when applying SPF.**
A bestseller in the sun cream category, the La Roche-Posay Anthelios UVMune 400 Invisible Fluid SPF50+ Sun Cream is an ultra-lightweight, long-lasting formula that is suitable for the most sensitive skin types.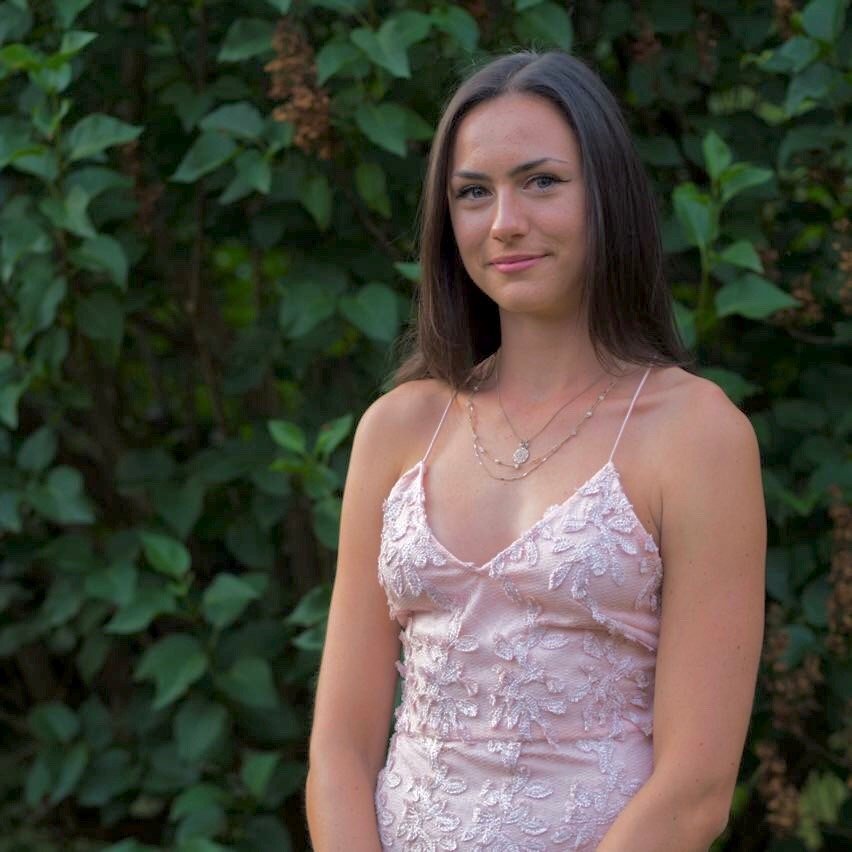 Working with brands at LOOKFANTASTIC for over two years I have developed my knowledge of all things beauty from key skincare concerns to niche makeup tricks and haircare hacks. I have a major passion for finding effective solutions that are easily accessible to everyone so that we can all achieve our best, glowing complexion.