When it comes to bestselling fragrances, it's fair to say that Armani have earned their position as one of the most iconic brands in the category. From the world-famous Sí Eau de Parfum, to the woody scent sensations of Armani Code and the newest addition to the range, the My Way Parfum, there's an Armani fragrance for every personality and occasion. But which one is best for you? Discover the expert suggestions from the Armani team themselves.
"Giorgio Armani's vision for fragrance was to utilise the expertise of master perfumers to create timeless scents that never go out of style. A blend of the most noble and carefully selected materials create the unique Armani signature, simple yet extremely sophisticated. Read more to discover some of the iconic fragrances by Giorgio Armani".
Ambassador for the brand's new perfume, the My Way Parfum, actress, Sydney Sweeney shares her thoughts on what the Armani woman represents to her:
"The Armani woman to me is bold, independent, confident, and fearless. When I am wearing MY WAY I feel like I am putting on my armour, ready to explore the day whenever I'm wearing it."
The best Armani fragrances
Armani Giorgio Armani Exclusive My Way Parfum
The latest in Armani's range of irresistibly feminine fragrances and exclusive to LOOKFANTASTIC, the My Way Parfum exudes romance and adventure. A delicate blend of bergamot, floral tuberose and a base of cedarwood, the scent makes the perfect signature for the modern woman.
Discover the notes of the My Way Parfum with Sydney Sweeney
"My Way Parfum makes me feel joyful and alive. It is a fresh fragrance, and it encapsulates the experiences and travels that I've made" says Sydney Sweeney. "I have always tended to try to create environments with a scent, memories that you can almost touch, and feelings you can evoke through scents. I have been very consistent with my love of vanilla and florals, campfires, and home, so MY WAY was a beautiful mixture of everything I have loved for a long time" she adds.
Sydney's favourite note: "I love Vanilla because it is everywhere in my life. I have vanilla candles, and I love eating anything with vanilla in it".
Armani Sí Eau de Parfum
"Sì is a modern Chypre fragrance, distinctive yet creamy and catches attention. Fresh, green and addictive in its initial impression with the subtle sweetness of blackcurrant nectar create a radiant yet delicate aroma. Woody notes of amber and oakmoss add warmth and sensuality which compliments the exquisite honey hues of rose de mai & soft freesia. Armani Sì is a timeless floral fragrance that embodies elegance and sophisticated femininity".
"Armani Sì is Giorgio Armani's tribute to modern femininity, an irresistible combination of grace, strength and independent spirit. "Sì is Italian for 'yes' and the Sì woman has the confidence to say yes to the values that define her".
Armani Code Parfum
"Strong yet sensitive, Armani Code Parfum reinvents the olfactory signature of the original ARMANI CODE fragrance. Retaining its woody aromatic, sensual identity, Armani Code Parfum captures the ARMANI CODE quintessence. Crafted as a statement bottle with a unique, rounded-square shape, the new ARMANI CODE bottle reimagines the design of the original fragrance".
"Aromatic top notes of bergamot and powerfully masculine base notes including seductive tonka bean create a  deep yet fresh encounter. modernised with a new aromatic infusion of iris at the heart for a modern sense of masculinity".
Armani My Way Eau de Parfum
"MY WAY is one of the latest additions to the Giorgio Armani fragrance portfolio inspired by the genuine search for meaning and authenticity that lies outside oneself, ultimately creating a more profound way of being.  A fragrance for a new generation, MY WAY encapsulates curiosity and connections".
"MY WAY is a contemporary floral fragrance with a fusion of white flowers at its heart. The fragrance is composed of the finest natural ingredients. The tuberose heart is extracted using molecular distillation, allowing the perfumers to select the creamy, velvety facets tailor-made for MY WAY. The orange blossom note is extracted in Egypt using an innovative, exclusive and entirely natural enfleurage process, whose cold extraction method infuses the orange flowers in orange essence. The artisanal approach finally translates in the manual weighing and blending of the fragrance's concentrate in Grasse creates pure, highly-refined notes with enhanced radiance and naturality".
Armani Si Passione Eclat Eau de Parfum
A twist on the bestselling Si Eau de Parfum, the Armani Si Passione Eclat fragrance turns up the passion with notes of zesty bergamot and a floral heart of centifolia and damask rose. White musk in the base give the perfume the same charm as the original fragrance, housed in a fiery red, sleek bottle that stands out on any beauty shelf.
Armani Acqua Di Gio Homme Eau de Toilette
Packing a fruity punch with top notes of green tangerine and zesty lemon and lime, this fresh and energetic fragrance for him is perfect for the busy man. Finished with aromatic notes of nutmeg, coriander and oakmoss, the truly unique blend will turn heads no matter where you go.
Armani Stronger With You Eau de Toilette
Part of the With You collection by Armani. The Stronger With You Eau de Toilette opens with spiced notes of cardamom and pink pepper that instantly capture the attention. A heart of sage and base of vanilla and crystallised chestnut give the fragrance it's empowering and fiercely feminine finish.
Armani Diamonds Eau de Parfum
A true classic, the Armani Diamonds Eau de Parfum is sure to become any girls best friend. Luxurious and sparkling, the perfume blends sweet notes of lychee, raspberry, rose and lily of the valley with rich vetiver and amber for a modern and elegant finish.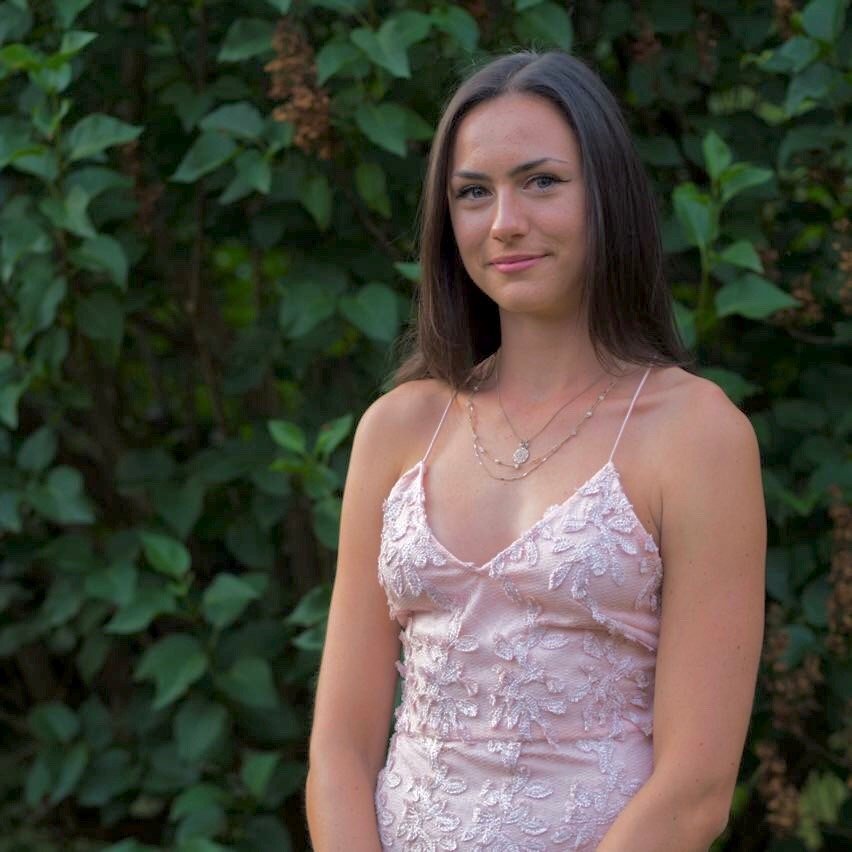 Working with brands at LOOKFANTASTIC for over two years I have developed my knowledge of all things beauty from key skincare concerns to niche makeup tricks and haircare hacks. I have a major passion for finding effective solutions that are easily accessible to everyone so that we can all achieve our best, glowing complexion.