Arguably one of the most important skincare ingredients, SPF protects the skin from harmful UV rays from the sun. Not only can these rays cause premature ageing, they also have more serious irreversible effects such as burning and skin damage which can lead to skin cancer. Despite the clouds and grey skies, the sun's powerful rays are able to reach us and cause damage even in the winter months, with winter sun being scarily deceiving. This is why it's important to use an SPF on your face all year round; the area of your body that's often not covered by closing and therefore more exposed to the rays, your face is particularly vulnerable to sun damage and needs to be protected.
Applying SPF doesn't have to mean using a sun cream every day of the year (though this is definitely one way to stay protected!). Shielding ingredients are now common in all base skincare and cosmetics products and can be easily incorporated into your routine to save you time short term and wrinkles in the long run!
The best SPF Moisturisers
A great way to get your daily dose of SPF no matter what you have planned is through your moisturiser. Applying SPF straight to your skin helps keep it protected whether you choose to apply makeup or not.
Elizabeth Arden Eight Hour Cream Intensive Daily Moisturiser For Face Spf 15
Part of their Eight Hour range, the Elizabeth Arden Eight Hour Cream Intensive Daily Moisturiser offers up to eight hours of moisture and protection for your skin. The ultra-hydrating formula shields the skin not only from UV rays, but also from the effects of extreme weather conditions to keep it healthy and supported all year round.
Clinique Superdefense Moisturizer SPF 25
Lightweight but intensely nourishing, the Clinque Superdefense Moisturizer SPF 25 fights the existing signs of ageing on the skin, whilst protecting against further lines and wrinkles caused by sun exposure and environmental aggressors. The effective formula guards against both UVA and UVB rays to leave your skin looking radiant and smooth. Free from oil, the moisturiser is long-lasting and resists both humidity and sweat, perfect for staying protected in the summer months.
Elemis Pro-Collagen Marine Cream SPF30
This best-selling anti-wrinkle cream by Elemis harnesses the power of Ginkgo Biolba to increase skin elasticity for a younger looking complexion. The SPF 30 in the Cream defends the skin against UVA and UVB rays and is quickly absorbed without leaving behind any streaks or residue.
Shop all SPF Moisturisers on LOOKFANTASTIC.
The best SPF Primers
Protect and enhance your base at the same time with an SPF Primer.
NARS Cosmetics Radiance Primer SPF 35
The NARS Cosmetics Radiance Primer SPF 35 will add a luminous glow from within to revitalise dull skin and smooth the complexion before makeup application. This lightweight and oil-free formula contains SPF 35 that will keep your skin shielded from sun damage, leaving it glowing and healthy.
Lumene Invisible Illumination [Kaunis] Instant Glow UV Primer SPF 30
From Finnish skincare brand Lumene, the Invisible Illumination [Kaunis] Instant Glow UV Primer SPF 30 uses wild Arctic plant extracts to deeply hydrate and brighten the complexion. The broad spectrum SPF in the Primer protects the skin all day long.
ARK Skin Essential Skin Protector SPF30 Primer
Lightweight and fast absorbing, the ARK Skin Essential Skin Protector SPF30 Primer is a natural formula that offers effective results. The Primer creates a smoother and more even base for your foundation to glide onto, whilst offering SPF 30 to prevent skin damage.
The best SPF Foundations
Complete your complexion routine with an SPF Foundation for a veil of coverage that will cover you against sun damage!
MAC Studio Fix Fluid SPF 15 Foundation
A cult favourite in the beauty industry, the MAC Studio Fix Fluid SPF 15 Foundation is unrivalled when it comes to long-lasting and flawless coverage. The oil-controlling foundation not only leaves your complexion glowing and photo-ready but also offers a veil of protection against the sun's rays to keep your skin healthy.
Armani Power Fabric SPF 25 Foundation
Available in a range of shades to suit all skin tones, the Armani Power Fabric SPF 25 Foundation is a highly pigmented formula that will help prevent fine lines, wrinkles and dark spots caused by sun exposure. The SPF 25 Foundation delivers even and full coverage, guarding the whole face from UV rays and environmental aggressors.
L'Oréal Paris True Match Liquid Foundation with SPF and Hyaluronic Acid
Lightweight and natural looking, the L'Oréal Paris True Match Liquid Foundation with SPF and Hyaluronic Acid combines makeup and skincare as one. The intensely hydrating formula contains Hyaluronic Acid that delivers hydration deep into the skin to keep the complexion plump and healthy, whilst Vitamins B2 and B5 shield against pollutants in the atmosphere. The Foundation also contains SPF 17 the provide protection against the damaging effects of the sun.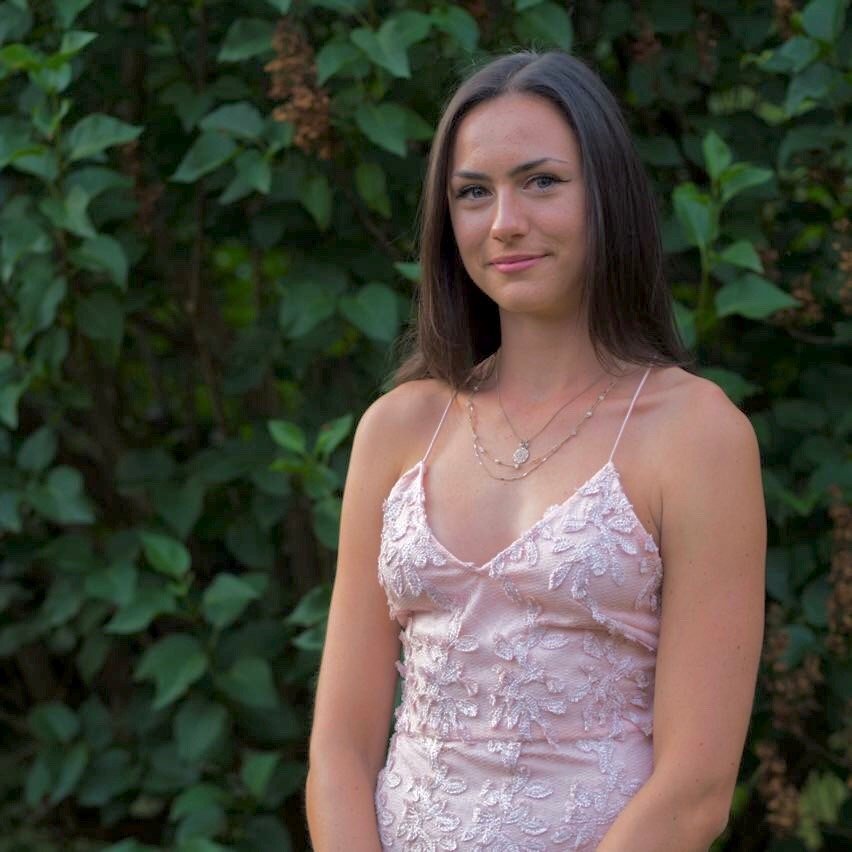 Working with brands at LOOKFANTASTIC for over two years I have developed my knowledge of all things beauty from key skincare concerns to niche makeup tricks and haircare hacks. I have a major passion for finding effective solutions that are easily accessible to everyone so that we can all achieve our best, glowing complexion.