When it comes to Vitamins, Vitamin C is probably the one we are all most familiar with, having being told since childhood that you can find it in Oranges and that it's good for the immune system. Also now a hugely popular skincare ingredient, Vitamin C offers a wide variety of benefits when applied topically (although we still recommend eating your 5 a day):
It's a powerhouse of antioxidants. Vitamin C contains antioxidants that have been proven to help fight cancer, and protect against damage and free radicals.
It encourages collagen production, the protein in skin that keeps it looking plump, young and wrinkle free.
It protects against environmental aggressors.
It keeps skin looking glowing and awake helps even out the skin tone by reducing pigmentation, a key cause of dark spots.
It helps maintain a bright and glowy complexion!
We've put together a list of the best Vitamin C enriched products for all key skincare concerns.
Best for brightening
Designed to not only brighten but also target and prevent skin ageing, the Murad Vita-C Glycolic Brightening Serum fight oxidative stress, hyperpigmentation and dullness to give you a brighter, balanced complexion. The formula helps with all major concerns including firming, dark spots from both ageing and sun damage and contributes to the overall health and hydration of the skin. The Serum uses Glycolic Acid, an exfoliant to gently remove the top layer of dead skin to allow the reparative Vitamin C to reach the healthy skin below. Free from any fragrance, the serum won't irritate the skin and is suitable for all skin types.
Best for the under eyes
The under eye area is one of the most vulnerable to darkening and looking a little lacklustre when we're tired and can be host to a number of different shades and colours from small veins underneath the skin. Being the most delicate area of skin on our bodies and 10 times thinner than the skin on the rest of our face, it is prone to dryness and premature ageing, therefore it's important to use a product specifically for under eyes.  The Dermalogica Biolumin C Eye Serum helps to target common concerns such as fine lines and dark shadows, that can form as a result of anything from a lack of sleep to continued eye movement or even staring at a screen for too long, without irritating the delicate skin around the eyes. Too much Vitamin C  may irritate the skin and create an unstable formula, Dermalogica have created an ultra-stable form of Vitamin C that delivers deep into the layers of the skin without irritation to firm, hydrate and brighten.
An added touch of luxury on top of your glowing base, the Murad Vita C Eyes Dark Circle Corrector is infused with Gold as well as a healthy dose of the powerful Vitamin to brighten the under eye area and banish any uneven tones in as little as two weeks. The correcting treatment helps to lighten pigmentation whether purple, red or brown for a look that appears more radiant and energised. The formula also contains both Red and Brown Algae which work to reduce puffiness and calm any inflammation for a smoother, even complexion, whilst light-reflecting micro-minerals mask dark areas. Using one of the most traditional ingredients to soothe the eye area, the Corrector also contains Cucumber extract for a cooling slice of hydration.
Best wake up the skin
Our Brand of the Month this month, PIXI is our go to for brightening and waking up the skin. Their Vitamin C Sheet Mask contains Caffeine extract to help awaken, firm and reduce puffiness. The energising mask is covered in the active serum that contours perfectly to the face, supplying the whole complexion with the nutrient rich ingredients. Perfect for a quick skin pick me up before a video meeting or supermarket run alongside your morning coffee! Simply leave the mask to soak into the skin for 20 minutes, remove and massage the excess serum into the face and neck.
Best for locking in Moisture
Simple and straight forward, the INKEY List combines 15% Vitamin C, Hyaluronic Acid and EGF to create this one of a kind Serum. Whilst the Vitamin C brightens and defends against aggressors, the Hyaluronic Acid provides intense levels of hydration to keep the skin looking plump and healthy. The potent peptide, EGF, encourages collagen production, a vital process that slows as we age, resulting in drier, older and more tired looking skin. Boosting these levels is crucial for effective anti-ageing skincare, as this serum works to repair and protect the skin from its deepest layer.
Best for sun protection
This 2-in-1 serum and moisturiser by Indeed Labs works not only to protect against free radicals and pollutants using Vitamin C, but also contains SPF to guard against harmful rays from the sun and prevent any pigmentation and dark spots from forming initially. The fast absorbing formula helps to reduce fine lines and wrinkles and keep any new ones from forming to maintain a youthful, even complexion.
Best for correcting skin tone
This concentrated brightening treatment by Triology will transform your skin in just two weeks, working to even out the skin tone and reduce the appearance of marks and discolouration using pure, active Vitamin C Powder. The Anti-oxidant rich formula not only enhances your skins natural luminosity but also contains Hyaluronic Acid to keep your complexion moisturised, promoting a naturally healthier visage. Expect to see a revitalised and consistent tone across your face after use.
Best for tanning
Specifically formulated for the face, the Vitamins Face Serum by tanning brand St. Tropez is designed to give the skin all of its daily hydration and nourishment with an added sun kissed glow. The Serum uses kind to skin ingredients such as Green Mandarin and Hyaluronic Acid to help achieve a naturally fuller, healthy complexion, whilst adding a subtle bronzed effect that develops over 4-8 hours to enhance your natural skin tone.
Shop the full range of Vitamin C products on lookfantastic here.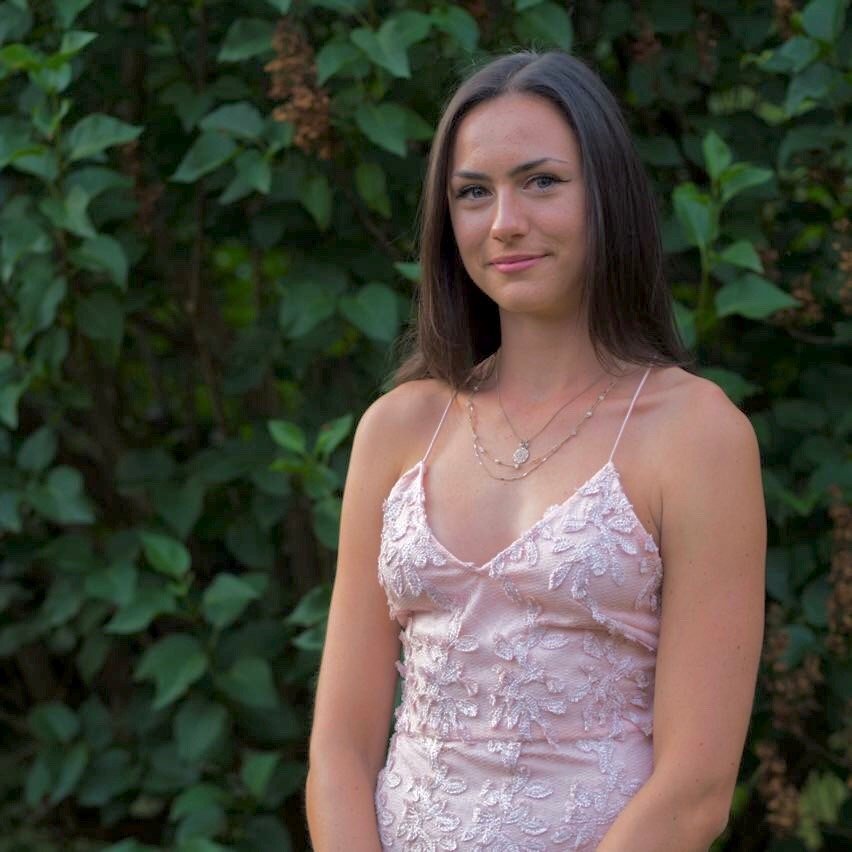 Working with brands at LOOKFANTASTIC for over two years I have developed my knowledge of all things beauty from key skincare concerns to niche makeup tricks and haircare hacks. I have a major passion for finding effective solutions that are easily accessible to everyone so that we can all achieve our best, glowing complexion.