With so many new products coming onto the beauty scene promising to be the next best thing for your skin, we understand that skincare can be quite confusing at the best of times. Whilst you may already have your skincare routine nailed down, you may be missing a trick if you aren't already using a face serum. Here we will be arming you with all the information you need to find the perfect face serum for your skin type or skin concern.  
What is a face serum? 
A face serum contains a high concentration of active ingredients to target a range of skin types and their specific needs such as anti-aging, blemishes and dullness. Many serums contain Hyaluronic Acid, Vitamin C or Glycolic Acid that penetrate into the epidermis instead of sitting on the surface of your skin. Serums are available in a range of different formulations, including ultra light creams, oils and gels. 
Is face serum the same as moisturiser? 
You wouldn't be alone in thinking that serum is a moisturiser, however face serum is a stand alone product that you use separately to applying moisturiser. Due to the thin consistency, serum is ideal for layering with other products. For best results, apply serum after cleansing, but before moisturising. Typical face moisturisers are generally much richer and work to create a layer on top of your skin to keep the goodness from your serum in. 
What is the difference between serum and face oil? 
Now that we've established the difference between serum and moisturiser, you may be wondering what the difference is between serum and face oil? Serums are typically water based though many traditional face oils are incorrectly marketed as serums. Water based serums penetrate the skin, whereas face oils remain on the surface. 
How often should I use my serum? 
Use your serum everytime you carry out your regular skincare routine. Massage a pea-sized amount of serum into your face and down your neck, leave for a few seconds to soak in before proceeding with your moisturiser of choice. 
Are serums good for your face? 
Serums are targeted skincare products that can revitalise your skin after just one use. Read on to discover some of the benefits.... 
Serums for acne prone skin 
Serums that contain Vitamin C, retinol and salicylic acid are brilliant for those with acne prone skin as the aforementioned ingredients work as antioxidants whilst reducing inflammation.  
Serums for dry skin 
If you have dry skin, look for serums containing Vitamin E, hyaluronic acid or glycolic acid to help boost hydration and plump dehydrated skin. 
Serums for brightening your face 
To help brighten your complexion, choose a serum with ferulic acid to help make the skin look smoother and brighter. 
Face serum: Our top picks 
The Elizabeth Arden Prevage Face Advanced Anti-Aging Serum is infused with a re-engineered idebenone formula which is the most effective antioxidant on the market. This potent anti ageing serum works to reduce the appearance of fine lines and wrinkles whilst reducing redness and sun damage. Pretty magical stuff! 
Face serum for anti ageing benefits 
For a total treat for your skin, the Dr Dennis Gross Skincare Skincare C + Collagen Brighten and Firm Vitamin C Serum is a weightless gel-serum that targets the visible signs of ageing. Enriched with Vitamin C 3-O C Technology with Collagen Amino Acids to brighten and smoothen the appearance of your skin, the results will speak for themselves and you'll notice a more radiant and firm complexion. 
Face serum with retinol 
For a real innovation in face serum, discover the Crystal Retinal 1™, Medik8's latest innovation in vitamin A. Formulated with 0.01% stabilised retinal, a powerful derivative of vitamin, retinal can deliver results comparable to clinical-grade vitamin A up to 11 times faster than classic forms of retinol.
Face serum for reducing redness 
Looking for something extra special? The 111SKIN Rose Gold Radiance Booster is infused with Rose Flower Water and 24K pure Gold. Rosa Flower Water has an anti-inflammatory effect, cooling any irritation and reducing any redness. With antioxidant protection, this serum works against environmental aggressors, such as UV rays and pollution. For drier skin types, Niacinamide delivers intense hydration for plump healthy looking skin.
Face serum with probiotics
For a complete complexion balance, opt for the Gallinée Probiotic Youthful Serum. The highly concentrated, water-based formula contains both probiotics and prebiotics that balance the skins natural microbiome, keeping it healthy and brighter. The serum absorbs quickly to improve both the skin's texture and tone and also offers youth enhancing benefits, firming the skin and giving it a luminous glow.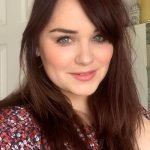 I've been writing about hair and beauty for over 10 years. I am a collector of vintage perfume and my go-to look always includes a bold pink lip! For more, visit https://www.goodgollymisshollie.co.uk