The launch everyone has been waiting for - Dolce&GabbanaBeauty has landed at LOOKFANTASTIC! Adding a touch of luxury to your collection, the brand's range of premium cosmetics and indulgent fragrances are guaranteed to evoke Italian glamour and channel your inner Mediterranean glow. Whether you like sweet and sultry scents or prefer a musky aroma, we've curated the Dolce&Gabbana Luxury Fragrance Guide so you can choose your new staple perfume with ease. 
Velvet Fragrance Collection
We have put our memories and our roots into the Velvet Fragrance Collection, which have the same vibrant, hedonistic heart as Sicily and Italy. With each one, we invite you into our world.- DOMENICO DOLCE AND STEFANO GABBANA
Velvet Oriental Musk
Mixing the traditional blends that are found in Oriental perfumery, Velvet Oriental Musk is made with the finest Italian ingredients and is perfect if you're looking for a seductive scent. With a warm mix of wood and spices, the unisex fragrance opens with notes of Cumin, Saffron and Cardamombefore falling into a floral base of Rose and Cypriol and landing on a distinctive base of Musk, Tonka Bean and Sandalwood. Sweet but sultry, this makes a great staple fragrance for him or her. 
Top notes: Cumin, Saffron, Cardamom 
Middle notes: Rose, CypriolOil 
Base notes: Musk, Ambroxan, Tonka bean, Sandalwood, Cedar 
Velvet Desert Oud
Flood your senses with a taste of the Middle East with Velvet Desert Oud. Opening with a powerful wave of rich smoky tones, the scent is ideal for those who crave mystery and something a little unique. Top notes of Oud mix with a blend of rich Musk before lying on a creamy base of Incense andAmber. The distinctsmoky tones of dark wood and deep amber linger on the skin so you can indulge in the heavy aroma wherever the night takes you. 
Top notes:Oud 
Middle notes:Musk 
Base notes:Incense, Amber 
Velvet Mughetto
Fruity and floral, Velvet Mughetto makes the perfect feminine scent for the modern woman. Opening with sparkling citrus notes of Italian Bergamot, Cassis adds a deep fruity hint whilst Pink Pepper gives the fragrance a spicy floral kick. With a delicate heart of Lily and creamy Magnolia, the iconic scent lies on a milky base of warm Cashmeran Wood and Santal Essence. Housed in a stunning green glass bottle, this makes the perfect addition to any dressing table.  
Top notes: Bergamot, Cassis, Pink peppercorn 
Middle notes: Lily of the Valley, Magnolia, Patchouli 
Base notes: Santal Essence, CypriolEssence, CashmeranWood 
Fruit Fragrance Collection
The Fruit Fragrance Collection is a zesty trio designed to capture a Mediterranean summer in one spritz. Housed in stunning glass bottles with iconic fruit shaped tops, these are great playful scents to add to your collection. 
The idea was to capture the olfactory memories of the Palermo market, where the freshness of citrus intoxicates the Sicilian streets, lulled by the warmth of the Mediterranean sun.  - Jérôme Epinette
Orange Eau de Toilette
Orange Eau de Toilette brings you a sweet aroma of Sicily's citrus groves leaving an indulgent trail of Orange Fruit, freshly picked bouquets and fresh herbs behind. The fragrance bursts open with notes of juicy Sicilian Orange, Calabrian bergamot and Basil before falling into a citrus base of Orange Blossom and Iris. Lying on a powdery base of Amber and Musk, this is the ideal pick-me-up fragrance to boost your mood. 
Top notes: Sicilian orange, Calabrian bergamot, Basil 
Middle notes: Orange blossom, Iris 
Base notes: Amber, Musk 
Pineapple Eau de Toilette
Evoking scents of rich, ripe fruit, the Pineapple Eau deToilette captures the tropical essence and sweet tang using innovative Smell-the-Taste® technology. Sweetened by the Sicilian sun, one spray is guaranteed to transport you to hotter climates and blissful beaches. Opening with a fresh blend of Pineapple and Sicilian Mandarin, the fragrance fuses into a smooth mix of Jasmine before lying on a bed of spicy Vanilla. Unique and subtle, this scent is perfectfor those who crave a citrusy twist. 
Top notes: Pineapple, Sicilian mandarin 
Middle notes: Jasmine 
Base notes: Vanilla 
Lemon Eau de Toilette
Sweeten your senses with the Lemon Eau de Toilette.Opening with classic accords of Sicilian lemon and Calabrian bergamot oils, the scent adds akick of ginger before lying on a luxurious base of Haitian Vetiver to give it an earthly touch. The distinct fragrance is ideal for those who want to reminisce and add a touch of summer their fragrance collection. 
Top notes: Sicilian lemon, Calabrian bergamot 
Middle notes: Ginger 
Base notes: Haitian vetiver 
Shop all Dolce&Gabbana Beauty at LOOKFANTASTIC.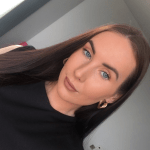 As a beauty fanatic I'm always on the lookout to try and experiment with new products! I've been writing about everything beauty for over 3 years and specialise in skincare so have plenty of tips and tricks to help put blemishes at bay and get your complexion glowing. Whilst being a content writer at LOOKFANTASTIC I've had the opportunity to collaborate with incredible brands including Tom Ford, Dolce & Gabbana and La Mer, taking my understanding of the industry to the next level. In the past I've been a freelance makeup artist and have collaborated with brands including NYX and Revolution Beauty on a personal level, sharing my makeup creations for the world to see. My ride or die brands have to be PIXI, Laura Mercier and Bobbi Brown and I can't live without my trusty MAC Velvet Teddy!