Facial toning has become a viral trend over the past year with everyone wanting to create chiselled cheeks and a sharp jawline without the need for procedures. The introduction of facial tools allows us to do just this, safely and in our own homes! From FOREO to NuFACE, discover the best way to use some of our favourite facial toning devices to achieve the ultimate at-home facelift.  
What is facial toning and how does it work?
Facial toning uses Microcurrent therapy to help achieve a tighter, firmer complexion to all areas of the face. It was first introduced in the 1980's to stimulate facial muscles in people with conditions such as Bell's Palsy and has since been adapted by the beauty industry for an alternative to surgical procedures. The energy created from the Microcurrent is channelled directly into the skin and trains your muscles to tone up. 
What are the benefits of facial toning?
Not only does facial toning provide a safe, at home-alternative to sculpt your facial muscles, it also has a range of other health benefits. The use of Microcurrent therapy boosts circulation within the skin whilst stimulating collagen and elastin production. It also enhances the penetration of skincare products allowing them to work more effectively. On top of this it even stimulates muscle energy which is responsible for processes such as muscle re-education and protein synthesis, who would have thought?! 
Facial toning steps
1. Introduce it slowly into your routine
Although it is perfectly safe, the use of electricalenergy means the procedure should be introduced slowly into your daily regime. Start with a lower intensity and build up to make your skin feel more comfortable with the process. For best results use 5 times a week with a 3-minute session per day, reducing this down to 3 days a week after 60 days. 
2. Choose the right device for you
Despite all toning devices producing the outcome of firmer skin, each product offers different variations to suit your skincare needs. FOREO's new launch of their Bear device comes in two different variations, one with five intensities and one with just three. Both provide an intense sculpting and toning effect by contouringsensitive areas such as the jawline, cheeks, neck and forehead.Another favourite is the NuFACE Mini Facial Toning Device. The portable tool is perfect to use at home or on-the-go to help reduce the appearance of wrinkles and contour skin.  
3. Prep your skin
After choosing the right toning device for your needs, the next step is to prep your skin. Ensure you have thoroughly cleansed with an oil-free cleanser and that your face is completely free from residue. You must avoid oil-based products as these act as a barrier to the electrical current. Once skin has been prepped, apply a conductive gel specially formulated to use with microcurrent devices. Our favourite is theNuFACEHydrating Leave-On Gel Primer. 
Shop all facial firming tools at LOOKFANTASTIC here.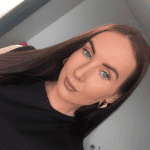 As a beauty fanatic I'm always on the lookout to try and experiment with new products! I've been writing about everything beauty for over 3 years and specialise in skincare so have plenty of tips and tricks to help put blemishes at bay and get your complexion glowing. Whilst being a content writer at LOOKFANTASTIC I've had the opportunity to collaborate with incredible brands including Tom Ford, Dolce & Gabbana and La Mer, taking my understanding of the industry to the next level. In the past I've been a freelance makeup artist and have collaborated with brands including NYX and Revolution Beauty on a personal level, sharing my makeup creations for the world to see. My ride or die brands have to be PIXI, Laura Mercier and Bobbi Brown and I can't live without my trusty MAC Velvet Teddy!