In our current climate of fleeting micro-trends, fast fashion and ever-evolving styles, it can be difficult not to get caught up in the here and now. Amidst viral videos and clickbait hashtags, many forget the cultural and historical contexts of the trends we see resurfacing time and time again.
Undeniably, a huge number of trends that dominate the beauty industry today are derived from Black culture, and indeed from Black beauty icons in the entertainment scene. From innovative professional techniques to uniquely stunning looks, the beauty industry owes much of its artistry to Black culture. Read on to learn more about the origins and inspiration behind some of the trends we know and love today.
Statement nails
One of the most prolific beauty trends of our time that has been trailblazed by Black women is acrylic nails. Brought into the mainstream by 70s disco icons such as Diana Ross and Donna Summers, these intricate and artistic fingertips grew rapidly in popularity through to the 90s. Known for their magnificent manicures, black hip-hop and R&B artists such as Missy Elliott and Lil Kim sported lavish designs and long tips in music videos and red-carpet appearances.
Since then, creative nail art has become one of the most popular beauty trends of our generation. From ornate acrylics to slick polished designs, nail art is seen on runways, in high-fashion magazines, social media pages and of course, everyday life. For decades, Black women have used nail art to express their personality and unique style. Debuting a huge amount of the designs that we see popularised on TikTok and Instagram today, such as pierced nails, rhinestone details and airbrushed designs, they have been the leaders of the manicure moment.
From prismatic pigments to holographic gems, glitter cosmetics has grown into a huge beauty trend. Not only reserved for festivals and costume makeup, beauty enthusiasts are constantly on the lookout for innovative ways to incorporate glitter into their daily looks.
A huge trend in the 90s and early 2000s, glitter makeup and shimmery eyelids were a staple in Nollywood films. A term coined to refer to the Nigerian film industry, the Nollywood scene were the pioneers of the glitterati, and indeed the resurgence of many of the hottest 90s and Y2K trends that we see today – including the classic pop of shimmer.
With characters known for their subtle sheens and frosted shadows, this quintessential look quickly entered the mainstream and has remained popular to this day, where modern versions of the shimmery eye are seen everywhere from social media to high-fashion runways.
In recent years, the art of 'laying your edges' has become a popular and creative way of styling flyaway baby hairs. While favourable amongst celebrities and influencers today, this hairstyle has a far richer history than you may realise.
Popularised by entertainer and civil rights activist Josephine Baker in the flapper girl scene of the roaring 20s, what began as a way of slicking down the hair to make it appear less kinky, transformed into the iconic finger wave. Emblematic of the era, finger waves became the new Black feminine style. Moving into the 50s and 60s, beehives and bumps were accompanied by delicately laid swirls along the hairline. These iconic styles were modernised and re-invented from the 90s onwards, with hip hop icon Missy Elliott rocking the finger wave, and updated bouffant updos with slicked edges becoming a popular choice for young teens.
Over the years, many new ways for laying your edges have been developed, including using a toothbrush, or a stiff bristled comb. What is clear, is that this enduring style remains just as popular as ever!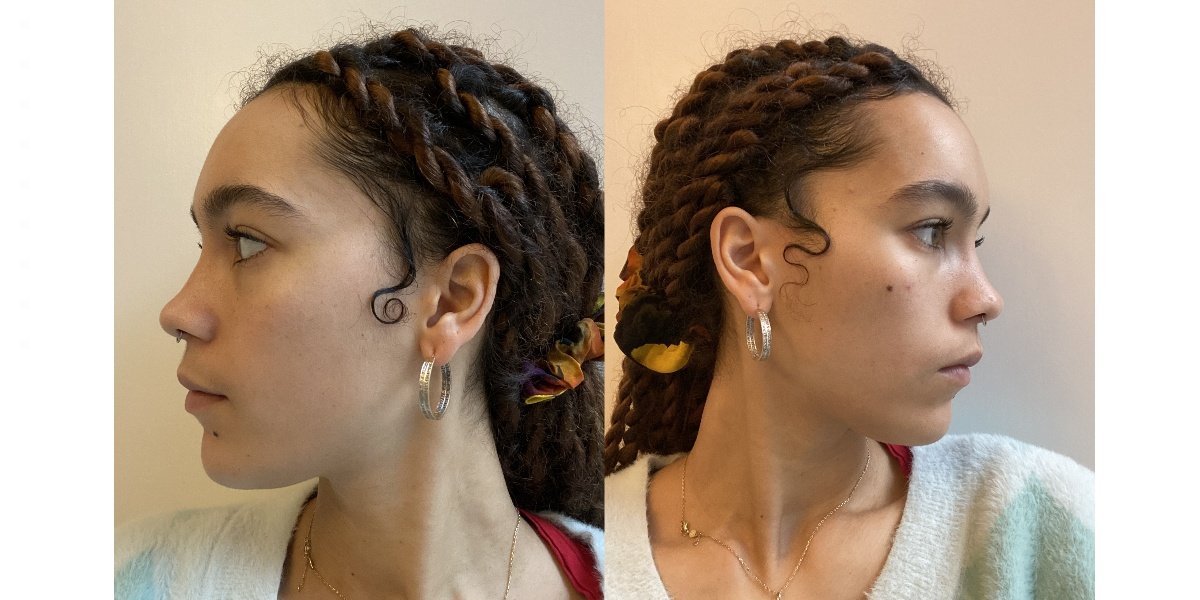 Silk hair wraps
There is a long and rich history behind the use of hair wraps in many African cultures. Worn as traditional attire, headwraps can be styled in different ways to signify a variety of statuses such as wealth, marital status or mourning. Not only this, but silk headscarves and wraps serve a protective function when worn at night to keep hairstyles in place and prevent damage caused during sleep.
Following the trans-Atlantic slave trade, in which headscarves were enforced as a sign of oppression, the 70s saw the headwrap return as a symbol of rebellion, and a celebration of Black beauty. Hair wraps subsequently came into the mainstream during the 90s and 2000s through prominent Black women in the music and entertainment scene such as Erykah Badu and India Arie who paid tribute to the history of Black hair culture.
Today, with many women joining the natural hair revolution, the silk headscarf and bonnet have become essentials in people's washing routines. People are discovering the effectiveness of silk as a material, from pillowcases to bonnets, for keeping locks healthy and damage-free.
Since the release of American teen drama Euphoria in 2019, shimmery, abstract makeup looks that characterised the show took the social media scene by storm. With #euphoria garnering an astronomical 6.2 billion views on Tik Tok, and #euphoriamakeup with 610.4 million, this cosmetic trend is growing by the second. But what many people don't know, is that Black makeup artists were creating the looks that made Euphoria famous decades before the show was released.
Famous for her experimental styles, block colours, bejeweled designs and graphic liners, British makeup artist Dame Pat McGrath has been bringing the ethereal looks of Euphoria to the runway for years. Dubbed the most influential makeup artist in the world by publications such as Vogue, her abstract style has not only made her a legend of NYFW, but has influenced some of the most popular beauty trends we see today. From the return of blue mascara to the popularisation of graphic liner looks, all these styles, whilst brought into the mainstream by Euphoria, can be traced back to Pat McGrath's runway work. And with more people eager to experiment with their style than ever before, it looks like this trend is here to stay.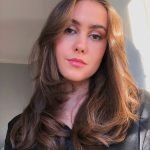 As someone with an affinity for all things beauty, discovering fantastic new products is my not-so-secret obsession. Over the years I've tried and tested a mountains worth of creams, serums and cleansers, finding some of my favourite 'holy-grail' products along the way. However, I'm always on the lookout for more ways to nourish my hair, perfect my dewy base, or enhance my skincare routine. Working as a beauty blogger for over 3 years, I've been lucky enough to collaborate personally with lots of amazing beauty brands including Christian Dior, The Body Shop and Dermalogica. I've used the Dermalogica special cleansing gel religiously since I first got it and their products are some of my ultimate skincare faves. When it comes to cosmetics, NARS Sheer Glow foundation is definitely my go-to - I live for a light, glowy base!