With sandal season upon us, we know we aren't the only ones who want to keep their feet looking gorgeous for Summer. We're sharing some of our tips for getting a beautiful manicure at home.
Home Pedicure Essentials
To keep feet soft and smooth, try out an electronic buffer like this Micro Pedi from Emjoi. Battery operated, just glide its mineral roller over rough skin before jumping in the shower and it will buff it away. It is so simple to use and gives much better results than traditional pumices, thanks to how quick it is. Smooth heels guaranteed!

2.

Try a different way to exfoliate

Rather than scrubbing or buffing, why not try out one of the new beauty trends with a sheet mask for your feet? Based on Korean skincare, the Skin Republic Foot Peel uses Alpha Hydroxy Acids to remove dry, rough skin. Just place your feet into the masks for half an hour and within 7 days, all the dead skin will peel away to reveal beautifully soft skin. Not for the faint-hearted but it gives incredible results!

Once your feet are feeling soft and smooth, then why not treat yourself to the true spa experience at home with a foot spa? This 3-in-1 Action Elle MacPherson Foot Spa even offers vibration massage and includes an aroma -mist diffuser for that zen feeling. Just pop your feet in and enjoy a little soak to relax and cleanse tired feet.

For some intense hydration, follow up your exfoliation and soaking with a foot balm. The Perfect Heels Rescue Balm from ThisWorks uses Lemon and Lavender for a refreshing fragrance. Just massage it into the heels and feet to help prevent cracks or hard skin. We like to pop it on every night before bed to keep your feet in gorgeous condition.

For feet that feel fresh and dry all day long, finish off your pedi with a deodorizing foot gel. The Mavala Deodorising Foot Gel feels fresh and sinks in quickly, to keep odours at bay. This finishing touch will help you feel great and happy to show off your tootsies.

A gorgeous nail varnish always tops off a home pedicure. We love looking for vibrant, tropical shades in the Summertime and more classic reds and burgundies in the Autumn. A the moment, one of our favourites is Deborah Lippman's Gel Lab Pro Colour Nail Varnish, especially in the gorgeous teal 'Splish Splash' Available in gorgeous shades, the formula glides on quickly and evenly thanks to the wide brush and gives a beautiful, high shine finish.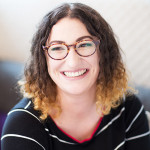 Major fan of scented candles, Make Up brushes and Highlighter. I'm always on the hunt for those Holy Grail products and my dressing table is covered in more beauty products than I like to admit. As an adopted Northerner originally from Brighton, I spend most my days wondering what all this rain is about. My hair isn't grateful for the move. Currently loving:
NIOD Photography Fluid