In recent years, the aesthetics industry has grown enormously. From the popularisation of lip fillers, to tweakments becoming nothing more than a quick trip to the clinic, advancements in aesthetic procedures have made it easier than ever before to make adjustments to your look. But for those who still feel squeamish about going under the needle or knife, is there a way to mimic the benefits with at-home skincare solutions?
If you want the youthful look without the invasive procedures or hefty price tag, we've put together a list of the top ten alternatives to botox and filler that you can try yourself at home - no medical skills required!
If you haven't already seen the, frankly magical, results of this wonder cream, then it's time to create yourself a Tik Tok account. Catapulting to viral status overnight, this product does more than your average eye cream. Perfect for those who suffer from puffy, saggy or swollen undereyes, this firming formula combines a trio of tighteners with peptides to transform and shape your eye contour in minutes, providing dramatic results. If the prospect of tear trough filler gives you the creeps, then the FirmX Eye is perfect for you.
Who needs lip fillers when you can get your plump on with some gloss? Infused with marine filling spheres and atelocollagen, the Too Faced Lip Injection Extreme Lip Gloss gives the illusion of fuller and plumper lips in an instant. The perfect hybrid between moisturising and enhancing, this vitamin-rich formula nourishes and protects your lips from external aggressors, whilst being a needle-free alternative to a more defined pout.
Safer than going under the knife, using a microcurrent device regularly in your beauty routine could be your at-home answer to a (pain free) facelift. Microcurrent devices mimic the natural current of the body, which slows as we age. The device works to tone the skin beneath the surface which in turn, visibly reduces wrinkles, and contours the face, leaving skin looking visibly youthful and supple.
Used in traditional Chinese medicine for centuries, Gua Sha massage therapy works to stimulate the skin, reduce puffiness, encourage blood circulation and lymphatic drainage for a tighter, more youthful complexion. Whilst it may not mimic the instant results of medical procedures, if done regularly, a Gua Sha massage has the ability to re-sculpt the muscles in the face to appear more toned.
The Holy Grail of anti-ageing formulas, retinol is the go-to ingredient for boosting collagen and elastin in the skin. Working underneath the outer layer, retinol helps to plump skin, reducing the appearance of wrinkles and fine lines on the complexion. This potent formula from The Ordinary not only refines pores, but reduces the appearance of wrinkles, and smooths out skin tone. Using a retinol infused serum such as this is a safer, more natural-looking solution to younger-looking skin.
Hyaluronic acid is hailed for its skin plumping and hydrating qualities, and this souped-up serum from Vichy is no different. The deeply nourishing formula has a 'filling' effect on fine lines, whilst locking in moisture all day. If you're looking for a non-invasive alternative for more supple skin, then this serum is the ideal addition to your daily routine.
If you're after something a bit more intensive, but still don't want to go under the knife, then Omorovicza's The Cure is an ideal option for you. This intensive, nine day treatment works to restore skin vitality and luminosity via three concentrated phases. Kicking off with the exfoliation phase, powered by glycolic acid, the treatment then moves into the cell-regeneration phase, delivering minerals into the epidermis. The final stage works to reconstruct and repair the skin, providing antioxidant protection. After the nine-day course, you're left with revitalised, youthful-looking skin!
Many suggest that microneedling is a great alternative to botox due to its collagen boosting properties. Sarah Chapman's Meso-Melt Infusion System allows you to carry out your own microneedling safely at home. Coated with peptides and hyaluronic acid, the dissolvable needles offer a subtle yet effective experience, helping product to penetrate the skin effectively for supple, rejuvenated skin.
Inspired by the techniques of the aesthetics industry, this powerful serum improves your fine lines and wrinkles. Fortified with hexapeptide, the active ingredients also have a peeling effect, helping to create an overall smoother, plumper, and more moisturised appearance.
LED light, specifically red LED, has been shown to have some effect on wrinkles and fine lines on the skin when used over time. With its range of LED and heat therapy treatments, the FOREO UFO provides a salon-worthy facial from the comfort of your own home that fights the signs of ageing typically targeted by botox and injectables. From ultra-hydrating coconut oil masks, to youth-boosting formulas, there's a huge variety of treatments to choose from.
Shop all skincare on LOOKFANTASTIC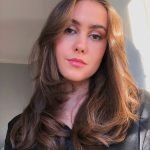 As someone with an affinity for all things beauty, discovering fantastic new products is my not-so-secret obsession. Over the years I've tried and tested a mountains worth of creams, serums and cleansers, finding some of my favourite 'holy-grail' products along the way. However, I'm always on the lookout for more ways to nourish my hair, perfect my dewy base, or enhance my skincare routine. Working as a beauty blogger for over 3 years, I've been lucky enough to collaborate personally with lots of amazing beauty brands including Christian Dior, The Body Shop and Dermalogica. I've used the Dermalogica special cleansing gel religiously since I first got it and their products are some of my ultimate skincare faves. When it comes to cosmetics, NARS Sheer Glow foundation is definitely my go-to - I live for a light, glowy base!