It is Coronation Day today, which is very fitting for one of our latest launches: Pommade Divine. Known as 'nature's first-aid kit in a pot', this balm has centuries worth of royal and aristocratic fans (as well as modern day converts like Sienna Miller and Jemma Kidd!). We're going to let you in on the story and heritage behind this natural beauty secret.
What is Pommade Divine?
Made from all natural ingredients, this is a soothing, multi-purpose balm that does wonders to treat dry skin, bruises, scalds, blemishes and even help with issues like eczema and psoriasis. Thanks to it's antibacterial properties, it helps with healing and reduces scarring.
Every beauty cabinet needs a wonder balm - Stylist Magazine
There are 5 key essential oils which help to heal and protect: Styrax Benzoin, Nutmeg, Liquidambar, Clove and Cinnamon.
Styrax Benzoin smells similar to vanilla but has well known

soothing and antibacterial properties

.
Nutmeg and Clove are both often used in

natural treatments for acne

thanks to their antibacterial properties.
Liquidambar is a brilliant

antiseptic and anti-inflammatory

 that can help heal cuts and wounds.
Clove and Cinnamon also help also

stimulate circulation

, helping rejuvenate and repair the skin.
This is just a snapshot of the skincare benefits these ingredients can have, so it is no surprise that this balm has so many uses. The Pommade Divine can be used all over the body, lips and face, making it one of those must have beauty essentials for your skincare shelf.
The Story Behind the Brand
Pommade Divine can be traced right back to the times of Vikings and Anglo-Saxons, when a mix of medicinal herbs were combined together whilst the 'Nine Herbs Charm' was chanted over them. The main ingredient was crab apple, which is where the 'Pommade' comes from.
These kind of healing balms were originally made by medieval monks, before doctors were around. This religious association is where the 'Divine' part of the name comes from. In the 1500s, Pommade Divine was a magical balm!
Multiple versions of Pommade Divine became a household staple in Britain from the 1700s. There were all sorts of formulas but the essential ingredients of Styrax Benzoin, Liquidambar, Clove, Cinnamon and Nutmeg remained the same and this is still the foundation of the balm today.
There have been a number of royal accreditations over the centuries, from Elisabeth-Charlotte of Bavaria declaring it the 'best thing' when writing from King Louis XIV's court to being one of Queen Victoria's staple beauty products. It has even had an honourary mention in Downton Abbey thanks to it's illustrious past!
The Modern Must-Have
Now in the modern day, this is a beloved beauty product that is getting applause from beauty experts in Vogue, Stylist and The Sunday Times.
Not only a must-have in my bathroom, but also in my ready-to-travel washbag - Edwina Ings-Chambers, The Sunday Times
We are definitely on board with the hype. We are taking this everywhere with us, slathering it onto the lips when the aircon strikes, popping it onto cuticles in the evenings and helping with all those little skin niggles that can pop up at any moment.
Available to buy today from Lookfantastic, discover the secret beauty essential that everyone is falling in love with and try out Pommade Divine for yourself.
Love natural beauty products? Why not check out some of our other favourites like the Beuti Facial Oil and our list of the Best Natural Skincare Brands.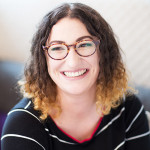 Major fan of scented candles, Make Up brushes and Highlighter. I'm always on the hunt for those Holy Grail products and my dressing table is covered in more beauty products than I like to admit. As an adopted Northerner originally from Brighton, I spend most my days wondering what all this rain is about. My hair isn't grateful for the move. Currently loving:
NIOD Photography Fluid