Multiuse products are great when it comes to your hair regime. Not only do they make your shower time quicker, but they also have tons of cleansing and nourishing properties to benefit your tresses and body! To help you out we've put together the best haircare products you can use in multiple ways so you can get more for less. 
The We Are Paradoxx Mind Blown Hair + Body Treatment Oil Candle brings self-care and haircare together in one luxurious product. Made to soothe your mind and body the candle not only fills your room with an irresistible scent, but can also be used to condition your hair and body too. After relaxing in its rich aroma, the candle will liquify, becoming the perfect texture to rub into your body and your tresses. Enriched with Shea Butter, the candle makes the perfect spa treatment from the comfort of your own home! 
Uses: Hair oil, body oil and candle 
Refresh and transform your skin with the much-loved OUAI Scalp & Body Scrub that leaves your whole body glowing from head to toe. Infused with natural Sugar Crystals, the product works to gently buff away excess dirt, dry skin, impurities and oils from your body and scalp. Your skin will feel silky-smooth and your tresses will feel fresh making this your perfect shower duo. 
Uses: Hair and body scrub
The weDo/ Professional Hair and Body Mist coats your skin and your locks in a delicate scent so you can feel fresh and revitalised throughout the day. Infused with floral and fresh notes, the mist combines soft petals and watery notes for a crisp, clean finish. The natural product is also made with Activated Bamboo Water making it skin and hair friendly. 
Uses: Hair and body perfume
Add some shine to your locks with the NUXE Huile Prodigieuse Multi Usage Dry Oil. Formulated with a unique blend of Vitamin E and plant oils, the luxurious oil works to repair and soften your skin and hair in an instant. The multi-use serum is also great to use as a lip balm, massage oil, body lotion and conditioner. You can find all 8 ways to use it here. 
Uses: Hair oil, body oil, lip balm, massage oil, primer
Revitalise your hair and body with the Dr. PAWPAW Everybody Hair and Body Wash. This cleansing and moisturising lotion is perfect for a full bodywash and to refresh your hair. Blended with a trio of nourishing ingredients, the wash will leave your skin super soft and hair refreshed. The product is also gentle enough to be used on babies, making it family friendly. 
Uses: Hair and body wash
Up again is We Are Paradoxx and this time with the Crushing it Scalp and Body Scrub.Designed to deeply exfoliate and lift away impurities, the product leaves your scalp and body thoroughly clean and refreshed. Infused with luxurious Celtic Sea Salt, the scrub removes the top layer of dead skin cellsto promote a smoother and more radiant complexion. 
Uses: Hair and body scrub
Shop all haircare at LOOKFANTASTIC.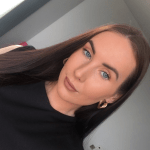 As a beauty fanatic I'm always on the lookout to try and experiment with new products! I've been writing about everything beauty for over 3 years and specialise in skincare so have plenty of tips and tricks to help put blemishes at bay and get your complexion glowing. Whilst being a content writer at LOOKFANTASTIC I've had the opportunity to collaborate with incredible brands including Tom Ford, Dolce & Gabbana and La Mer, taking my understanding of the industry to the next level. In the past I've been a freelance makeup artist and have collaborated with brands including NYX and Revolution Beauty on a personal level, sharing my makeup creations for the world to see. My ride or die brands have to be PIXI, Laura Mercier and Bobbi Brown and I can't live without my trusty MAC Velvet Teddy!