Have you ever bought a product that wasn't quite right for you? Or perhaps you've been put off a must-have essentialbecause of the price point? Maybe you're just looking to make your beauty regime more sustainable?We have the answer for you. Here at LOOKFANTASTIC we're all about multifunctional beauty and getting the most out of your products. We've put together 8 ways to use Nuxe Huile Oil to help you get some inspo on how to utilise your beauty collection so no product goes to waste! 
The NUXE Huile Prodigieuse Multi Usage Dry Oil Spray, is a luxuriousoil that nourishes, repairs and softens both your skin and hair.Specially formulated with a unique cocktail of Vitamin E and six precious plant oils – camellia, hazelnut, borage, St John's Wort, sweet almond and macadamia, the oil offers ultimate hydration to leave skin sumptuously soft and hair ultra glossy. Non-greasy and lightweight the product captivates a sweet fragrance featuring top notes of Orange Blossom, heart notes of Rose and Lily, and Vanilla base notes. Discover the various ways you can incorporate it into your routine! 
8 ways to use the product
1. Moisturiser
The Nuxe Oil is a great alternative to use as a moisturiser. Not only does it hydrate your skin but it is packed with tons of rich nutrients to help revitalise your complexion. To use, take a small pump of product andwarm into your hands for maximum benefits. Apply to a freshly cleansed face, gently patting into the skin. This will ensure all product is absorbed creating a smooth visage for your makeup to glide on top of. Alternatively, use at night for an extra boost of nourishment.
2. Sugar scrub
Pucker up, it's time to give your lips some love. The Nuxe Oil makes a great addition to a sugar scrub to help you buff away dry skin on your lips. Simply take a few pumps and stir into a tablespoon of sugar until you get a paste-like texture. Take a scoop on the tip of your finger and gently rub over the desired area for 10 seconds. Once this is complete, rinse off for a silky-smooth base.
3. Lip balm
The lip fun doesn't stop there! After polishing with your new sugar scrub, take another pump and drench over your lips to keep them heavily moisturised and protected from daily pollutants. This can be worn alone or you could even add it on top of your favourite lipstick for an all-round glossy finish.
4. Body lotion
In addition to a face moisturiser, the Nuxe Oil can be used as a body lotion to tackle dry, flaking skin. Either apply all over your body or use to target dry spots including elbows, arms, legs and feet. If you're after an all over glow, gently rub into your décolletage and shoulders to create a sun-kissed summer effect.
5. Hair oil
One of the most popular ways to useNuxeOilistoadd shine onto your tresses. Add a few pumps into your hands and warm with your fingertips before applying to the lengths and ends of your hair. Simply brush through to create a long-lasting shine. Alternatively, add oil to your roots to help create a non-greasy slicked back ponytail, perfect for any occasion!
6. Pre-conditioner
For an intense conditioning effect, leave the product in your hair for 10 minutes as a pre-conditionerbefore washing out to create sleek and shiny locks. If you're in no rush to go out, try leaving it in overnight for a full nourishing impact. Apply to your hair once or twice a week or when needed.
7. Shaving oil
Use the Nuxe Oil to add some luxury into your shaving regime. Once in the shower apply a few drops of oil all over your legs to create a smooth oily base for your razor to glide across. The oil not only ensure a smooth close shave but will also help to avoid razor burn and any skin irritation associated with shaving.
8. Massage oil
If you want to really indulge, use the productall over your body as a massage oil. Start at the top of your shoulder to help easily release built up tension before making your way down to your lower back. The oil creates the perfect massage conditions whilst releasing a beautiful relaxing aroma. Don't forget to give tired hands and feet a rub too!
Shop all body oils at LOOKFANTASTIC.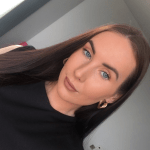 As a beauty fanatic I'm always on the lookout to try and experiment with new products! I've been writing about everything beauty for over 3 years and specialise in skincare so have plenty of tips and tricks to help put blemishes at bay and get your complexion glowing. Whilst being a content writer at LOOKFANTASTIC I've had the opportunity to collaborate with incredible brands including Tom Ford, Dolce & Gabbana and La Mer, taking my understanding of the industry to the next level. In the past I've been a freelance makeup artist and have collaborated with brands including NYX and Revolution Beauty on a personal level, sharing my makeup creations for the world to see. My ride or die brands have to be PIXI, Laura Mercier and Bobbi Brown and I can't live without my trusty MAC Velvet Teddy!