If you've ever felt down about your skin then just know that you're not alone. Whether you suffer from acne, psoriasis, eczema or Rosacea (just to name a few) it can take a toll on your wellbeing and interrupt your day to day life. To help raise awareness, we caught up with Katlein França (MD, PhD), skincare advisory board member at Dr. Brandt who shared an insight on the impact of skin conditions on mental health as well as advice to help those feel more confident in their skin. Katlein is also a Clinical Assistant Professor at the Department of Dermatology & Cutaneous Surgery and the Department of Psychiatry & Behavioural Sciences, University of Miami Miller School of Medicine making her the ultimate skincare guru!
At Dr. Brandt their Skin-Body-Mind Philosophy is the guiding force behind everything they do. They believe that creating products to help treat skin issues as well as educating consumers about lifestyle and wellbeing provides people with a more complete approach to skincare. Discover their range of iconic must-haves to help you look and feel your best!
How can skin conditions have an impact on mental health?
The skin is the largest organ of the human body and the only visible organ. There is often a perceived stigma among people suffering from visible skin disorders. Individuals who live with skin disorders can exhibit high levels of psychological distress, and therefore their mental health may be impacted. The incidence of psychiatric disorders among dermatological patients is estimated at 30 to 60% (1). Several mental health issues can occur alongside skin disorders, including depression, anxiety, obsessive-compulsive disorders, body dysmorphic disorder, and delusional disorders. (2)
Have you personally had any skin conditions that have affected your wellbeing?
When I was a medical student, I developed a skin condition called "acneiform eruption", a disorder characterised by acne-like bumps that affected my neck and chin. This condition has multiple causes. In my case, it was caused by a reaction to a medication used during a routine dental procedure. The days that followed the onset of the disease were very challenging for me. I remember the curious eyes of colleagues, teachers, and patients and questions about what happened to my skin. I started becoming embarrassed and anxious. As I was waiting for the treatment to take effect, I started using a scarf around my neck and makeup on my chin to hide the lesions. My skin was healed one month later, but the psychological challenge made me realise how closely connected the skin and mind were. This experience reinforced my desire to become a dermatologist specialised in psychodermatology and help patients psychologically impacted by skin disorders.
What advice would you give to someone feeling low as a result of their skin condition?
Most of the advice I give is personally targeted to every particular patient based on their feelings, mental state, and skin condition that is affecting the individual. In general, it is important to identify the stress factors, propose positive coping strategies and stress-reducing activities, encourage social support and suggest lifestyle changes.
How would you encourage someone to embrace their skin concerns?
It is important to look for a dermatologist that you trust to guide your treatment and help you better understand your skin condition. Getting information on the disease from reliable sources will help you make the right decisions for your treatment. Depending on the severity, it might help to connect with other people experiencing the same condition to share your experiences and develop coping strategies, this way you'll know that you're not alone!
What products or ingredients would you recommend to help with certain skin conditions?
If you suffer from acne Katlein recommends reaching for products including Retinol, AHA's and Salicylic Acid such as the Dr. Brandt Poredermabrasion. If you suffer from eczema she recommends using ingredients such as Ceramides, Collodial Oatmeal and Hyaluronic Acid as well as avoiding products with fragrance and harsh chemicals in. If you suffer from pigmentation she also recommends using Retinoid, Vitamin C and Azelaic Acid based products such as the Dr. Brandt Dark Spots No More Triple Acid Spot Minimising Concentrate.
Do you have any other useful advice around skin conditions and mental health?
If you are struggling with a skin condition and feel that it is impacting your mental health, there are healthcare professionals experts in a field called Psychodermatology that can provide you specialised care. There are also numerous books, blogs, online videos, and other resources on this new and upcoming field that may help you overcome bad feelings related to your skin condition.
Discover all Dr. Brandt products to help combat skincare concerns at LOOKFANTASTIC.
References:
1- Korabel H, Dudek D, Jaworek A, Wojas-Pelc A. Psychodermatology: Psychological and psychiatrical aspects of aspects of dermatology. Przegl Lek. 2008;65:244–8
2- Magin P, Sibbritt D, Bailey K. The Relationship Between Psychiatric Illnesses and Skin Disease: A Longitudinal Analysis of Young Australian Women. Arch Dermatol. 2009;145(8):896–902. doi:10.1001/archdermatol.2009.155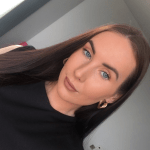 As a beauty fanatic I'm always on the lookout to try and experiment with new products! I've been writing about everything beauty for over 3 years and specialise in skincare so have plenty of tips and tricks to help put blemishes at bay and get your complexion glowing. Whilst being a content writer at LOOKFANTASTIC I've had the opportunity to collaborate with incredible brands including Tom Ford, Dolce & Gabbana and La Mer, taking my understanding of the industry to the next level. In the past I've been a freelance makeup artist and have collaborated with brands including NYX and Revolution Beauty on a personal level, sharing my makeup creations for the world to see. My ride or die brands have to be PIXI, Laura Mercier and Bobbi Brown and I can't live without my trusty MAC Velvet Teddy!