Another month is just whizzing by and its already nearing the very last chance to get your hands on this month's #LFSparkle edition of the Lookfantastic Beauty Box. We're sharing all the details on all the treats inside, as well as the reviews from some of the best beauty bloggers around.
Inside the #LFSparkle November Beauty Box
[embed]https://youtu.be/AOH31g-ds8E[/embed]
With a mix of haircare, skincare and makeup, it is no surprise everyone has fallen head-over-heels for this month's beautiful Beauty Box.
What the Bloggers Have to Say
We always love treating ourselves to the Beauty Box but we admit, we might be a little biased! So, why not take a look at some of the reviews from Beauty Bloggers across the internet?
"I have never actually taken the plunge to buy a monthly subscription. I think it's because there hasn't been a box that has completely stolen my heart. Well, that was the case until I saw the Look Fantastic #LFSPARKLE Beauty Box.
It might have been Beauty Subscription FOMO or simply the Christmasy packaging that caught my eye – but whatever it was, I couldn't wait to try out all the products inside!"
"The box is decorated with a Christmassy silvery theme this month, #LFSPARKLE, which was so lovely to open as it made me feel those christmas vibes!"
"Now that it's officially Winter (it was snowing here in Scotland this week), I feel like it's okay to finally get properly excited about all things Christmas without universal chants of 'IT'S TOO EARLY!' being shouted at you. And this month's Look Fantastic beauty box has anticipated that festive shift with their #LFSparkle box.
Straight away the sparkle theme became clearly apparent as I pulled out the glittery Look Fantastic nail file from the box. A nice touch for the Christmas party season."
"It's perfect timing that the Lookfantastic #LFSparkle box arrived – because I need a little bit of sparkle! And there are plenty of treats in the box to cheer me up..."
"It's another well rounded edition showcasing a little bit of everything with well known brands in addition to some new discoveries too."
"My hero product of the box this month is the L'Oreal Mythic Oil. As a product that I've tried and loved in the past, I was so pleased to receive it."
"This month's box has been a real stand out for me as it includes everything from hair products, skincare and make-up and I think what works best for a beauty box brand is to have a mixture of types of products in a box."
Buy it Before it Goes
Each month's Beauty Box is a limited edition so you have to get your hands on it before it goes. This week is your last chance to treat yourself to this month's sparkling box.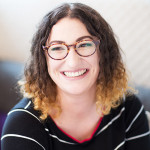 Major fan of scented candles, Make Up brushes and Highlighter. I'm always on the hunt for those Holy Grail products and my dressing table is covered in more beauty products than I like to admit. As an adopted Northerner originally from Brighton, I spend most my days wondering what all this rain is about. My hair isn't grateful for the move. Currently loving:
NIOD Photography Fluid