When it comes to self-care it's just as important to treat your body as well as you treat your face - after all it does deserve a little TLC! If you're stuck on where to start, we've put together a guide to show you how to create a skincare routine for your body, so you can be preened to perfection from head to toe.  
Step 1: Cleanse
Just as you would when it comes to skincare, cleansing your body is particularly important,making itthe first step in your new routine. Cleansing not only helps to rid your body of dirt, dead skin and impurities, it also prevents acne forming and leaves you with subtle, fresh skin. If this is a new addition to your shower routine,we recommend the Aesop Citrus Melange Body Cleanser. The lightweight formula absorbs fast without leaving any sticky residue behind. Deeply hydrating, the wash helps to lock in moisture whilst giving your skin the ultimate detox. Another great product is the OUAI Body Cleanser. The citrus blend not only smells divine but also helps to soothe irritation and reduce redness making it the perfect cleanser for sensitive skin. 
Step 2: Tone 
Up next is toning. No, we don't mean getting abs in the gym, there are hundreds of skin toning solutions out there to help you reduce imperfections and improve the overall appearance of your body!Just like a face toner, these work to minimise stretch marks, acne scars anduneven skin tones, leaving you with a perfect canvas. We recommend using the Omorovicza Firming Body Oilfor the ultimate head to toe glow up! Suitable for all skin types, the oil works to hydrate whilst reducing the appearance of stretch marks and improving the elasticity of your skin. Another great product is the Balance Me's Super Firming Body Oil. This full-body toner works to improve your skin tone and texture as well as providing anti-ageing properties to help firm and plump – the perfect combination! 
Step 3: Exfoliate 
Exfoliating your body is just as important as exfoliating your face! You should add this into your routine 2-3 times a week to remove any build-up of dead skin cells and excess dirt. It's also a great and easy way to help remove stubborn fake tan!We love the Frank Body Original Coffee Scrubas not only does it smell delicious it also works to reduce acne and cellulite as well as buffing the skin. Another great alternative is the AMELIORATE Smoothing Body Exfoliant. Helping to resurface your body, the formula provides a chemical exfoliation to remove dead skin cells and prevent ingrown hairs all whilst soothing any irritation.  
Step 4: Moisturise 
Last but by no means least – moisturise! Moisturising your body creates abarrier for your skin, helping to protect it and deeply nourish. Infused with a conditioning blend of Coconut Oil and Cupuaçu Butter, Sol de Janeiro's Brazilian Bum Bum Creambanishes dry skin as well as giving your skin a smoother appearance. The ESPA Smooth and Firm Body Butteris also a great rich body butter to help nourish and tone, plus it's vegan! Infused with Pumpkin Seed Extract, the moisturiser reduces texture, leaving you with a silky smooth canvas.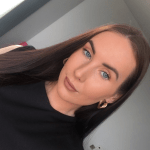 As a beauty fanatic I'm always on the lookout to try and experiment with new products! I've been writing about everything beauty for over 3 years and specialise in skincare so have plenty of tips and tricks to help put blemishes at bay and get your complexion glowing. Whilst being a content writer at LOOKFANTASTIC I've had the opportunity to collaborate with incredible brands including Tom Ford, Dolce & Gabbana and La Mer, taking my understanding of the industry to the next level. In the past I've been a freelance makeup artist and have collaborated with brands including NYX and Revolution Beauty on a personal level, sharing my makeup creations for the world to see. My ride or die brands have to be PIXI, Laura Mercier and Bobbi Brown and I can't live without my trusty MAC Velvet Teddy!