Is your partner the type of man that likes to groom and go? Maybe your father is intimidated by complicated skincare routines? Or your brother doesn't know his serums from his toners? For many men, when it comes to creating a grooming routine, simplicity is key. What's more, with our steady return to a more fast-paced lifestyle, using products that tackle a variety of skincare concerns in one go is essential for a fuss-free grooming routine.  
Whilst we can't offer the all-purpose 10-in-1 shower gel that many men dream of, there are lots of multi-purpose products on the market that provide effective results and keep your routine as quick and easy as possible. Discover some of our top male grooming essentials below. 
weDo/ Professional Travel Duo 
Whether you're looking for a quick and easy grooming routine on the go, or you like to keep it simple at home, the WeDo Professional Travel Duo is the ideal set for fuss-free haircare lovers. This dynamic duo consists of a plastic-free shampoo bar and a protective balm. 
Formulated with Red Clay, the shampoo bar packs the punch of a traditional shampoo, without the excess packaging. Effortlessly removing impurities from the hair and scalp whilst promoting shine, this travel-friendly bar lasts for up to 80 washes. Its sibling, the protective balm, offers 2-in-1 nourishment for hair and lips. Infused with Sweet Almond Oil, apply to the ends of your hair to keep it healthy and damage-free, or smooth over your lips to replenish any dry skin.   
L'Oréal Paris Men Expert Total Clean Shower Gel 300ml 
For those who prefer to kickstart their skincare routine in the shower, a multi-purpose shower gel is a must-have. Formulated with Carbon to unclog congested pores and reduce excess oil production, the L'Oréal Paris Men Expert Total Clean Shower Gel functions as a rejuvenating wash for your body, face and hair, whilst also working as a shaving cream, and even a facial moisturiser to complete your post-shower routine. Ideal for taking on your travels, or popping in your gym bag, this ultra-hydrating product will leave skin and hair feeling soft and fresh in an instant.  
NUXE Men Moisturising Multi-Purpose Gel 50ml 
A must-have for anyone who has oily skin, the NUXE Men Moisturising Multi-Purpose Gel works to hydrate and energise your complexion, whilst mattifying to skin to prevent excess shine. Suitable for use morning and evening, and even post-shave, this lightweight formula provides all the nourishment of a standard moisturiser, but without any oily residue, leaving your skin primed and ready for the day. 
Garnier Pure Active 3in1 Charcoal Blackhead Mask Wash Scrub 150ml 
Why have one product for each skincare concern when you can find one product to treat them all? Garnier's Pure Active 3in1 Charcoal Blackhead Mask Wash Scrub contains cleansing, decongesting and mattifying properties all in one multi-action formula.  
Infused with skin-loving ingredients such as Charcoal, Salicylic Acid and Blueberry Extract, this formula works to draw out impurities, unclog pores and minimise excess shine and blackheads. For those who enjoy daily exfoliation, this can be used as an everyday wash in the morning and evening. For a more deeply nourishing treatment, use once a week as a mask, or an exfoliating scrub to remove dead skin cells and replenish skin, leaving it feeling soft and revitalised.  
Bulldog Original 2-in-1 Beard Shampoo and Conditioner 200ml 
The hair on your face is just as important as the hair on your head. For those who take pride in their beards, the Bulldog Original 2-in-1 Beard Shampoo and Conditioner is the ideal product to keep it looking clean, fresh and moisturised without all the extra effort.  
Free from any harmful parabens or synthetic fragrances, this energising formula firstly helps to detangle your facial fuzz, whilst softening the hair and the delicate skin underneath. Aloe Vera keeps skin and hair soothed, whilst gently cleansing away impurities and conditioning the hair to leave it perfectly groomed, without stripping away any essential moisture.  
BaBylissMEN 12 in1 Japanese Steel Face and Body Kit 
Home-grooming shouldn't be a hassle. Whether you're trimming your beard or your body, the BaBylissMEN 12 in1 Japanese Steel Face and Body Kit provides all the trimmers you could possibly need for fuss-free hair removal. With twelve different heads including a nose, body and precision trimmer, as well as eyebrow, body, beard and stubble comb guides, there's no area this nifty little device can't shape up. 
The cordless design promotes easy use, whilst 120 minutes of run time between charges gives you more for your money. This easy to clean kit allows you to get a clean, close shave across your whole body, making grooming less of a chore and more of a self-care activity.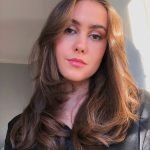 As someone with an affinity for all things beauty, discovering fantastic new products is my not-so-secret obsession. Over the years I've tried and tested a mountains worth of creams, serums and cleansers, finding some of my favourite 'holy-grail' products along the way. However, I'm always on the lookout for more ways to nourish my hair, perfect my dewy base, or enhance my skincare routine. Working as a beauty blogger for over 3 years, I've been lucky enough to collaborate personally with lots of amazing beauty brands including Christian Dior, The Body Shop and Dermalogica. I've used the Dermalogica special cleansing gel religiously since I first got it and their products are some of my ultimate skincare faves. When it comes to cosmetics, NARS Sheer Glow foundation is definitely my go-to - I live for a light, glowy base!