Although many of us may be having to reschedule holidays, there's no need to postpone your tan. Although you're not leaving the house right now, there's no reason not to look your best, and that includes getting that bronzed, summer ready look that makes us all feel better (and somehow instantly more toned). Not used to doing your tan yourself? No problem. We caught up with Michaella Bolder, Celebrity Facialist & St.Tropez Tanning Expert on her top tips to achieving a natural looking glow using one of her favourites and the latest launch to the range, the Self Tan Purity Vitamins Bronzing Water Body Mist.
"With its elongated spray nozzle, it allows you to reach those hard to get areas with self tan and achieve that smooth sleek and healthy glow you'd get in a spray booth. The bonus is the hydration & Vitamin boost that comes with it; skin care level antioxidant;, Hyaluronic Acid & Vit D boosters for skin health is an all-round 'Sunshine in a Bottle' - this one is at the top of my beauty regime and I like to apply it every other day to make me feel and look great even in my cosy clothes!"
Before Tanning
The key to a natural, even tan is preparation. Always prep the skin in the shower 24 hours before tanning by removing unwanted hair and exfoliating the skin to create a smooth, even surface for tan to be applied to. Make sure to use a moisturiser in the days before you tan to make sure that the skin is hydrated and not flakey or dry, however make sure this is removed on the day of tanning as well as any perfume, deodorant or oils that could interfere with you getting an even glow.
If you're short on time and need to make sure the skin is completely tan ready, Use the St Tropez Prep and Maintain Tan Remover with a tan remover mitt or exfoliating gloves to get rid of any previous tan and remove dead skin cells. After applying the mousse, rubbing it into the skin in circular motions, wait 1 minute before rinsing off in the shower.
Just before tan application apply a small amount of oil-free moisturiser to hands, elbows, knees and feet and any other dry patches - this will ensure the tan doesn't over develop. You're good to glow!
How to achieve the perfect tan
Make sure you have a clean tanning mitt at the ready and give your tan bottle a shake to limit streaking.
Take your mitt on one hand pump 3-6 drops of St.Tropez Bronzing Water Gel onto the mitt and glide the product over your body in long sweeping motions starting at the shoulders, down the arm, across the chest and onto the other arm. Follow on to the torso and under arms making sure you have covered the entire top half of the body. Once you have you can move onto your hands with left over product. Starting again at the top of your legs sweep in long slow movements covering the skin front, side and back. Finish off with the feet in whichever way you decide from the options above.
To achieve a flawless finish on the hands you only want to apply a small amount of tan to the hands and feet. Apply your tan to the arm and then lightly glide the excess tan onto the hands and don't forget to claw them to make sure you get into the creases. Clean the palms of the hands, finger and toe nails and apply a small amount of moisturiser to the inside wrist area to give a seamless finish and you can repeat this on the feet.
Allow the tan to settle for ten minutes before you get dressed, and yes you may wear white with no tan transfer and you won't need to wash it off!
Leave your tan to develop for up to 8 hours, unless you've chosen St.Tropez Express Bronzing Mousse, then shower off after 1-3 hours depending on the depth of tan you want achieve.
After tanning
Whilst your tan is on the skin developing, wear loose dark clothing; do not get the skin wet and avoid exercise. If you're using the Purity range there's no need to shower off your tan and get can dressed (even in white) and get on with your day.
To maintain and prolong your tan after its developed moisture daily to keep the skin hydrated and gently use St.Tropez Body Polish every 2 – 3 days for an even fade. Keeping the skin hydrated is the key to getting a longer lasting tan with an even fade. Meanwhile, give your tan a top up boost by adding a dose of Tropez Gradual Tan Watermelon Infusion Everyday Moisture Miracle Body Lotion during the week to keep that glow!
Our expert's top tip:
"Our hands and face can fade a little quicker due to our skin care routine and washing our hands so my top tip for topping up the hands and face between tanning sessions is to use Purity Face Mist. Lightly spritz to clean, dry skin and don't forget to claw your hands (like you're holding a tennis ball)."
Shop the whole St.Tropez range on lookfantastic here.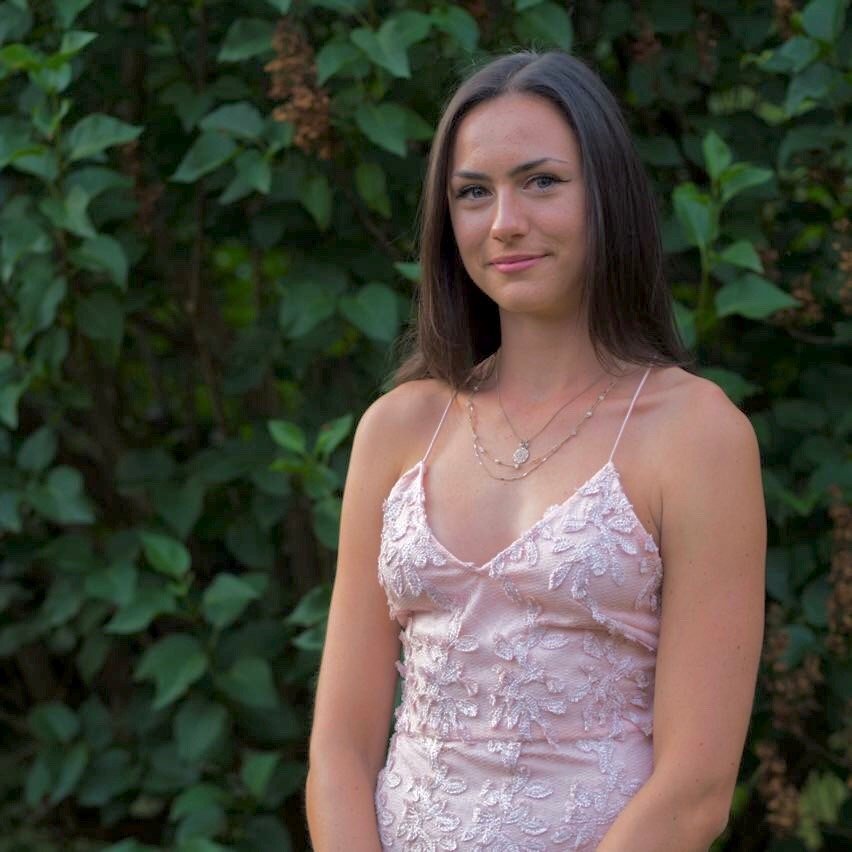 Working with brands at LOOKFANTASTIC for over two years I have developed my knowledge of all things beauty from key skincare concerns to niche makeup tricks and haircare hacks. I have a major passion for finding effective solutions that are easily accessible to everyone so that we can all achieve our best, glowing complexion.