It's no secret that during pregnancy your body experiences a multitude of changes, some you are prepared for, and others that are more unexpected. Whilst you are pregnant, it is more important than ever to take care of your body and give it the extra nourishment it needs. This is where adding supplements into your daily diet and beauty routine can help to maintain your bodily balances, and provide health benefits such as skin support and boosted immunity.  
For those looking to incorporate supplements into their diet, it can be difficult to know where to start, and which benefits you should focus on. We interviewed Antonia Knox, Head of Brand at sustainable pregnancy skincare brand Aurelia London, who has worked on their formulations and new product developments since the brand was founded eight years ago. Antonia gave us the lowdown on the what, why and how of supplements, and which ones you should be incorporating into your routine.  
Why might you need to take supplements when pregnant? 
One of the significant changes you may experience during pregnancy is related to your skin type and concerns. Due to drastic differences in your hormone levels, your complexion often changes during this time, which is where supplements can help. 'Fluctuating hormones result in unexpected skin changes during pregnancy, which can be very frustrating. It's important to take extra care of your skin at this time, and it might be a good time to begin a more hollistic beauty regime.' 
What supplements should you start with? 
Antonia recommends starting off with supplements that have multiple benefits for both your skin, and your overall health: 'start with a supplement that has added benefits such as the Aurelia Beauty + Immunity Supplements. These are designed to improve skin vitality as well as boosting the immune system from within, two things that are extremely important to support during pregnancy.' 
What are the key ingredients in Aurelia London's supplements that support health?
'When formulating our supplements, we selected three powerful live bacteria strains for internal consumption because they have been proven to treat the skin from the inside out.' 
'The three strains include Lactobacillus rhamnosus Rosell®-343, Lactobacillus plantarum Rosell®-1012, and Lactobacillus paracasei Lafti®-26. These live bacteria are proven to provide a range of skincare benefits such as increasing and maintaining hydration, and promoting an even skin tone.'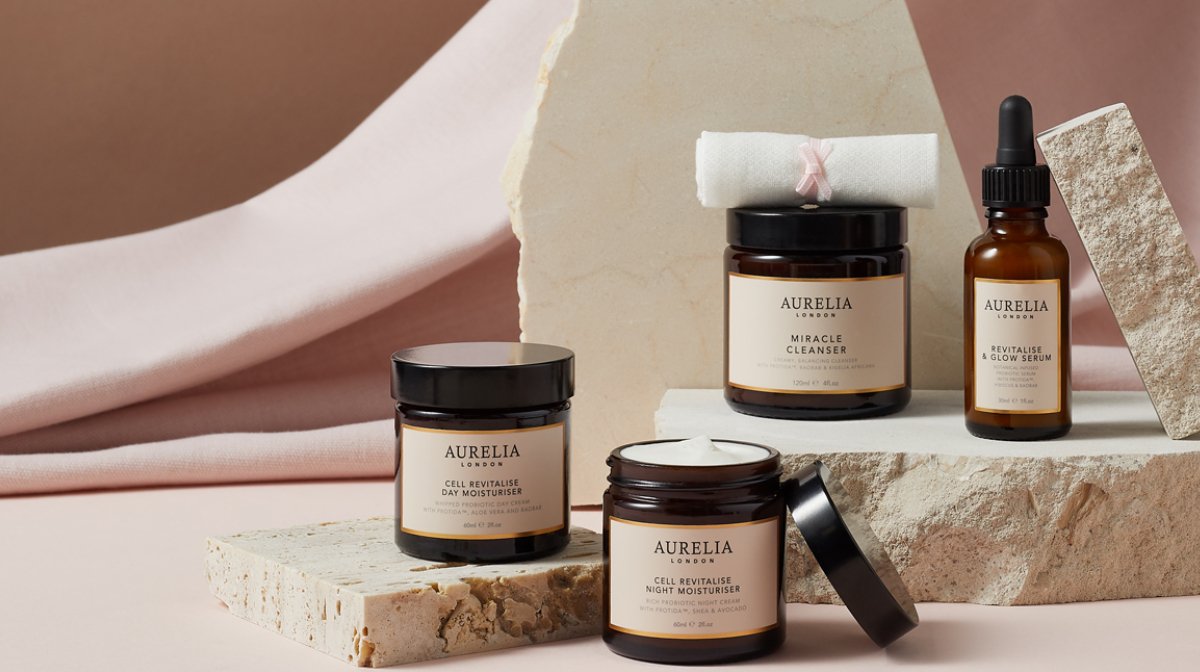 What are the main benefits of your supplements during pregnancy? 
Aurelia London's supplements provide a variety of benefits to tackle key skincare concerns or problems that arise during pregnancy. 'The main benefits from the live bacteria strains in our supplements are that they help to keep your skin hydrated to reduce dryness, whilst also helping to prevent transepidermal water loss (known as TEWL)' this refers to the loss of water from your outer skin layer, which can lead to redness and irritation. 'The supplements also moderate your skin's melanin production, which in turn promotes more even, toned skin overall.'  
What should you look for in your supplements?  
Antonia explains that when choosing supplements, it is important to look for the dosage of probiotics contained in them. 'Another benefit from our supplements is our large amounts of probiotics, this is best measured in our supplement format. We have a high dosage of 24.5 billion CFU per serving which offers a treatment level of probiotics, designed to boost your skin health and immunity from within as part of your everyday beauty routine.' 
Shop more supplements on LOOKFANTASTIC.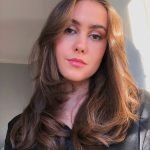 As someone with an affinity for all things beauty, discovering fantastic new products is my not-so-secret obsession. Over the years I've tried and tested a mountains worth of creams, serums and cleansers, finding some of my favourite 'holy-grail' products along the way. However, I'm always on the lookout for more ways to nourish my hair, perfect my dewy base, or enhance my skincare routine. Working as a beauty blogger for over 3 years, I've been lucky enough to collaborate personally with lots of amazing beauty brands including Christian Dior, The Body Shop and Dermalogica. I've used the Dermalogica special cleansing gel religiously since I first got it and their products are some of my ultimate skincare faves. When it comes to cosmetics, NARS Sheer Glow foundation is definitely my go-to - I live for a light, glowy base!