With warm summer days now a distant memory, the woolly jumpers and winter coats have come out of storage and are now staples in our wardrobes. Although it's obvious that we need to change to warmer clothing in the colder weather, many of us forget that our skin and hair also need that extra protection.
Natural barriers in the hair and skin can become damaged in cold weather, leaving it dry and sensitive. Due to the air becoming drier, it becomes more difficult to keep skin moisture locked in which can result in flaking and cause skin conditions such as eczema and rosacea to flare up.
Similarly, hair can become dry and limp as humidity drops. Not only can this make the hair look flat and dull, but it can also become damaged making split ends far more likely.
We have put together a list of our go to winter skin saviours to avoid damage and keep the skin and hair bright and moisturised this season.
Gold standard masking
Treat your skin to Gold standard, two-time award winning moisture with the Seoulista Beauty Gold Glow Instant Facial. The mask, formulated by expert dermatologists, deeply hydrates the skin using a second-skin transfer system to deeply infuse the skin with moisture. The natural coconut infused mask, also containing 7 other botanical ingredients, feels fresh on the face and works its magic within 20 minutes, making the skin appear brighter and firmer. The excess serum can be smoothed into the skin, ideal for an overnight treatment to wake up with a luminous party-ready complexion.
Mineral goodness
A hot topic right now, serums are that added splash of moisture that your skin needs in the winter before a moisturiser is applied. Designed to repair and moisturise, the Vichy Mineral 89 is the perfect serum to help your skin stay plump and healthy this winter. Formulated with just eleven ingredients, including Hyaluronic Acid at 89%, the light weight Serum helps the skins natural barrier to defend against cold weather and pollution. The light serum absorbs into the skin to firm, revitalise and moisturise, giving it an all-round wake-up call and healthy boost.
Restore and Repair
A lack of sleep during party season, mixed with dry skin from cold weather can be a recipe for skin dullness and ageing. Thankfully, the new Filorga Global Repair Cream is now available to restore the skins vitality and prevent fine lines and wrinkles. Designed by pioneers and experts in the field, the cream is the perfect recipe for youth, formulated with nourishing ingredients that energise the skin to give you back that healthy glow. Long-lasting, the effects are noticed for up to 24 hours.
Winter immune eyes
We all like to glam up and embrace the glitter over the festive season. Whether you go for the smokey eye, a subtle shimmer or full on sparkle, both applying and removing your makeup causes friction on the delicate skin on the eyes which can result in damage. Created specifically for friction damage, the Shiseido Exclusive Ultimune Eye Power Infusing Eye Concentrate helps to protect against damage from rubbing the eyes to prevent bags forming and restore elasticity. Ideal for the tiring winter months, the concentrate helps to reduce dark circles, puffiness and wrinkles to keep you looking fresh and youthful.
Silky smooth skincare
Dermatologically designed specifically for extremely dry skin, the CeraVe Smoothing Cream is the holy grail of moisturisers with results visible in just three days. Covering all bases, the cream contains salicylic acid to gently exfoliate dead skin cells, hyaluronic acid to moisturise intensely, and ceramides to lock in moisture and protect the skins natural barrier. The powerful formula has been found to not only combat dry skin, but is also effective in alleviating skin conditions such as psoriasis and eczema. The rich cream is non-greasy and fragrance free, suitable for sensitive skin and application on both the face and body.
At home hair toning
During the busy party period it can be hard to squeeze in the time to get to the salon, meaning dyed hair can start to show unwanted tones. Thankfully Fudge have the perfect products to tone the hair at home. Designed to target brassy tones in blondes, the Fudge Clean Blonde Shampoo is fortified with violet pigments to neutralise any yellow or orange shades. Respectively, their Cool Brunette Shampoo is formulated to balance out unwanted reds and orange tones in brunettes to leave an even, glossy overall look. Both designed to restore vibrancy, the shampoos moisturise the hair and keep it looking shiny and glossy.
Protect and prevent
To prevent oxidisation occurring the Wella Professionals Color Motion Structure Mask with WellaPlex helps protect colour for that salon perfect quality for longer. The mask works by encapsulating metals to prevent oxidisation and protect against environmental aggressors. Apply to damp hair after washing and leaving on for five minutes then rinse of for amazing results.
Bring back bounce
If hair dryness caused by cold weather is your concern, the System Professional Hydrate Mask should be on your list to Santa this year. The mask strengthens and nourishes each strand by powerfully moisturising the hair. This hair saving mask combines an Active Moisture Complex with Vitamin B5, essential for healthy hair. For best results apply the mask to shampooed, towel dried hair and leave in for 5 minutes before rinsing out.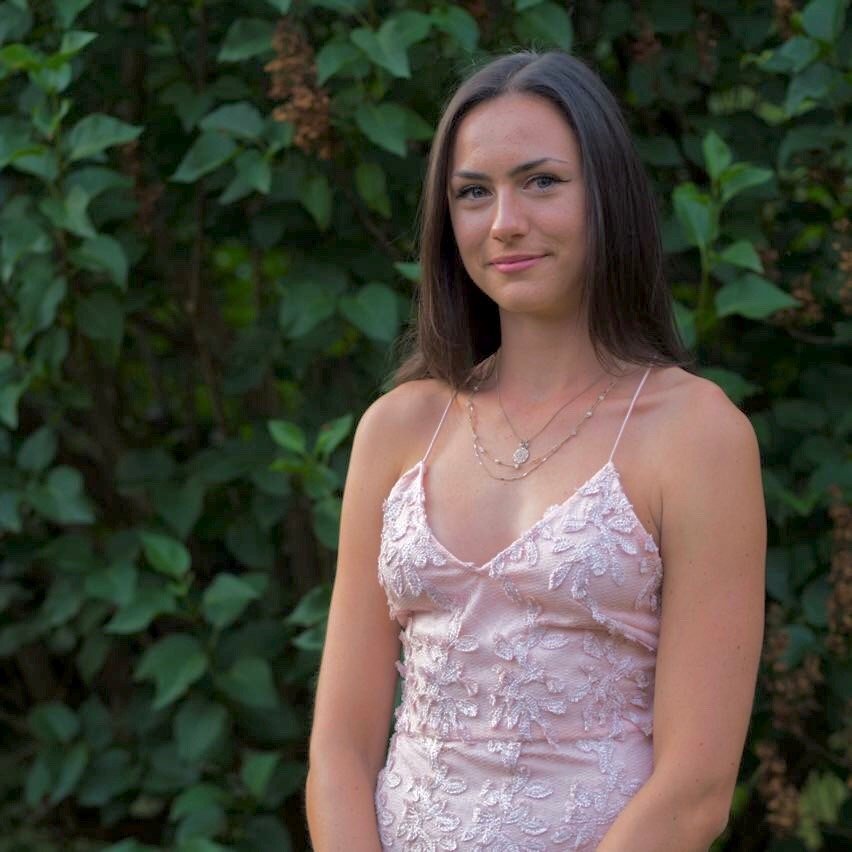 Working with brands at LOOKFANTASTIC for over two years I have developed my knowledge of all things beauty from key skincare concerns to niche makeup tricks and haircare hacks. I have a major passion for finding effective solutions that are easily accessible to everyone so that we can all achieve our best, glowing complexion.