Striving to offer the best blow dry results, whether that be at one of their exclusive salons or at-home, Drybar's range of professional-quality haircare products and tools are suitable for all hair types and are all designed to reach one goal; voluminous, shiny locks.
We spoke to the experts at Drybar on everything you need to know about the range, from bestsellers to how to achieve their famous, bouncy blow dry yourself.
Are Drybar's styling tools suitable for damaged hair?
"The key is to treat before you heat! Always use a heat protectant before any styling tool" advises the team at Drybar. "If you are starting from damp hair, choose from Prep Rally Prime & Prep Detangler,Jump Start Quick Dry Blowout Serum or Liquid Glass Miracle Smoothing Sealant. If you have dry hair, your best friend is Hot Toddy Heat Protectant Mist. You can also customize the heat settings on our hot tools to adjust to your hair type and different concerns".
Drybar The Double Shot Oval Blow-Dryer Brush
"This powerful tool combines the hot air of a blow-dryer with the structure of a round brush to create a smooth, shiny blow-dry with tons of volume in one quick, simple step" says the team at Drybar. Fitted with a strategically placed vent, the brush provides maximum airflow for a faster blow-dry, using ionic technology to reduce frizz and add shine. Customisable with 3 different temperature settings, the lightweight tool is easy to use and can be adapted to suit your hair type or goal finish.
Drybar The 3-Day Bender Digital Curling Iron
Expect curls for days with this smart rotating curling iron! The rotating clamp perfects curls and waves in half the time of a traditional curling iron, working with infrared technology to heat the hair from the inside out. With temperatures of up to 226°C, the dual ceramic heaters create even, steady heat within 60 seconds.
Drybar The Tress Press Digital Styling Iron, 1 Inch
Whether you're looking to straighten, curl, smooth or add shine, this dual-purpose iron does it all. Built with titanium technology that seals the cuticle to minimise frizz, the plates easily shape strands in one single pass. The rounded edges of the plates allow for wrapping the hair, meaning easy curls and waves as well as sleek, straight looks in just minutes.
Drybar Buttercup Blow-Dryer
The ultimate blow-drying tool, the Drybar Buttercup Blow-Dryer uses a negative ion generation to seal hair cuticles and reduce frizz whilst drying. A wave heater in the device allows for uniform heat distribution for a quicker and more even drying experience faster than ever. Complete with two concentrator nozzles and 3 heat and two power settings, the Buttercup offers personalised yet professional styling, promising glossy and full-bodied results.
How to achieve a bouncy blowout with Drybar
Step 1: Cleanse
"Always start with clean hair! Cleanse and condition with your favourite Drybar shampoo and conditioner". This ensures there's no dirt, build-up or oil left on the hair or scalp that could interfere with your styling and compromise shine.
Step 3: Dry
"Rough-dry the hair with the Buttercup Blow-Dryer, until it is 70-80% dry. Then section hair with the Hold Me Hair Clips to make blow-drying more effective and efficient and use a round ceramic brush such as, the Full Pint Medium Round Ceramic Brush, to create the perfect blow-dry with tons of volume and curl. Use the brush vertically and twist and wrap ends onto the brush to add waves, curls and definition. Use the cool shot button on the Buttercup to lock in the style".
Drybar top tip: "To extend your blow-dry and make it last for days, use the Detox Dry Shampoo. Available in 3 signature scents; Original, Coconut Colada and Lush, it's a super absorbent formula that eliminates oils and impurities, leaving hair looking and feeling clean and refreshed".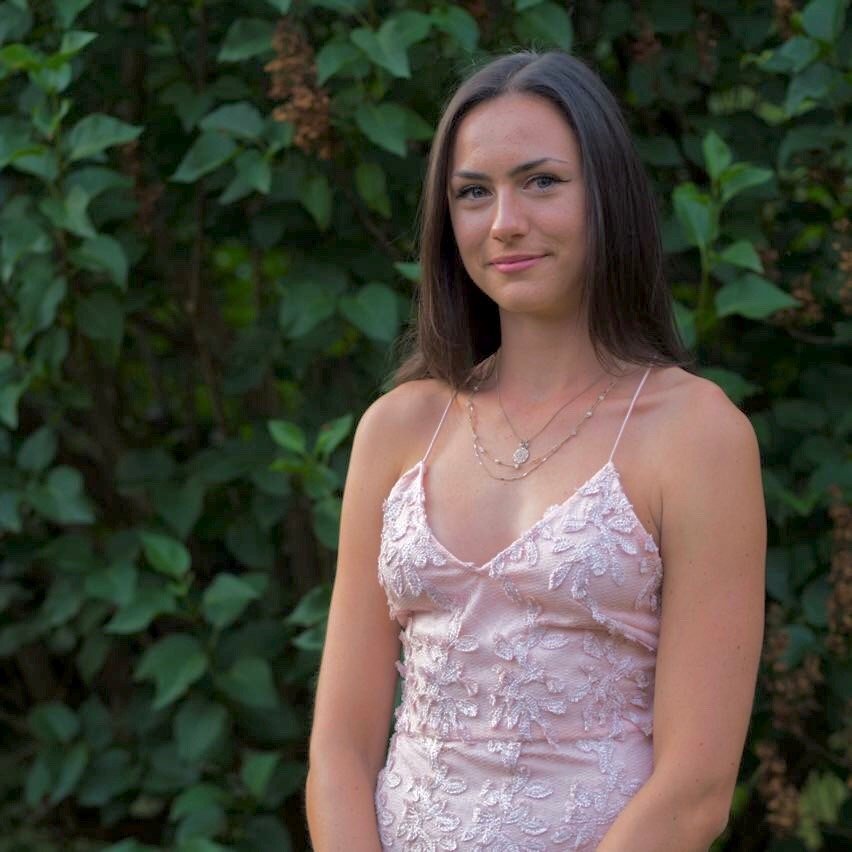 Working with brands at LOOKFANTASTIC for over two years I have developed my knowledge of all things beauty from key skincare concerns to niche makeup tricks and haircare hacks. I have a major passion for finding effective solutions that are easily accessible to everyone so that we can all achieve our best, glowing complexion.