The Beauty Sponge trend is becoming more and more popular, and here at Lookfantastic, we are just as much in love with them as the rest of the world. From applying foundation and blush to cleansing your skin, they are fast becoming staples in many a beauty bag. Their unique shape and texture ensures an even and flawless finish so that your complexion appears airbrushed.
We have put together our favourite sponges which have become firm favourites in our beauty collections.
Try out these great Beauty Sponges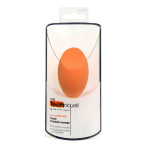 1.
Real Techniques Miracle Complexion Sponge
This complexion perfection sponge is great for using with both liquid and cream foundations. The rounded sides of the sponge are great for applying makeup all over the face, while the flatter and more contoured edges are brilliant for blending in the corners of the nose and eyes. Together, these sides create a flawless and airbrushed finish to the skin; giving it a poreless and seamless appearance. The precision tip is even great for covering blemishes!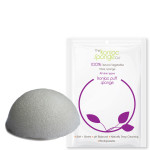 2.
Konjac Sponge Puff 100% Pure
This sponge has been made from 100% Konjac Plant Root; making it 100% natural, biodegradable, sustainable and environmentally friendly. The Konjac Plant has been recognised by Japanese culture as being a great alternative beauty treatment for sensitive skin types. It helps to cleanse, exfoliate and refine the skins texture to leave it radiant and glowing. There are also other great variants too such as
Bamboo Charcoal,
French Pink Clay,
French Red Clay
and
French Green Clay.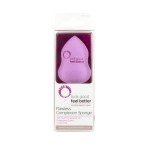 3.
Look Good Feel Better Flawless Complexion Sponge
This uniquely shaped sponge has been designed with contours and edges so that imperfections and blemishes can be targeted and covered. The sponge blends foundation and concealer seamlessly into the skin, so your complexion appears flawless. Plus, Look Good Feel Better are the only international cancer charity that supports women who are dealing with the visible effects of cancer treatment. When you buy a product from the Look Good Feel Better brand, you are giving your supports to thousands of women worldwide, and what amazing feeling is that?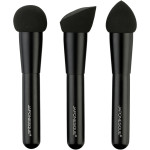 4.
Japonesque Blending Trio
If you prefer using a brush handle, then the Japonesque Blending Trio sponges will be perfect for you. There are 3 brushes in the set which are able to blend primer, foundation, blush and powder to leave a flawless finish on the skin. With a rounded sponge, angled sponge and a pointed sponge to give you an airbrushed complexion, you will be able to do your makeup routine from start to finish with these clever little sponge brushes.

Our team of beauty experts cover everything from makeup to skincare, picking out the most effective products from the best brands and latest trends. Stay up to date on everything beauty with the LOOKFANTASTIC blog, and find all your essentials in one place.